Industry News
Opinion
Masculine 'Reacher' Earns Swift Second Season
Old school series strikes chord with audiences exhausted by handwringing heroes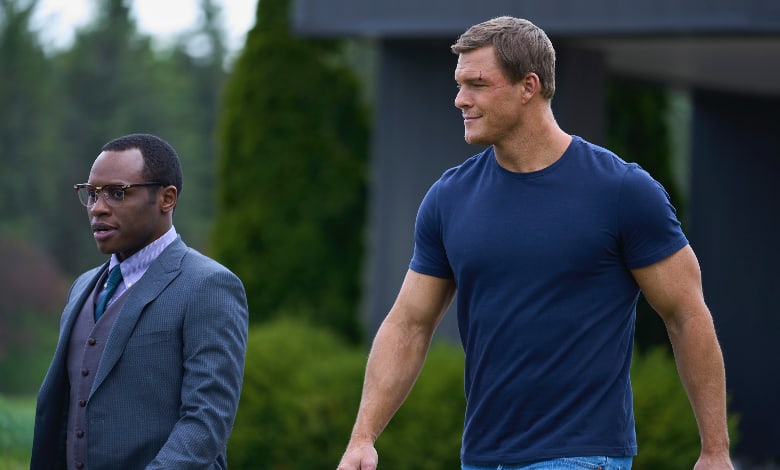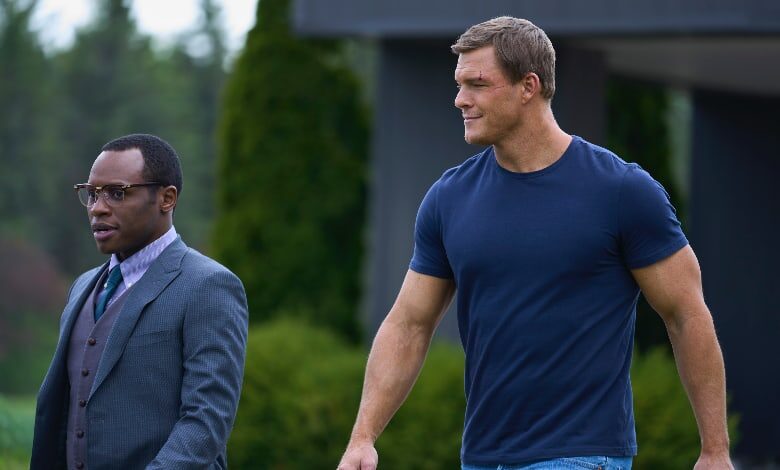 That was fast.
Amazon Prime released the first season of "Reacher," the latest take on Lee Child's roguish hero, just a few days ago (Feb. 4). Alan Ritchson plays a more size appropriate Jack Reacher in the series on the heels of two "Reacher" films starring Tom Cruise.
Audiences took note of how much Ritchson physically matches the hero captured in 26 "Reacher" novels, and counting. The streaming giant already gave the green light for a second season.
Reacher - Official Trailer | Prime Video
The series, based on the wildly popular books by Lee Child, follows a nomadic hero as he traverses the country solving crimes, meting out justice and finding romance along the way.
Amazon says the show became one of its most watched TV originals, although the streamer doesn't reveal specific numbers.
Was it something Ritchson's character did?
Fans of the Jack Reacher books were underwhelmed when Tom Cruise was picked to play the hulking hero in two movies. A new Amazon series — and its muscle-bound star, Alan Ritchson — seek to remedy that.https://t.co/rhw7FPzNvA

— The New York Times (@nytimes) February 5, 2022
Child told HiT his hero has his fair share of female readers due to his unabashedly rugged persona. He's big, he's strong, and he's not afraid to use both his brains and brawn as needed.
It's why he lives to fight another day. Audiences aren't complaining.
Child, an executive producer on "Reacher," said the creative team didn't shy away from that aspect of his personality. They collectively leaned into it, and we're seeing the dividends.
RELATED: Jonah Hill Apologizes for 'Superbad's' Toxic Masculinity
What made the renewal decision a no-brainer? The show stays close to the subject matter in play, refusing to water down a hero who doesn't resemble what Hollywood delivers these days.
The show has a solid rating at RottenTomatoes.com from professional critics (85 percent "fresh") and a stellar score from the general audience (93 percent "fresh"). The latter proved critical to the show's quick start out of the gate.
One Rotten Tomatoes respondent put it bluntly:
Surprised it got made in this day and age. Especially with the main character staying close to how he is in the books.
Another zoned in on the masculinity factor:
This is what Jack Reacher's supposed to look like. Strapping, intimidating, swag, attitude.
The professional scribes noticed, too. CBR.com mentioned the words "masculinity" or "macho" multiple times in its positive review.
Prime Video's original crime series Reacher faithfully brings the hard-hitting literary hero to the small screen in all his hyper-masculine glory.
Here's another anecdotal data point. A previous "Reacher" themed story at HiT, featuring an interview with Child about the series, proved one of the week's most visited stories. The word "masculinity" in the headline clearly triggered at least part of the response.
Ritchson shared his reaction to the swift renewal via Instagram.
Whoaaaaaa!!! This is incredible!
Unlike Reacher who chooses to say nothing, I'm simply speechless. In just our opening weekend you've made #ReacheronPrime one of @primevideo most watched shows EVER! That is insane.
View this post on Instagram