Interviews
Masculinity Gets a Comeback with 'Reacher'
Author Lee Child reveals what the Amazon series refused to leave behind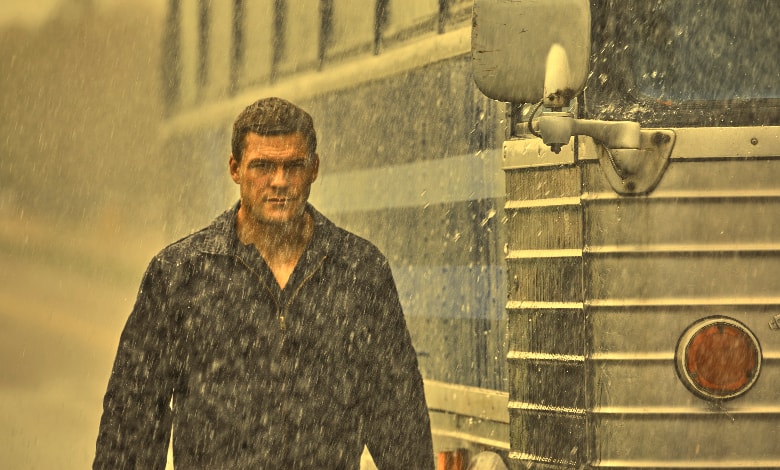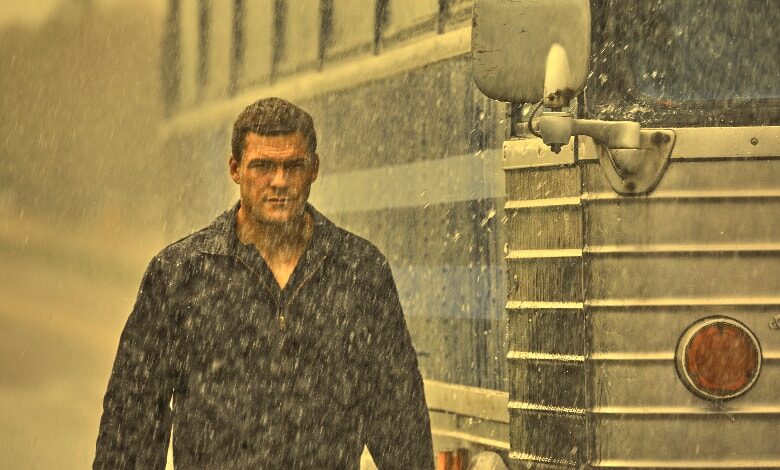 Fans of Lee Child's Jack Reacher books decried casting Tom Cruise as the franchise hero.
On paper, Jack Reacher is a mountain of a man at six-foot five. The "Mission: Impossible" star … isn't.
Child took the height differential in stride, refuing to play along with critics. Plus, the British author gained new insights into the character from Cruise's work in "Jack Reacher" (2012) and "Jack Reacher: Never Go Back" (2016).
Jack Reacher (2012) - 5 Against 1 Scene (3/10) | Movieclips
"What really surprised me the most about Cruise was how deeply he is into storytelling," Child says. "For every single scene, [he's thinking] 'it's not how to make myself look better but how to tell the story better' … I really learned from that."
Child took that wisdom along for his latest gig, executive producing a Jack Reacher series with a star who better resembles his literary hero.
Alan Ritchson, six-foot-two and built like a Schwarzenegger stand in, takes over for Cruise in Amazon's "Reacher." The series hews closer to Child's literary franchise, from the hero's nomadic existence to his ability to make people pay in more ways than one.
He's got brains and brawn, and the first episode debuting Feb. 4 shows him flexing both.
Reacher - Official Trailer | Prime Video
Child says he trusted the team behind "Reacher" to snag the essence of his hero. He previously worked with several key members behind the scenes, including veteran producer Don Granger, "the world's most knowledgeable Reacher reader."
"If I need to remember something about a previous story, I'll call Don," Child says of Granger, who ironically is one of the producers on "Cruise's" "Mission: Impossible" series.
Child didn't mind seeing his franchise character leave the big screen behind.
"Novels need to be so heavily compressed and edited," to fit a two-hour film format, he says. "With the luxury of time [that a TV series provides] you can get the quiet parts …. pace and action mean nothing if you can't contrast it with the quiet, reflective parts."
The new series takes its cues from the first Jack Reacher adventure, "Killing Floor." The story finds Jack getting questioned as a murder suspect in Margrave, Ga., sparking his own investigation into the mystery.
Reacher (Amazon) "Prison Brawl" Sneak Peek HD – Alan Ritchson Jack Reach… https://t.co/PBgzTTEYZQ via @YouTube

— angel visits perfect (@VisitsAngel) January 28, 2022
Child says Ritchson's physicality is "like we invented him with CGI" … with "biceps bigger than my head."
"He owns the role," the author adds, saying Ritchson nailed Reacher's presence "from moment one."
The character offers something different than many action heroes today. He's bigger, of course, hearkening back to the '80s superstars like Sylvester Stallone and Arnold Schwarzenegger.
Reacher also exudes machismo, a swagger the story isn't interested in deflating. And the word "toxic" isn't attached to that description. That's by design, apparently.
"He is totally a man's man, unashamed of his masculinity. He's insanely attractive to women … I've got way more than my share of women readers."
Child didn't burst onto the literary scene as a brash 20-something. He toiled as a British TV "presentation director" for more than a decade before getting let go at 40 following a corporate realignment.
Unbowed, he decided to give professional writing a try, summoning Jack Reacher via a fresh stack of paper and pencils. Soon enough, "Killing Floor" was born.
RELATED: HiT Movie Review: 'Jack Reacher'
Child says the Jack Reacher character delivers a wish fulfillment of sorts for the veteran scribe. The character is the ultimate drifter, a nomad with few possessions who roams from place to place without traditional responsibilities.
"You never really own things, things own you … better to be without them and be free," he says, adding it's easier said than done.
"I've tried it once or twice, living like Reacher .. you've got no room to go take a nap," he quips.
The character offers a curious template for modern life, an era when tribal allegiances sometimes prevent us from seeking the truth.
"He is detached from the civilian world, looking at it with a neutral eye. There's no natural allegiance to one side or the other," he says. "That's valuable right now … you can't get so caught up in partisanship."
Child knows how fickle Hollywood fame can be, but he's eager for audiences to cheer "Reacher" on enough to spark a second season … and beyond. After all, Amazon has 26 Jack Reacher novels to draw upon.
"Why not have 26 seasons," he says.