Industry News
Opinion
Maren Morris' Self-Own Says Everything
Far-left singer attacks country music fans, reveals her own bigotry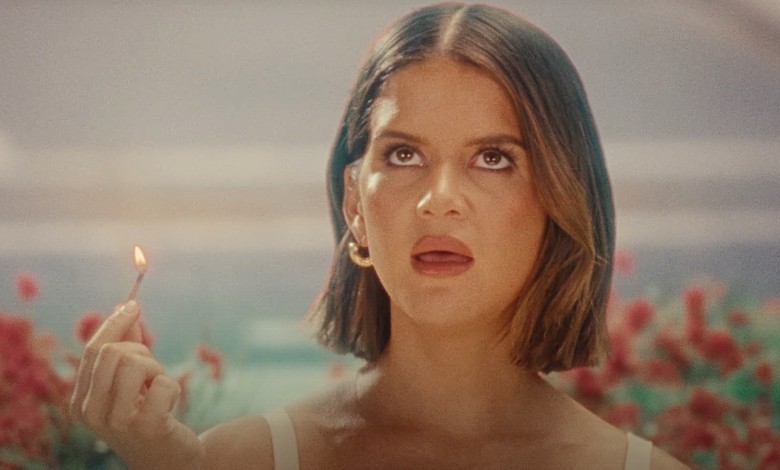 Country crooner Maren Morris knows how to play the media like a fiddle.
The singer scans the cultural landscape and tells reporters exactly what they want to hear.
Jason Aldean is a racist
Country Music, Inc. is racist
Country Music hates gay people, too
Morris' woke bona fides are beyond reproach, even if a cursory look at her past reveals some glaring contradictions.
This week, Morris may have outdone herself.
The singer opened up to the far-Left LA Times about her frustration with country music and why leaving the music genre.
"I thought I'd like to burn it to the ground and start over," she says of country music. "But it's burning itself down without my help."
How? Country music is dominating the music charts in recent months. Overnight sensation Oliver Anthony is a country singer to his core. Morgan Wallen is shattering sales records.
Where's the fire?
If you truly love this type of music and you start to see problems arise, it needs to be criticized. Anything this popular should be scrutinized if we want to see progress.
She naturally blamed Donald Trump for her dissatisfaction with Country, Inc.
After the Trump years, people's biases were on full display. It just revealed who people really were and that they were proud to be misogynistic and racist and homophobic and transphobic. All these things were being celebrated, and it was weirdly dovetailing with this hyper-masculine branch of country music. I call it butt rock.
This critic calls it stereotyping an entire swath of people without knowing them, their backgrounds or the facts. Does it matter that Trump increased the number of minority voters the GOP traditionally attracts in an election cycle?
Who's the bigot here?
Next, she savages Aldean's "Try That in a Small Town," a battle cry against violent protesters who burned cities to the ground following George Floyd's death in 2020.
People are streaming these songs out of spite. It's not out of true joy or love of the music. It's to own the libs. And that's so not what music is intended for. Music is supposed to be the voice of the oppressed — the actual oppressed. And now it's being used as this really toxic weapon in culture wars.
The hundreds of small business owners who watched their dreams go up in flames count as the "oppressed." The media ignored them. So did many politicians.
Count Morris among those who didn't rise up in their defense.
Aldean did.