Opinion
'Man Camp:' Finding the Funny Side of Fatherhood, Peter Pan Syndrome
Daniel Cummings reveals how they broke the new rules to make this indie comedy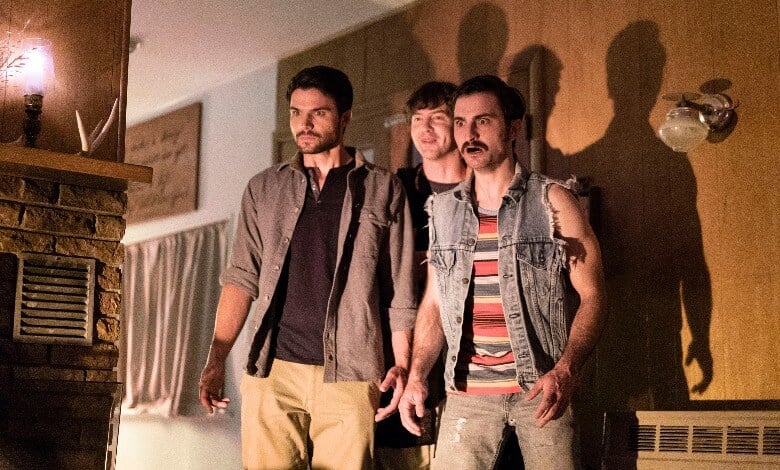 Yes, "Man Camp" is a broad comedy, our first feature film, and by the time you're reading this it will be released on every major streaming platform, but it started out as a conversation between friends.
My co-writer/co-producer Scott Kruse, who also plays macho middle-child Tim, and myself (Daniel Cummings, who plays know-it-all oldest sibling Adam) were on a hike in the hills of Burbank, Calif. well into our twenties. We bemoaned the fact that our dads seemed to have been fully formed "real men" at our current age
We still felt like overgrown teenagers.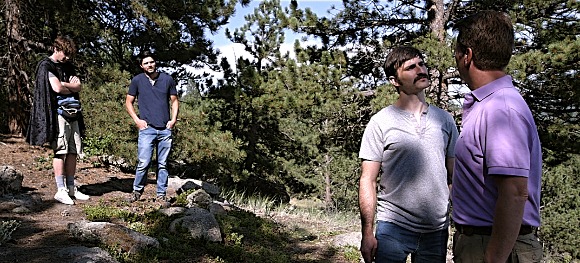 What was it about our generation that seemed to be overwhelmed by this Peter Pan syndrome? Was it that we were too used to being hand-held through life, and just couldn't move past adolescence and into the responsibility and pressures of adulthood?
Or maybe the truth was that our dads felt the same way that we did at our age, and we were simply placing them on a pedestal with our childlike eyes?
As with most things, the truth was likely somewhere in the middle.
Whatever the case, the seeds were planted for what years later would become our movie about three man-child brothers trying to defend Dad's legacy by running their mother's docile fiancee out of the family over a weekend at their family cabin.
It's a story about growing up behind schedule, learning that our parents are real people with real needs and real flaws, and that those we idolize are rarely who we perceive them to be. And it's all wrapped up in a 94 minute bro comedy called "Man Camp."
We began working in earnest on this film in the spring of 2017, and I think it's fair to say that the ensuing years were, and for good reason, not the most fertile climate for a film centered around four straight white guys hanging out in the woods.
Hollywood was, and is, having a moment celebrating and elevating diversity in all its forms. That's led to some of the most original and engaging storytelling in decades ("Parasite," anyone?). Here we were looking for investors with a story that, while based deeply in our own life experience, felt as if it was from a bygone era.
Paired with the fact that this was our first foray into feature filmmaking, we faced an uphill battle in funding production. In the end, we would end up shrinking our budget down to a size that could be funded by the investment of family and friends.
We banked on the film's universal themes of family, loss, and coming-of-age would connect across so many of the cultural divides that we face today.
Having a Few People Over (feat. Pete Gardner) - "Crazy Ex-Girlfriend"
Armed with a script that landed us some phenomenal star talent in Pete Gardner (CW's "Crazy Ex-Girlfriend"), and Erik Stocklin (Netflix's "Haters Back Off") and just enough money to get us through an aggressive 11-day shooting schedule, we went into the mountains just outside of Boulder, Colo. in July of 2018.
Our team emerged with what would become our introduction to the world as filmmakers.
The film held its world premiere at last year's Heartland International Film Festival, played in competition at the writer-centric Austin Film Festival, and came home to bow at the Denver Film Festival in November.
Audiences had confirmed what we knew in our gut; family is universal, and anyone can laugh at the absurdity that we create for ourselves when pushed to our limits.
View this post on Instagram
"Man Camp" is first and foremost a comedy, but like most things that make us laugh, it comes from a place of calling out what is true and having the ability to laugh at it. From the embarrassing machismo we often put on display to mask our insecurities, to the ways we fall back into our childhood roles every time we get together with our siblings, this is a movie about the ways we get stuck, and the hilarious and explosive events in our lives that might force us to move forward.
"Man Camp" is available now to rent or purchase on Apple TV, Prime Video, VUDU, Youtube, or anywhere movies are sold.
---
Daniel Cummings is the co-writer, co-producer and star of "Man Camp."