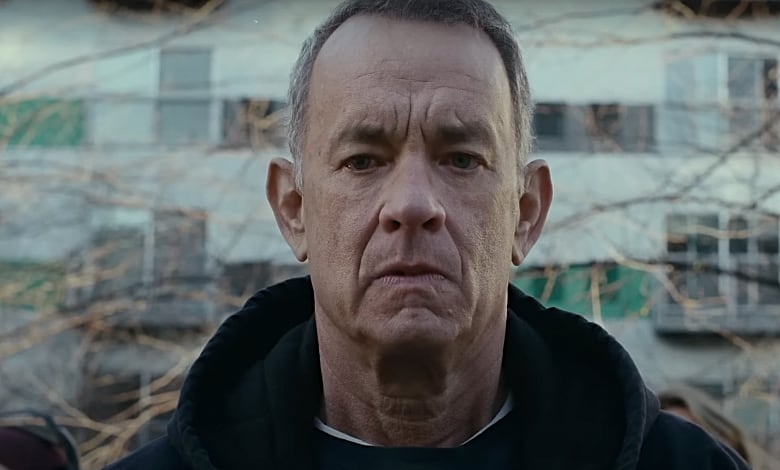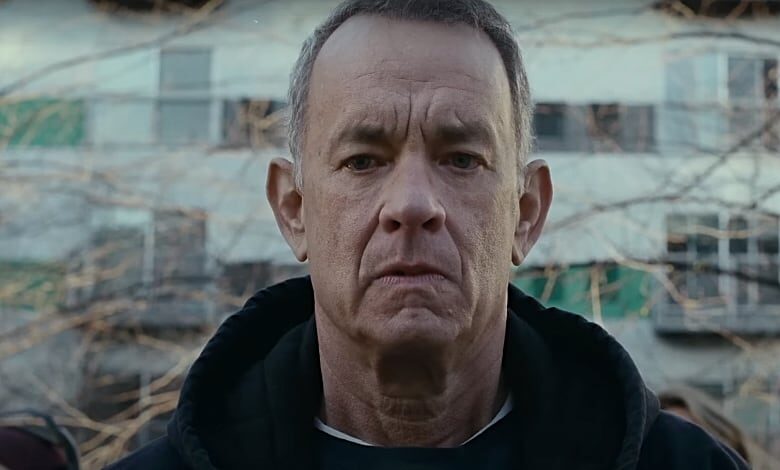 Audiences crave predictability in measured doses.
We want the superhero to save the day and the boy to both meet and stay with the girl in a rom-com. So when we see the curmudgeonly antihero in "A Man Called Otto" we don't want him to stay curmudgeonly for long.
Formulas matter, but screenplays need something extra to make them magical. The classic quote, "I'll have what she's having," from "When Harry Met Sally" jumps to mind.
Tom Hanks' "Otto" offers little that is fresh or rewarding. It's a curdled lineup of tropes begging us to like them. The Oscar winner allows himself to be nasty at times, a welcome change from his standard screen image.
What's missing is a story that has even a mild relationship with reality.
A MAN CALLED OTTO - Official Trailer (HD)
Hanks' Otto Anderson is at the end of his rope. Literally.
He's been nudged out of his decades-long job, pummeled by life's inequities and widowed after years of blissful marriage.
And he's taking it out on everyone he meets.
Otto dresses down the local shop clerk for a minor error, mocks anyone who doesn't follow the precise rules of the road and is so curt with neighbors you wonder why they don't take a swing at him.
You might. Trust us.
View this post on Instagram
Hanks, he of the two Oscars and Jimmy Stewart-like reputation, overplays his hand at the jump. It's the first sign of storytelling trouble, but it'll soon have company.
Somehow, some way, his neighbors put up with Otto. Maybe they need him to fix their radiators or give them a ride to the store. They genuflect to his old-school wisdom, swallowing hard as he defecates all over them.
Awwww.
In Otto's meager defense, he's contemplating suicide as the story opens. He's a square peg in a societal round hole, and he's had enough. That's until he meets the new neighbors, a Mexican couple with two adorable girls who adore Otto for no reason besides it tells them so in the script.
Marisol (Mariana Trevino) speaks in a thick Spanish accent except when she doesn't and, in a storytelling first, she's a recent immigrant who happens to be a great cook!
Her husband (Manuel Garcia-Rulfo) would need a year of tutelage under Jordan Peterson to rise to beta male status. He can't parallel park a car and calls an Allen wrench an "Alvin" wrench.
You know, like the chipmunk! These are the laughs, folks.
A MAN CALLED OTTO Film Clip - Meet the Neighbors
Other wacky neighbors include a perpetually grinning man who desperately wants to hang with Otto. Wouldn't you? He sounds like a party.
The film's worst moment, and it has some stiff competition, finds Otto dressing down a hospital clown before the conflict gets physical.
Really.
Another face on the block belongs to Malcolm (Mack Bayda), a local trans youth. Now, you might expect an old-school soul like Otto to be put off by such a neighbor. Otto hails from a different generation, and the modern world flummoxes him.
That kind of reaction can't be told, according to Woke Storytelling 101, because Otto is ultimately the film's hero. So Otto quickly warms to Malcolm and treats him like one of the family.
RELATED: HOW TOM HANKS PUTS JENNIFER LAWRENCE TO SHAME
We slowly learn the hardships Otto faced over the decades in an endless series of flashbacks. It's like "The Notebook Part II," but even more cloying. Otto's love story is so idealized you half expect the couple to run towards each other in slow motion, with a Carpenters ballad playing behind them.
There's an interesting commentary staring at us throughout "Otto." The younger generation has lost its way, unable to drive a manual car, fix basic items and make sense of their chaotic lives.
Otto nails all of the above, and he finds salvation in doing so despite his cranky complaints.
It's the film's sole pleasure.
"Otto," based on the Swedish film "A Man Called Ove" inspired by the best-seller, features a final act so predictable you could turn your head away from the screen and scribble what happens down on your popcorn box with near-perfect accuracy.
Director Marc Foster falls down a rabbit hole of twee and never finds his way back home. Foster's resume has some impressive moments ("World War Z," "Stranger Than Fiction"), but this kind of sticky sentiment proves outside his grasp.
HiT or Miss: "A Man Called Otto" snuck in at the last moment for 2022 Oscar consideration, but it stands a better chance at a Razzie or two.