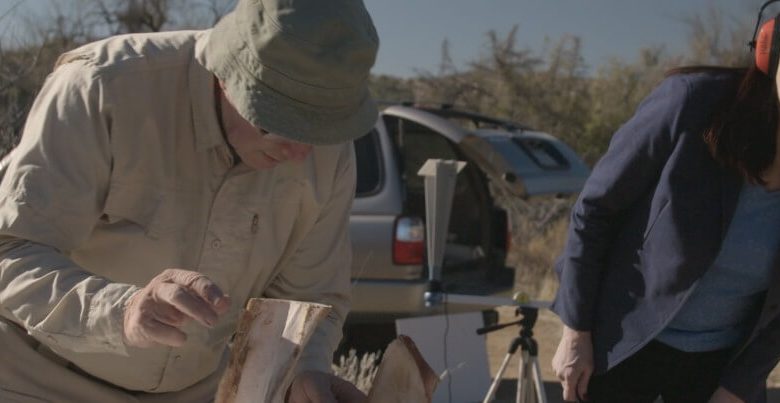 For those unfamiliar with the popular Netflix series, "Making a Murderer," the show follows the murder trials of Steven Avery and his cousin, Brendan Dassey.
The two men were convicted of murdering Teresa Halbach in 2007 despite a growing collection of evidence suggesting their innocence.
Making A Murderer: Part 2 | Official Trailer [HD] | Netflix
The show's second season was released in October to mixed reviews. Many viewers were frustrated by the lack of progress in the cases over the course of the 10 episodes (and the corresponding lack of hope that seemed to give the show).
One of Season 2's problems was that it left viewers with so many questions. Netflix has suggested a third season may be on the way, but if you don't want to wait that long for answers, you're in luck.
Below are the three significant developments since Netflix dropped season two.
1) An Appellate Court Motion for New DNA Testing Was Denied
Kathleen Zellner has served as Avery's attorney since 2016. Zellner made a big impression on viewers when she was introduced in the show's second season. She is also very active on Twitter (@ZellnerLaw), which is one of the main ways the shows fans have been following up on the case's progress since the series' second season.
On December 17, Zellner Tweeted that DNA expert Dr. Richard Selden was willing to test bones from the case using a new, rapid-testing method. The bones of interest are those that were found in the gravel pit on Manitowoc County land adjacent to the Avery property. If these bones are proven to be Halbach's, it would go a long way toward proving she wasn't killed on Avery's property.
Unfortunately, the Wisconsin Court of Appeals denied Zellner's request to remand the case and allow the testing. This isn't a total loss for the Avery case, however. The appeal was only denied because the court wants to resolve previously filed appeals before any new ones are presented. As Zellner explained in an interview with Newsweek, "The state claims if Avery wins appeal, bone testing may become unnecessary."
Why did it take several days for Teresa's roommate and ex-boyfriend to notice she had been missing? pic.twitter.com/i8pEM3azfH

— Making A Murderer (@MakingAMurderer) October 27, 2018
2) There is New Evidence Pointing Toward Scott Tadych as the Killer
Dassey's step-father was suggested as a potential alternate suspect in season 2, and the latest findings on the case strengthen this accusation. Zellner's timeline for the murder says Halbach was abducted from Highway 147 after leaving the Avery property, and Tadych was in the vicinity at the same time. Tadych also would have known about the cut on Avery's finger, allowing him to plant the blood evidence in Halbach's car.
Significant portions of Halbach's remains were never recovered, including about 60 percent of her bones and most of her teeth. On November 15, Zellner tweeted that she believes Tadych disposed of the missing portions at the smelting factory where he worked the night shift. She has also located a witness who "smelled horrible odor of something burning in Manitowoc County gravel pit" shortly after Halbach's disappearance.
3) The State's Mishandling of Evidence Could be Avery's Best Shot at a New Trial
The most recent update on the case was released Feb. 23. In the state's reply to Zellner's request to further test the bones from the Manitowoc County gravel pit, she was informed they had been returned to Halbach's family.
This is interesting for two reasons:
The release of evidence alone could be cause for a new trial. Zellner pointed out to Newsweek that the destruction of evidence violates Youngblood vs. Arizona, and calls it "one of the most significant developments in the Avery case."
You Can't Make This Up Podcast: Making a Murderer | Episode 2 | Netflix https://t.co/MkjBDpAEEx pic.twitter.com/2LbpS36szg

— Netflix info (@netflixinfo247) March 4, 2019
It's also curious that the police would have sent the bones to the Halbach family in the first place. According to Ken Kratz, the state's official position is that the bones may not even be human—but why give the bones to the family unless they're Halbach's? It's not enough yet to secure Avery's freedom, but it's certainly an interesting development.
What about Dassey?
Going into season 2 it seemed as if Dassey had more hope of release than Avery. Certainly his case his more heartbreaking, and with no physical evidence against him his conviction looks especially tenuous from the outside. Dassey's legal team isn't as active on social media as Zellner. If they have made any progress, they haven't announced it to the press.
If there is a third season of "Making a Murderer," you'll want to watch it on a projector or other large screen—along with the bones, Zellner has been talking about using luminol testing, and a projector device is a great way to see every detail up close.
In the meantime, Zellner's Twitter is the best place to get more updates about this compelling case.
---
Karl Kennedy is a film enthusiast and the editor of ProjectorTop.com, a site dedicated to steering uses to the best home theater set-ups for fellow cinephiles.