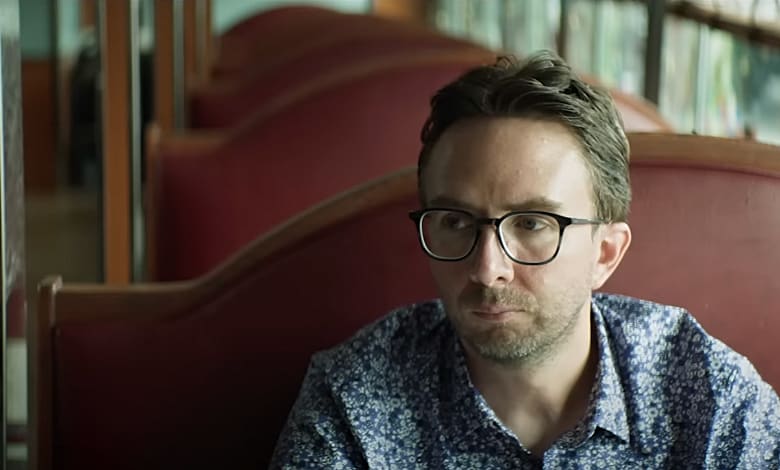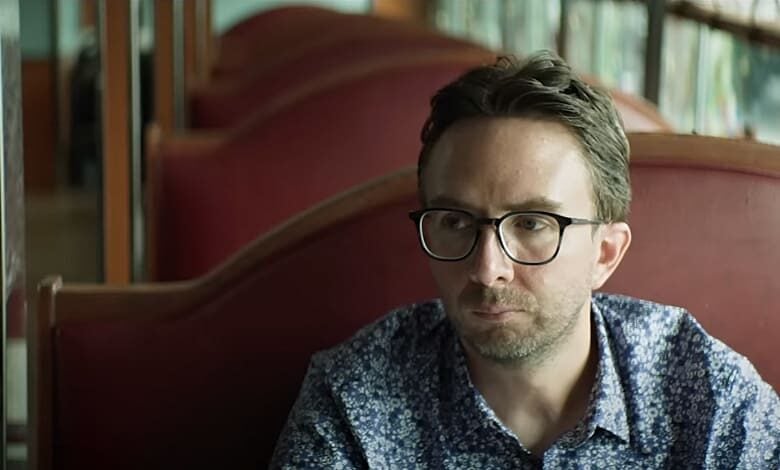 You'd drink, too, if you had to spend time with the brood in "Fourth of July."
Director Louis C.K.'s film follows a recovering alcoholic coming to terms with his hardscrabble roots. Starring and co-written by comedian Joe List, the dramedy lacks a single second of artifice.
It's so real, so raw you'll Google the nearest therapy group before the end credits roll.
Brimming with insight, humor and the tractor pull of family dysfunction, "Fourth of July" may emerge as one of 2022's best films.
List stars as Jeff, a jazz pianist working hard to stay sober. He checks in regularly with his sponsor and just began sponsoring a newly dry AA member (Robert Kelly, heartbreaking).
Jeff is staring down another family reunion, and he'd rather do anything than endure their company once more.
He senses it's the right time to confront his parents for the emotional wreckage of his life. That means leaving his wife behind and facing his family on his own.
Good luck.
RELATED: WHY LOUIS C.K. DOESN'T DESERVE PERMANENT CANCELLATION
There's Uncle Kevin (a killer Nick Di Paolo), who greets Jeff by waving a bottle of booze under his nephew's nose. Naomi (Tara Pacheco) is the new invitee, who takes in the family's wall of noise with considerable poise.
And then there's Jeff's parents (Paula Plum, Robert Walsh). They're locked into the annual gatherings, one supplying the food, the other paternal silence.
RELATED: NICK DI PAOLO PREDICTS A C.K. COMEBACK
C.K. appears, briefly, as Jeff's therapist, and you wish he had more screen time. The role suits him, but it also gives us insight into Jeff's state of mind. He's angry, confused and unsure how to proceed with the next stages of life.
Can you blame him?
"Fourth of July" delivers plenty of emotional pain, although you have to squint to take all of it in. One bravura sequence follows Jeff's father as he leaves the festivities early, eager for an emotional time out.
The camera tracks Walsh like a slasher film's killer hunting a doomed teen. We're left wondering what the scene might reveal, or if the patriarch's frozen expression will finally thaw. We're soon reminded how even the most hard-hearted souls have the capacity for growth.
List and C.K. refuse to dismiss these flawed figures.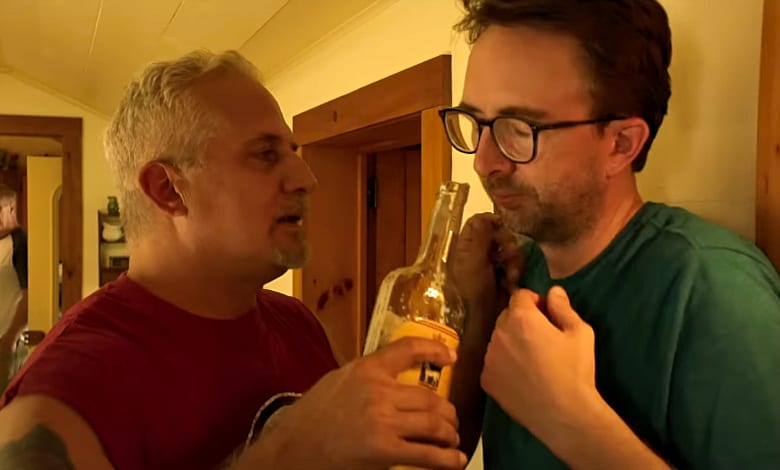 "Fourth of July" feels like we're dropping in on an actual family reunion. The banter, rhythms and rants play out as if the ensemble had been workshopping the material off-Broadway for a good year … maybe more.
Everyone plays a specific part in the tight ensemble, from Uncle Kevin's inappropriate slurs to Mom's dominion over every meal. They drink as if by reflex, their emotions numb after years of constant friction.
Our sympathies are always with List, who generously underplays Jeff to let the secondary characters shine. Is Jeff as evolved as he thinks he is, though? Is this cartoonish clan as awful as advertised?
Family is family, and those bonds come with both scars and benefits.
Louis C.K. is officially back. "Fourth of July", his movie starring @JoeListComedy, streams tomorrow at his website. It's just one aspect of a return that shows how the business of comedy is fundamentally changing. https://t.co/kI7SKYpyyC

— Ben Domenech (@bdomenech) August 5, 2022
"Fourth of July" doesn't ladle out familiar bromides or squeaky-clean solutions. This is stark material delivered by pros, decorated with an authenticity missing from most indie fare.
C.K. is no Woody Allen clone, a familiar charge against the budding auteur. Yes, the jazzy soundtrack suggests a modest connection, but the comedian's voice is singular and true.
So are the snapshots of broken people either glued to the past or scrambling for a future on their own terms.
HiT or Miss: C.K.'s bravura "Fourth of July" reminds us why family bonds endure and the damage they cause when left unchecked.