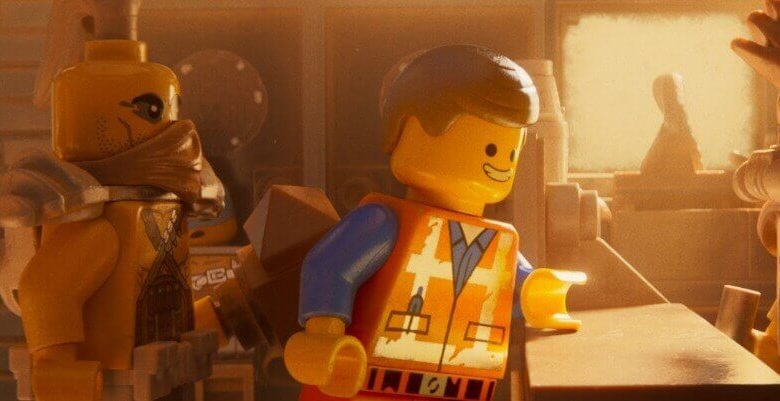 No film franchise epitomizes our ADHD film culture better than the "Lego" series.
Rapid fire jokes. Blazingly fast pop culture references. Blink and you miss a half dozen winks and/or nods. Oh, and each film delivers barely enough narrative to help it all go down smoothly.
"The Lego Movie 2: The Second Part" carries on that hyper tradition. It's even cagey enough to mock its leading block head, er, man, Chris Pratt.
Just beware. You don't have to look too hard to spot some woke swipes at the PatriarchyTM.
The LEGO Movie 2: The Second Part – Official Trailer 2 [HD]
Lovable Emmet (Pratt) is back, but this time everything is far from awesome. The Lego realm became a dystopian nightmare while we were gone, but Emmet is too chipper to notice. His platonic galpal Lucy (Elizabeth Banks) spots it, natch. She's as cynical as he is ebullient.
Half the film's jokes bank on that dichotomy.
The rest? Well, our heroes are whisked away to meet Queen Watevra Wa'Nabi (Tiffany Haddish). She's part of the evil DUPLO block nation that turned Emmet's home into a wasteland. Now, she demands Emmet and co. attend her royal wedding.
Huh?
FAST FACT: "The Lego Movie" opened with an impressive $69 million on its opening weekend Feb. 7, 2014, en route to a mighty $257 million haul.
This Queen insists she's kind and decent, but her every move (and musical number) is suspicious. And we haven't even gotten to know Rex (we shouldn't reveal the voice actor here …). He's an uber-cool gent, someone who shed his aby fat" to become … awesome!
OK, even this critic is doing the wink-wink thing now.
"Lego Movie 2" doesn't wallow in woke storytelling, but you'll notice it between the yuks. The flesh-and-blood characters here, inspired by the humans seen in the first movie, routinely mock the story's inept dad (Will Ferrell).
Emmet may be the star of the show, but we're repeatedly told Banks' Lucy is the true hero. Grit and bear it, since the sequel is too amusing to get mad about.
Still, these moments are hardly accidental.
And yes, there's another original song desperate to get stuck inside your head. How desperate?
The FOMO is real if this song's not stuck in your head yet. Hear it again in #TheLEGOMovie2 – get tickets: https://t.co/UohxGyJsi0 pic.twitter.com/T9UpRFz8Ri

— The LEGO Movie 2 (@TheLEGOMovie) January 30, 2019
Sequels typically deliver more, more more when all he really want is to luxuriate in characters we've come to love. "The Lego Movie 2" knows enough to serve up the latter, including another round of arrogant Bat banter (courtesy of the great Will Arnett).
Still, parents may be equal parts amused and woozy after "The Second Part." No amount of clever inside jokes can chase away the feeling the franchise is about to leap a flesh-eating fish.
What's truly unknown? How, years from now, future generations will process sequels like this without having studied Pop Culture 101 in their cyber-lecture halls.
HiT or Miss: "The Lego Movie 2: The Second Part" carries on the curious tradition started five years ago. You're either craving more hyper-speed gags or you'd rather spend two hours stepping on Lego pieces with your bare feet.