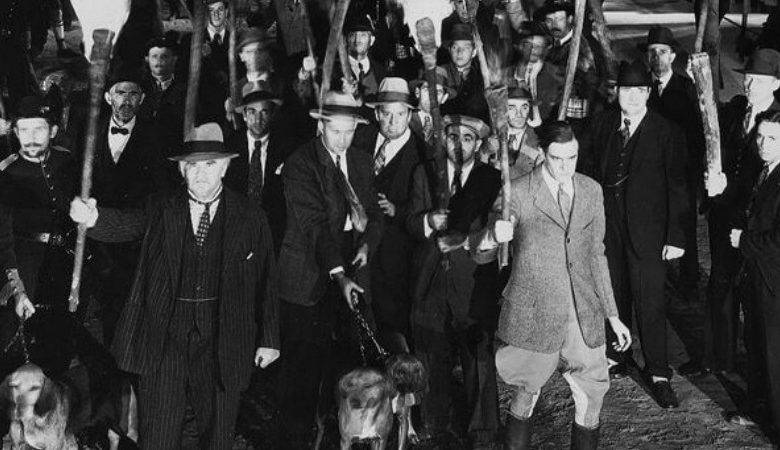 Brie Larson and Jennifer Lawrence need your help.
The Oscar winners watched the horrific violence unfold in Charlottesville over the weekend. Now, using their social media might, each hopes to track down the racists who marched through the normally tranquil city, an event which left three people dead.
Larson, currently starring in "The Glass Castle," retweeted the following message to her 607K followers. The Twitter account wants people to expose the racists who gathered, tiki torches in hand.
If you recognize any of the Nazis marching in #Charlottesville, send me their names/profiles and I'll make them famous #GoodNightAltRight pic.twitter.com/2tA9xliFVU

— Yes, You're Racist (@YesYoureRacist) August 12, 2017
Lawrence took a more aggressive stance.
"These are the faces of hate. Look closely and post anyone you find," the Oscar winner wrote on Facebook, along with photos of the marchers carrying torches and flags with swastikas.
"You can't hide with the internet you pathetic cowards!"
Lawrence recently sounded a more conciliatory note, politically speaking. Months after she publicly raged against the election of Donald Trump she asked for more peaceful coexistence.
What If…
Larson and Lawrence may mean well, but there are questions to be asked about exposing and shaming racists in our current climate. For starters, others attempted to do just that this week and failed miserably.
The result? An innocent man's life got a nasty interruption. He pleaded with the social media mob, pitchforks in cyber-hand, about his innocence. It didn't help.
… his responses didn't stop scores of people from calling him a racist, threatening him, publishing his home address and demanding he lose his job.
Also, given the hate roiling in the country those targeted could be hunted down. Literally, not just on a web site or social media outlet. What will Larson and Lawrence say if someone gets hurt, or dies, thanks to their actions?
No sane soul defends the bigoted views on display over the weekend. Nor the violence which led to the loss of life.
Do we want to sic vigilantes on racists, or folks we think are racists, all the same?
Photo credit: Mike Licht, NotionsCapital.com via Foter.com / CC BY