Interviews
How Lady Alchemy Punches Back Against SJWs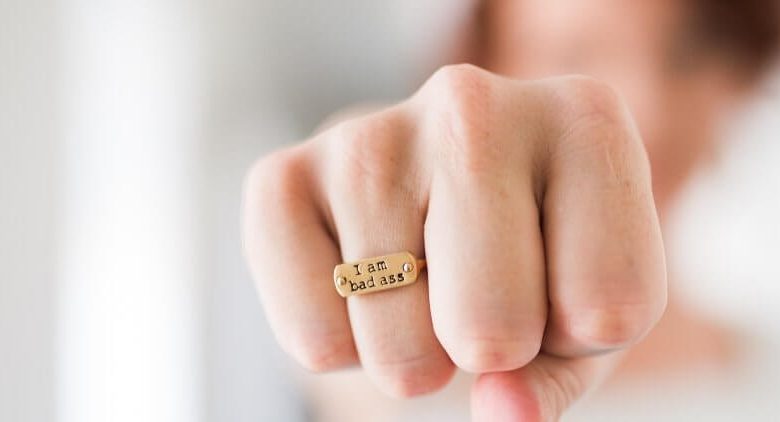 Think it's tough fighting the influence of modern media corporations? It's going to be even harder for superheroine Lady Alchemy in her forthcoming graphic novel.
She battles a media executive who's outright mind controlling New York City. Oh, yeah, and she takes on demonic forces as well.
Performance artist and author Martina Markota, along with artist MG, talk about the book, how she's overcome some adversity, and more in an exclusive interview with Hollywood in Toto.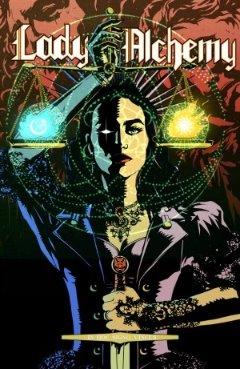 Markota and MG describe Lady Alchemy as "neon noir meets cyberpunk wrapped around a hot babe" in an "illustrated action thriller." The titular character "discovers that her visions of a demonic world are real," and she must "fight to free the city from a mind controlling media executive."
If Lady Alchemy sounds familiar to you that's no accident. That's the name Markota uses as a performance artist. And there's more overlap than just the name.
"There is a lot of real-life experience" in the storyline she said. "It's a hyperbolized version of Martina's real experience [told by way of] the double life of a superhero," MG added.
As for MG's identity, that's a secret.
"MG is a professional artist in LA illustrating in the heart of storyboarding," Markota said. "He likes to remain mysterious so I can't give details to the works he has done."
Markota and MG launched an Indiegogo crowdfunding campaign on Sep. 2 to fund Lady Alchemy. Interest in it is strong, with the campaign already more than halfway toward its primary goal of $8,000.
So what were some of their inspirations for creating the graphic novel?
"When I was a kid in the '90s, I liked the sexy, female superhero comics like Witchblade, Darkchylde, Fathom, Gen13, and Lady Death," Markota said. "I thought they were so beautiful and physically fit. I wanted to be them.
"So when I grew up and became Lady Alchemy, I was living that dream. I always thought of my life as a comic book. In real life, I'm Martina. I wear glasses and am a math nerd. But in my performance persona I wear costumes, am physically fit, acrobatic, and have alchemy powers. The '90s aesthetics are also a really big influence. Lady Alchemy will be very retrowave."
— Lady Alchemy (@LadyAlchemy33) September 4, 2018
Comic books of the 1990s influenced MG, too.
"I started drawing very early in life and by age 10 I knew I wanted to draw for a living," he explained. "At that age I was drawing Sonic, Earthworm Jim, Vectorman — whatever was hot on my Sega Genesis. Then '90s Jim Lee happened, and everything changed. I was at the prime age to be swept up into the Image boom and an even better age to get my attention stolen by '90s cheesecake babe art. The Top Cow stuff really held my attention through my teens for obvious reasons."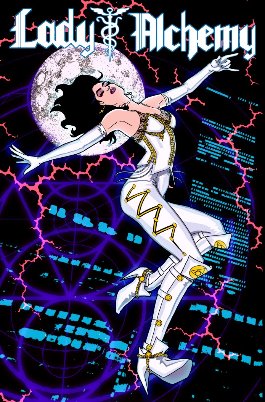 So the two are a great fit for Lady Alchemy. Still, it would've been easy for the project never to have happened. Markota has experienced some significant adversity during the past few years.
"As a performer, the NYC arts industry has been horrible to me," she said. "I have never adhered to social justice warrior, progressive ideology. But I have always respected others. I did not get the luxury of the same respect back. They have blacklisted me, spread lies, harassed my agent so that she dropped me and harassed every venue I would perform at until they cancelled my shows or forced producers to replace me," she explained. "I went from having a comfortable life being an artist full time to losing everything. So I was left with no income, my lease was up, and my sister was sick with leukemia in the hospital. I didn't know how I would live."
Markota started making YouTube videos to help pay the bills. Then she found employment with The Daily Caller. She currently is working for The Rebel "where she reports about arts, politics, and culture." Her sister is doing better too. And with a little more stability in her life, she is now able to get back to focusing on her artistic career. And with Lady Alchemy, she and MG are doing just that.
Furthermore, by creating a product for consumers who are hungry for quality entertainment, they are taking advantage of an opportunity that has come about because of blacklisting and chaos that is happening in the comic book industry.
"DC and Marvel have [blacklisted] artists in the comic book industry who do not adhere to the progressive ideology," Markota said. "That is how Comicsgate began. [But] indie artists were able to fund themselves and they have hugely succeeded. DC and Marvel are tanking because of the political agenda being inserted in comics. I think this is one of the few places in the arts industry where you can thrive despite the ideological turmoil. This is very exciting. The key is, the fans don't want the progressive agenda. They want to enjoy art."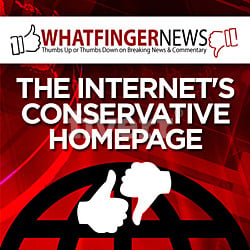 "If you only knew how bad things really are," MG said. "It's not just comics that have swung radically left; it's everything. I saw an article on gender identity in Indian little league cricket. These locusts won't stop until they have destroyed everything, because destruction is all they can do. When they create, it just falls short," he added. "Watching [comic book creators] Bill Sienkiewicz, Dave Gibbons, and other old pros posting [negative things] about Comicsgate is so sad. I used to look up to these guys. [But] if that's the best of what we're up against we've already won. So everyone should just come over to our side and join us in nonstop winning."
There are still two months left in the Lady Alchemy crowdfunding campaign. And if "neon Noir meets cyberpunk wrapped around a hot babe in this illustrated action thriller" sounds like something you want to read, head on over to it and check it out.
And if you want to follow or support what these two creators are doing, Martina Markota is on Twitter (@martinamarkota), Instagram (@martinamarkota), and at her own website. Her Lady Alchemy persona is on Twitter (@ladyalchemy33), Instagram (@lady_alchemy), and at her own website too.
---
Paul Hair is an author of fiction and nonfiction under his own name and as a ghostwriter. Connect with him at www.liberateliberty.com.