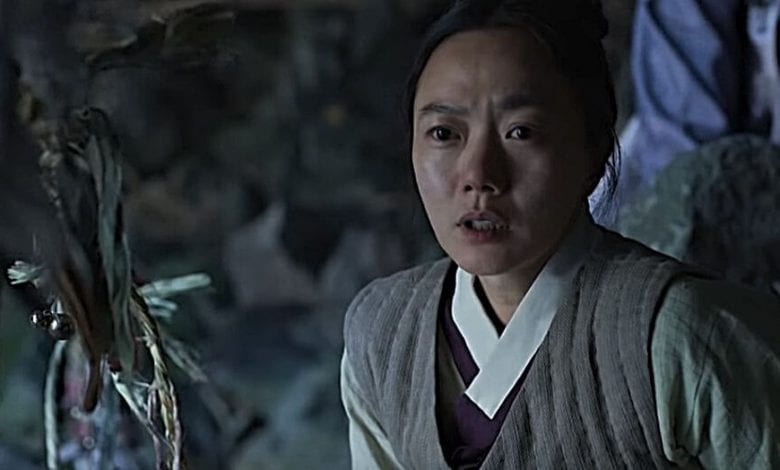 To paraphrase Mark Twain, "Everybody complains about Hollywood, but nobody does anything about it."
From the bloated franchises kept alive by Boomer and Gen-X nostalgia dollars (hello, Marvel/Star Wars) to woke studios in service to progressive social engineering, Tinseltown, for many of us, is no longer a viable source of entertainment.
And yet we, as Americans, have more leisure time than ever before, and we like to watch things on screens.
So what do we do about it? Where do we go? Try South Korea.
A number of extraordinary films have come out of South Korea in recent decades: Kim Jee-woon's "I Saw the Devil," for example, or anything from Park Chan-wook (start with "Joint Security Area"). In 2019. Bong Joon-ho's satire "Parasite" has gotten a lot of deserved attention here in the States.
Parasite [Official Trailer] – In Theaters October 11, 2019
These are movies, though, they end in two hours or less. You want the good stuff, something you can binge watch. Well, Netflix, for all its faults, has you covered.
Korean television series, called K-dramas, typically last for one season only. They usually run between 16 and 20 episodes, most of which are at least an hour long, so you're getting your money's worth.
With high production value, talented actors and skilled writers, K-drama quality equals or exceeds that of any overproduced, preachy Shondaland show on broadcast television, and without the progressive messaging.
That's where they really shine. K-dramas focus on entertainment, not agenda, and they draw you in with likable characters and solid storytelling. It's this emphasis on the fundamentals that sets them above the vast majority of what you'll see elsewhere on TV.
RELATED: Woke 'Sunnyside' Sidelined, Stars Call Network Racist
Themes of family, personal courage and friendship are frequent story elements, with all the character development and plot twists you could ask for. If there are politics, they're not your politics, so you can remain detached and entertained instead of irritated and turned off.
And Netflix offers a fine way to sample some excellent Korean TV.
If you want to ease into the K-drama realm, your best bet is to start with "Kingdom."
Kingdom | Official Trailer [HD] | Netflix
Yes, it's a period piece, but it's a terrific story of warring noble factions, high intrigue and a zombie plague that threatens to engulf the entire Korean peninsula.
Compared to other K-dramas, this one's an outlier, with only six episodes and a promised second season, but it grips you hard from the very beginning. Even if you're not a zombie fan, you'll dig this show.
Fans of "Law & Order" will love "Stranger." A complex mixture of whodunit, police procedural and legal thriller, its protagonist is an attorney who, after brain surgery, is unable to experience emotion to any significant degree.
Rather than descending into Mr. Spock territory, the main character is portrayed as a man with a handicap, and actor Cho Seung-woo plays him with admirable subtlety.
"Possessed" is arguably the best K-drama on Netflix. An urban fantasy series with themes of love, death and the supernatural, it focuses on the relationship between a damaged policeman and a young woman who can see ghosts.
Primarily, however, the show is about transformation: both the characters and the world change as the antagonist's evil grows, and things take a very dark turn halfway through.
You like medical dramas, don't you? "Life" fits the bill, without the constant bed-hopping and tone-deaf political shrieking. In "Life," a university hospital's director dies under mysterious circumstances, and a hard-charging businessman is brought in to make the hospital a profit center instead of just a medical center.
More a slice-of-life story than a tightly-plotted drama, it's a fun show with multiple characters that you can't help but like, even the bad guys.
For slow-burn thriller, you can't go wrong with "Save Me," a show about a young woman whose family is drawn into a disturbing religious cult. This one is incredibly dark and creepy, and goes places that even American dramas rarely touch. It's a little longer than it needs to be, but it stays with you after it's over.
A great deal of detail and plotting go into K-dramas; while multi-season American shows like "Supernatural" and "Grey's Anatomy" generally maintain a monster/patient-of-the-week theme and bookend the season's story arc at the beginning and end of each episode, Korean programs are much more focused. They have a lot of story to pack in, and everything serves the plot.
While this can make a show feel somewhat cramped, like the urban fantasy/comedy "Black," it can also leave room for a full, satisfying story from beginning to end, like the sci-fi cop drama "Tunnel."
It may be that Hollywood's twin addictions to dead-but-still-twitching science fiction franchises and woke finger-wagging will end in our lifetime, but I'm not betting on it.
In the meantime, I'm going further afield for my screen entertainment, and there's a lot more to offer than Hollywood out there. Pull up a chair, dig into some bibimbap, and join me.
---
David Dubrow is a writer with more than 20 years of professional experience in the publishing industry. His tightly plotted Armageddon series of horror-fantasy novels is the perfect binge-read for fans of "The Omen" and "The Exorcist." Find him at his website.