Interviews
'Revival!'s Taylor Keeps the Faith On and Off Screen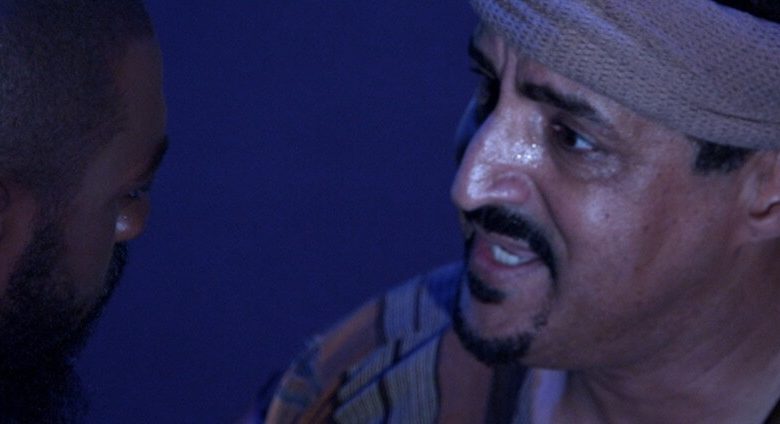 Actor Kirk Taylor and cinematic godfather Michael Corleone have just one thing in common.
The veteran performer keeps thinking he'll leave acting for good, but a new role keeps pulling him back in.
The latest temptation proved far too good for Taylor to ignore. He co-stars in "Revival!" – an ambitious musical based on the Gospel according to John.
Produced by and starring Harry Lennix ("The Blacklist"), "Revival!" features Taylor as Cephas, the apostle who denies knowing Jesus. The cast also includes Chaka Khan, Michelle Williams, Mali Music as Jesus and T'Keyah Crystal Keyman. The film is scheduled for an Easter 2019 release.
Revival The Experience - Niki J Crawford (Movie Trailer)
"I call it 'Jesus Christ Superstar' and 'Godspell' meets '2001: A Space Odyssey.' It's pretty wild," says, Taylor, also an accomplished singer and composer.
The actor recalls seeing co-star and Grammy nominee Music perform at a club. The great Stevie Wonder happened to drop by that night, dubbing Music "the future," Taylor recalls. The actor tends to agree. He says he dissolved into tears during one heartbreaking "Revival!" song, "Not My Will," written and performed by Music.
The number captured Jesus' humanity in ways we rarely see on screen.
"Yeah, it's your will, but it's my broken body … It's gonna cost me," says Taylor, describing the lyrics.
Three decades of acting, including gigs working alongside Stanley Kubrick, Spike Lee, and Charles Bronson, cemented Taylor's talents. So why the acting reticence? Like many actors, one gig doesn't always follow the next.
"It's feast or famine," he says, one reason he turned his attention to teaching other actors. After all, he had studied with two of the industry's most well-known instructors, Lee Strasberg and Stella Adler.
"Washington is the seat of power … Hollywood is the seat of influence."
Click To Tweet
Teaching paid the bills and kept him in close contact with his craft. It also helped plenty of students, including future "Law and Order" alum Jesse L. Martin, hone their skills.
The new roles came to Taylor regardless, and some he couldn't resist. One, in fact, arrived with a dash of divine intervention.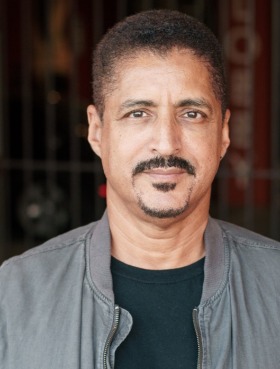 A few years ago he considered a career change after a long Hollywood run. He prayed for guidance with his wife.
"If I'm supposed to stop, I'll just stop," he says of his mindset.
Less than a minute later the phone rang. The team behind the Robin Williams film "The Angriest Man in Brooklyn" wanted to know his availability.
For now, he's back in the game.
"I heard [Marlon] Brando was always looking to get away from acting," he says. Taylor's reluctance is balanced by a sense of what acting offers.
"I do see it as important … it illuminates things in the world, gives voice to things, creates change, even," he says. "Washington is the seat of power … Hollywood is the seat of influence."
FAST FACT: Kirk Taylor's first screen appearance came with an uncredited cameo in Francis Ford Coppola's 1984 film "Cotton Club."
Taylor's faith fueled his interest in "Revival." It also has complicated his Hollywood path.
"It's been a challenge," he says. "To try to live [being a Christian] on a day-to-day basis is a challenge, then to live it in Hollywood.
"We're like a fringe, not really to be trusted," he says of his fellow Hollywood Christians.
He's also found open hearts in the industry. He recalls a production that was so blasphemous he asked the creator adjust the story. He did.
"I was ready to walk," Taylor says.
RELATED: 'Faith' Producer on Film's Racial Healing
Still, some roles can be so dark they leave emotional residue. Take his part as one of the villains in "Death Wish 3." He wore a bullet proof vest with a metal plate in the center of his spine, along with five squids, or balloons filled with fake blood.
He's also heartened that Hollywood is embracing more faith friendly films, even if a few aren't as polished as he'd like.
"I survived the period of time where there was nothing. You had to bring your own torch and light things up," he says.