Industry News
Kim and Kanye, Explained
The Kim Kardashian/Kanye West courtship wasn't built to last. Here's why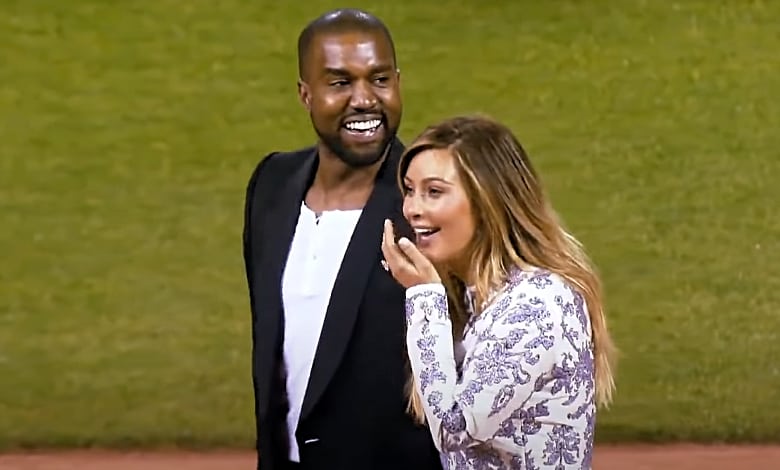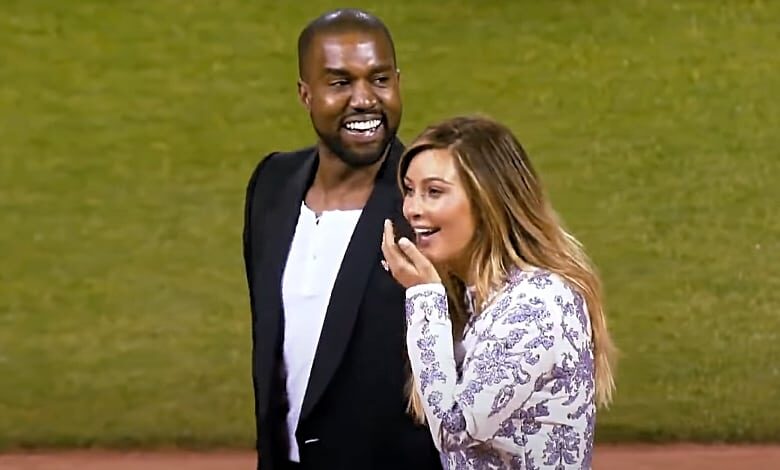 The ill-fated romance between Kim Kardashian and Kanye West gave the press everything they could ask for, and then some.
The couple kept us curious, angry and confused for roughly a decade before they oh, so publicly split in 2021. This is their story, and all the warts that came along with it.
Every Time Kanye Showed Up In Keeping Up With The Kardashians
Maybe the reality show goddess was drawn to West's musical chops or ability to disrupt the culture at his whim. It didn't hurt, apparently, that West didn't know his future bride's last name when they first met.
He bungled it by referring to her as a "Kardajan."
Close enough, apparently. No hard feelings, nor did any sparks fly when they first met.
Their paths crossed repeatedly during the 2000s but nothing akin to love bloomed between them. It took Kardashian's brief marriage to NBA star Kris Humphries to nudge her in West's direction.
They began dating in 2011, setting tabloid tongues wagging as a result. Can you blame reporters for salivating over such a power couple?
Anything Kardashian-related is worth serious clicks. The mega-family's reality show stardom, boosted by an entrepreneurial pluck that took critics off guard, made the clan social media millionaires. Add one of music's most mercurial rappers, and you had a news cycle for the ages.
And the media's ensuing coverage didn't disappoint.
A Match Made in Tabloid Heaven
Both stars brought baggage to the relationship. She rose to fame after an infamous sex tape went public. He famously stole Taylor Swift's Grammy moment during the 2009 gala and called President George W. Bush a racist during the Hurricane Katrina aftermath.
https://www.chicagotribune.com/redeye/redeye-kanye-west-katrina-telethon-george-bush-black-people-20150902-htmlstory.html
The couple led very public lives, from her reality showcase and social media empire to his incessant need for attention. Their bond shouldn't have lasted for that reason alone – who would draw more eyeballs, and who might be hurt by coming in second?
Their 2014 marriage, roughly a year after the birth of their first child, North West, made even more headlines. The shockingly private affair featured just 200 friends and family members, sans cell phones, in a 16th century fortress befitting their celebrity status.
They even got their own cutesy name … Kimye.
The duo never stopped communicating with their fans or reporters eager for the next Kimye headline. Kardashian 's Instagram flock is currently flirting with 300 million followers, giving her a massive megaphone. West's PR friendly shtick drew constant attention, yet for a long while all seemed blissful in KimyeLand.
Then a certain real estate mogul entered the political arena.
In Trump We Trust?
President Donald Trump stunned the world in 2016. He also found a curious ally in West, who told us he "loves" the Commander in Chief down to his red MAGA hat. The two played nice for photo ops and White House visits, and West even wore that signature hat during a tumultuous 2018 "Saturday Night Live" appearance.
Few stars could provoke outrage quite like West. And Kardashian didn't seem to mind. Or at least she kept any such feelings to herself.
Instead, she used that Kanye/Trump connection to promote her criminal reform initiatives, finding shocking success in the process. Kardashian could have avoided President Trump like most celebrities did during his presidential term. Or cursed him out a la Robert De Niro during the Tony Awards.
She chose a different path, working with the combative leader to commute the sentences of three women she felt had paid their dues to society. She opened up about her deeply personal mission during a White House event featuring the newly freed women.
"I'm raising four black children that could face a situation like any of the people that I help … Just to know I can make a difference in my children's lives and (others) by helping fix a broken system, that's so motivating for me."
Along the way the couple had three more children, two girls, one boy, and they mostly kept the lads out of the limelight. Kimye's Trump ties could have sunk some couples. Instead, West's mental health proved a far greater strain on their bond.
A Cry for Help
West's bipolar condition caught the press's attention, as did his increasingly erratic behavior. He openly talked about exploring abortion rather than having one of their children, a deeply personal matter shared without his bride's consent. He threatened to pull out of a massive GAP deal, impacting the chain's stock prices and reaffirming his delicate mental state.
And, famously, he embarked on an ill-fated run for the White House after distancing himself from Team Trump. That presidential bid, rushed and chaotic, may have played a role in the couple's deterioration.
Kardashian still had her husband's back, at least in public.
She flexed her mighty Instagram account to explain his behaviors and plead for compassion after one of his public meltdowns.
"As many of you know, Kanye has [bipolar] disorder… those who are close with Kanye know his heart and understand his words [sometimes] do not align with his intentions."
West also reaffirmed his faith in Christ in recent years. The musician's spiritual side has been part of his public persona from the beginning, but he recommitted to God in his work and social utterings.
Albums like "Jesus Is King" and the mega-release "Donda" leaned heavily into his faith.
"Now that I'm in service to Christ, my job is to spread the gospel, [and] to let people know what Jesus has done for me."
Named after the singer's late mother, "Donda" brims with allusions to faith, family and marital strife. The release's gospel influences are impossible to ignore.
Prayers, alas, couldn't save this marriage.
The Ugly State of the Union
The rumor mill churned out plenty of "Kim is divorcing Kanye" stories until reality finally caught up. What Kardashian started with paper work filed as early as January 2021 finally came to pass later that year.
The divorce, like the marriage, has proven impossibly thorny. Complicating matters is the new romances in both their lives, from Kardashian's unlikely bond with comedian Pete Davidson to West's romances with actress Julia Fox and model Vinetria.
West started a very public feud with the "Saturday Night Live" star, with Kardashian pleading with him to stand down after some surly social media bombs from West. That likely won't happen, nor can we expect a Kimye reunion anytime soon.