Interviews
Sorbo's 'Secret Handshake' Puts Fatherhood in Focus
The culture might find his loving ode to masculinity a problem. He doesn't care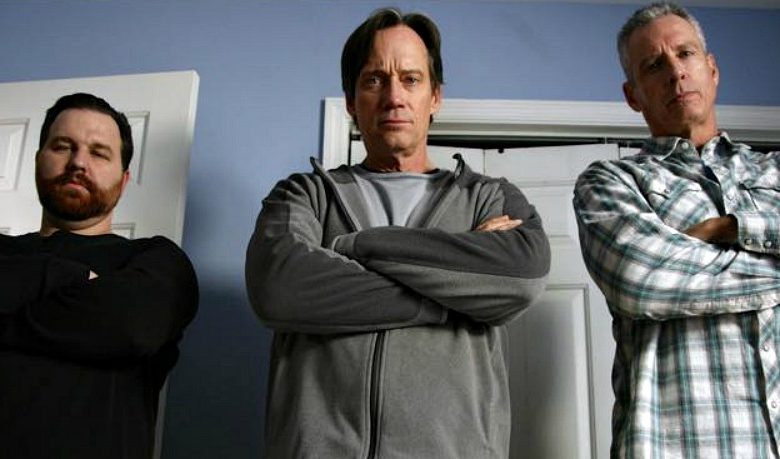 The man who played Hercules says so-called "toxic masculinity" could use a comeback.
"We're not that tough anymore. We've turned into little wusses, in a way," Sorbo says. "Everything's on remote. We can't even roll up our windows by hand [in our cars] … we've become less manly."
So the script for the family drama "The Secret Handshake" resonated with him. Writer/director Howie Klausner ("Space Cowboys," the upcoming "Reagan") examines men's place in western culture. It also pokes fun at fathers trying to rediscover their manhood.
The Secret Handshake Promotional Trailer
"The Secret Handshake" stars Sorbo as Roy, a dad trying to protect his daughter from an obsessed classmate. Turns out the lad lacks a father figure. Roy and his friends try to fill that gap for the teen's widowed mom (Amy Grant).
Along the way Roy and his friends learn something about themselves and how to be better parents. It's a generational link Sorbo wanted to explore.
"It's important for a man … to pass on what he knows to his son," the actor says.
RELATED: How the Sorbos Crushed 'Suburbicon' on Their Own Terms
The film honors that father/son bond in sometimes humorous fashion. Suffice to say that focus might anger those who might view it as an attack on single parenting. Sorbo doesn't care what other people think.
"Media outlets are looking to be offended. It's really sad. There's no, 'live and let live.' Some will look at this and say, 'what about the women?' This isn't 'Steel Magnolias.' This is about guys," he says. That P.C. mindset, he adds, is "destroying the country."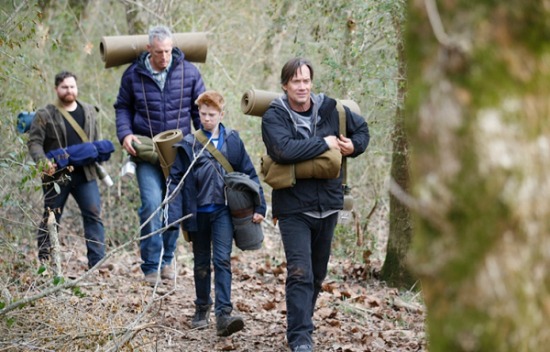 The father of three says boys and girls are simply different. End of story. He's watched his own children play out those gender differences. His boys take glee in destruction, while his daughter cares more about preservation.
Sorbo became a household name thanks to the long-running "Hercules: The Legendary Journeys." Since then, he's worked on both TV and film projects. His IMDB.com page of late reads like a James Michener novel. Last year alone he had 15 screen credits.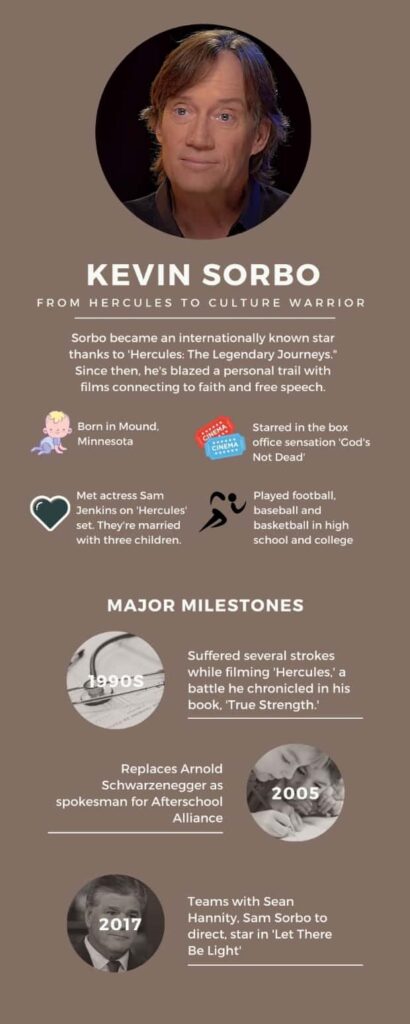 The Minnesota native credits a Midwestern work ethic for fueling his career.
"I'm the fourth of five kids. You worked hard [in my family] At nine years old I was working my own paper route," he says. Those Minnesota winters also toughened him up.
"Hollywood doesn't owe me anything," he says. "It's one of the few industries people really wanna be in … the competition is so stiff. It makes everybody better."
Sorbo often works outside the Hollywood ecosystem on independent projects like 2014's surprise smash "God's Not Dead." That faith-based film hauled in $60 million from a $2 million budget.
God's Not Dead - Official Trailer
One of his next projects is "Caged No More," inspired by chilling tales of human trafficking. The thriller casts Sorbo in a far more complex role, playing two very different men involved in missing teens.
"Fifteen years ago, I'd rather have done another big action movie," he says. Now, he's eager to choose projects that do more than entertain. They enlighten.
"You get older … and you see what hurts the world and what helps the world," he says.