Interviews
How the Sorbos Crushed 'Suburbicon' on Their Terms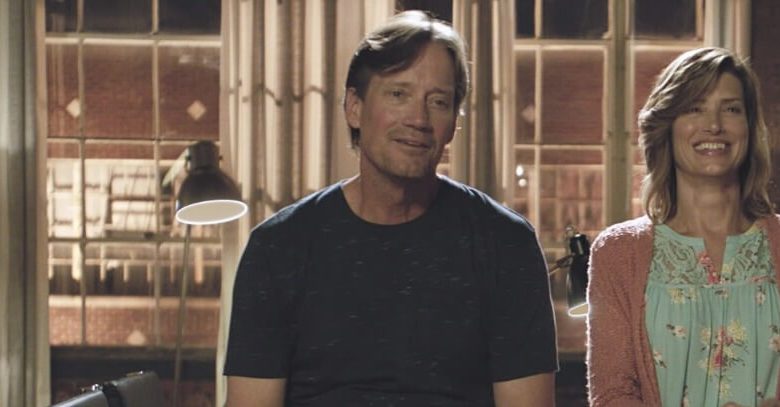 Sam Sorbo she says she stopped going to movies in recent years.
Why?
The actress and mother of three cites the vapid content, reliance on shoot 'em up stories and a dearth of character development. It's more than that, though. Going to the movies now often leaves a sour aftertaste.
"I'm typically so disappointed with the way I feel when I leave the theater," Sam Sorbo says.
Only she isn't just complaining about the situation. She's doing something about it.
She co-wrote and stars in "Let There Be Light," an uplifting faith-based movie made outside the Hollywood ecosystem. Husband Kevin Sorbo, making his directorial debut, stars as an atheist forced to reconsider his thinking following a near-death experience.
Let There Be Light Official Theatrical Trailer (2 minutes)
Kevin Sorbo says he wasn't necessarily hunting for a directorial project. It just … happened.
"[Screenwriter] Dan Gordon said, 'you're directing this, right?'" the actor recalls. The gig didn't overwhelm him. He directed a few episodes of "Hercules" years ago and he's been working nonstop in Hollywood for more than 20 years.
"I've learned a lot from both sides of the camera," he adds.
It's easier than ever to create a film and distribute it outside the traditional system. Easy is subjective when it comes to certain genres, though. Sam Sorbo says she learned a good deal about the current theatrical model while prepping "Light" for its Oct. 27 release.
Faith-based movies, she says, face a more difficult time securing screens.
"They wanna see pre-sales, ticket sales and interest. We faced a little bit of an uphill battle," she says.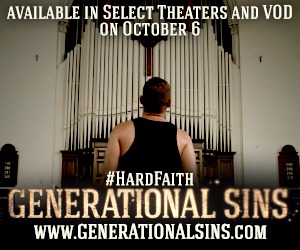 "Light" did have one significant advantage. And the timing proved darn near perfect.
"Sean Hannity called my husband two weeks after I arranged to write the script with Dan Gordon," she says. The Fox News star wanted to help make a faith-based movie and figured Kevin Sorbo of "God's Not Dead" fame might be able to help.
Hannity opened up his wallet for the project, she says, becoming a producer on "Light." Two years later the film was ready for release.
I'm typically so disappointed with the way I feel when I leave the theater
Click To Tweet
Hannity and the Sorbos are people of faith. And that matters since Sam Sorbo says Christian movies made by atheists isn't the best approach.
Take "Noah," the 2014 Biblical saga directed by Darren Aronofsky. She calls it "Waterworld meets "Transformers."
"It's a blow 'em up, crash' em up high seas adventure. It lacks the depth and worldview that its intended audience was expected," she says. "It opened big but the second week dropped 61 percent."
RELATED: 'Believe Me' Shows Maturation of Faith-Based Film Genre
Christians won't have similar complaints with "Light," but Kevin Sorbo hopes his film preaches to the choir … and beyond. After all, the film features a dad whose selfish streak separates him from his family.
"We're dealing with a guy who's lost. He doesn't realize he's fighting against himself being a father," Kevin Sorbo says, a theme that hits him personally. He's aghast at how the family unit has broken apart over the past 40-plus years. "This movie wants to address that … make people think about the importance of having a dad around."
Only films like "Light" can't keep happening if audiences don't show up. That wasn't a problem for the film's opening weekend. "Let There Be Light" scored the second highest per-screen average for new films, netting $1.7 million on just 373 screens. For comparison's sake, George Clooney's "Suburbicon," with a bigger budget and oodles of free press, earned $2.8 million on 2046 screens.
Without the public's support, though, movies that blaze their own distribution trail like "Light" won't exist.
"'God's Not Dead' because famous because of word of mouth," Kevin Sorbo says.