Interviews
Kevin Sorbo: 'Tolerant' Hollywood Filled with 'Anger and Hate'
'Miracle in East Texas' director/star shares how he survived industry's Blacklist 2.0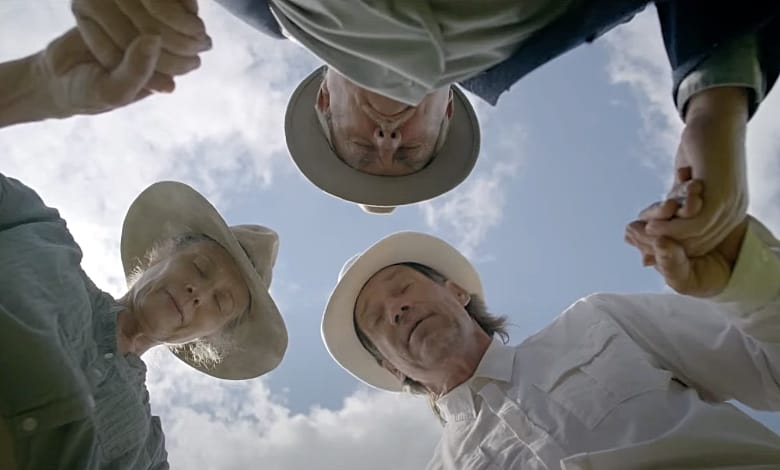 Kevin Sorbo got blacklisted from Hollywood for being an openly conservative Christian.
Let that sink in.
He didn't allegedly groom minors a la Ezra Miller. Nor did he accidentally shoot a colleague on set like Alec Baldwin did in 2021. No one has come forward to say Sorbo mistreated them due to their sexual identity or background.
Just don't call Sorbo a victim. Need a better label? Try "steadily working actor, producer and one-man culture warrior."
He says he's made more than 50 films outside the Hollywood ecosystem, including the smash hit "God's Not Dead" and 2017's "Let There Be Light," which earned an impressive $7.7 million stateside.
His production shingle Sorbo Studios has a new movie coming soon, a fact-based tale brimming with humor and heart.
Or, as Sorbo describes it to The Hollywood in Toto Podcast, a film like Hollywood used to make.
Miracle in East Texas Official Trailer
"Miracle in East Texas," only in theaters Oct. 29 and 30 via Fathom Events, packs faith, love, hope and redemption" into a PG-rated tale of two scoundrels caught in the act. Veteran screenwriter Dan Gordon ("The Hurricane," "Big George Foreman" penned the screenplay previously meant for Robert Redford.
Sorbo and co-star John Ratzenberger play con men who travel the Midwest in 1930s America "wooing widows out of their money on fake oil wells," Sorbo explains. "They would sell 500 percent of their shares, declare a dry hole and move on to another town … and then they accidentally strike oil."
Tickets are available now at SorboStudios.com.
Sorbo went rogue after Hollywood canceled him, creating his own studio to make movies without the industry's permission. He says his films offer stories for audiences being ignored by the mainstream.
"More and more people are waking up and realizing there's 80 million homes out there that really want the kind of movies that I'm doing, that Jim Caviezel is doing, that the Erwin brothers are doing," he said, the latter referencing the team behind films such as "I Can Only Imagine" and "American Underdog."
Sorbs isn't the only artist to be marginalized by Hollywood for his beliefs. He sees people like them all the time on film sets.
"I get these people coming up to me, camera guys, lighting guys, actors, on every movie I've been doing for the past five or six years," he says. "They say, 'thanks for being a voice for us.' Well, be a voice for yourself. Why do I have to be your voice? What are you afraid of? 'Well, I don't wanna get blacklisted like you.' You know what, Hollywood's not calling me anymore to do any television series or big-budget movies," the former "Hercules" star says. "But that's ok. That's ok. They're the ones that scream for love and peace, but they're the oppositive of that. They're filled with nothing but hate and anger for people like you and me."
RELATED: SORBO SAYS WALT DISNEY IS SPINNING IN HIS GRAVE
Indie filmmakers routinely struggle to snag funding for their films. Sorbo is no different.
"I do these wonderful family movies, and it's pulling teeth to raise $3 million bucks. That's catering budgets on $300 million 'Avengers' movies," Sorbo says. "I've never lost anybody money who invested in my movies. Let's go out and fight this culture war."
The problem isn't getting better, even with the success of movies like "God's Not Dead" or, more recently, "Sound of Freedom."
God's Not Dead - Official Trailer
Both titles spoke directly to under-served audiences. Each became box office sensations.
"We have a culture war on our hands, and Hollywood is winning," he says. "I meet very wealthy people … that $3 million to them is like $300 to me. I've met people worth $10 billion. They're making $2 million a day off of the interest alone. [I tell them,]You'll get your money back and we'll have a movie out there forever that aligns with your values."
Sorbo says his projects typically go into production after a chance meeting with benefactors who appreciate his brand of storytelling. The actor calls these breakthroughs providential.
"Out of the blue, someone came up and said, 'hey, I love what you do. Can you make a movie with this much money?'" he says. "And I say, 'yes I can.'"
To hear the full interview, including Sorbo's views on Disney and the dueling Hollywood strikes, please visit The Hollywood in Toto podcast.