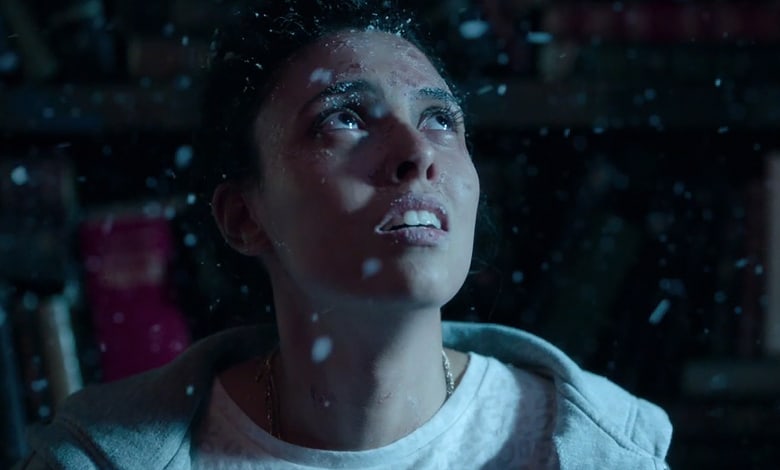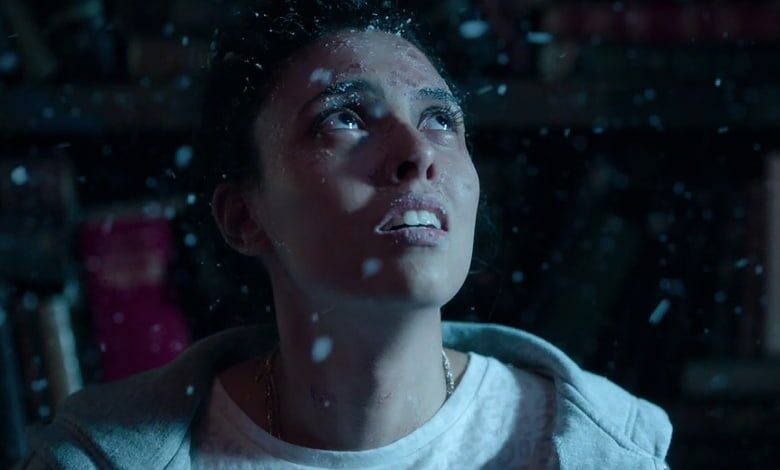 Horror has a long-standing tradition of creative thievery.
"Halloween" and "Friday the 13th" spawned dozens of copycat slasher films, while "The Exorcist" unleashed endless tales of demonic possession.
So the fact that the French shocker "Kandisha" pilfers the "Candyman" template isn't a shock, nor a reason to dismiss it. The import lacks the visceral scares that make the best horror pop, but its sober storytelling makes it hard to dismiss as yet another horror clone.
Kandisha - Official Trailer [HD] | A Shudder Original
Three French teens spend their idle time tagging local buildings and trash talking with their friends. Amélie, Bintou and Morjana (Mathilde Lamusse, Suzy Bemba and Samarcande Saadi) live in a poor neighborhood, and it's implied that welfare is a key income source for some.
The social commentary here never smacks you upside the head.
Their carefree days are interrupted when Amelie's ex attempts to rape her. She gets revenge by summoning an urban legend, a warrior named Kandisha, to prevent the thug from doing anything like that again. The teens learned about the Moroccan spirit during one of their graffiti sessions, but they didn't take it seriously.
Wrong move, since Kandisha wasn't content killing just one man in their lives. The trio don't know how to stop it, and their loved ones may be next on its hit list.
Without Your Head - Julien Maury and Alexandre Bustillo interview on Kandisha directors of Inside
Directors Julien Maury and Alexandre Bustillo of "Inside" fame capture the verbal bombs hurled by modern teens. Racially-charged barbs fly fast and furiously in their crowd, but no one walks away offended. They're amongst friends, and it's a no harm, no foul landscape.
These teens don't fit the American mold. How refreshing.
That perspective gives the familiar story some texture. After all, summoning killer spirits by incanting their name is so "Candyman"-esque, not to mention a certain Michael Keaton character bedecked in black and white.
That formula demands a slap of fresh paint, and "Kandisha" partly delivers.
There's still a lack of urgency here, a problem partly due to the film's pedestrian editing. It's fine to avoid the prototypical cheap and/or jump scares, but a few of the real deal would be nice. The ghoulish title creature is physically imposing and has a very un-CGI like presence.
Again, refreshing. Yet it should be stirring real fear in audiences, and that rarely happens.
Perhaps its the workman-like way the bodies start piling up. Or the fact that the characters, while instantly vibrant, don't grow as the story moves on. These aren't disposable teens, and their flaws are easy to see. Still, we should be increasingly worried for their survival, but that isn't always the case.
HiT or Miss: "Kandisha" shows how a fresh setting can invigorate even a shopworn horror theme, but we're still left without enough rude and ready scares.