Industry News
10 Killer Comebacks to Oates' Lame Free Speech Tweet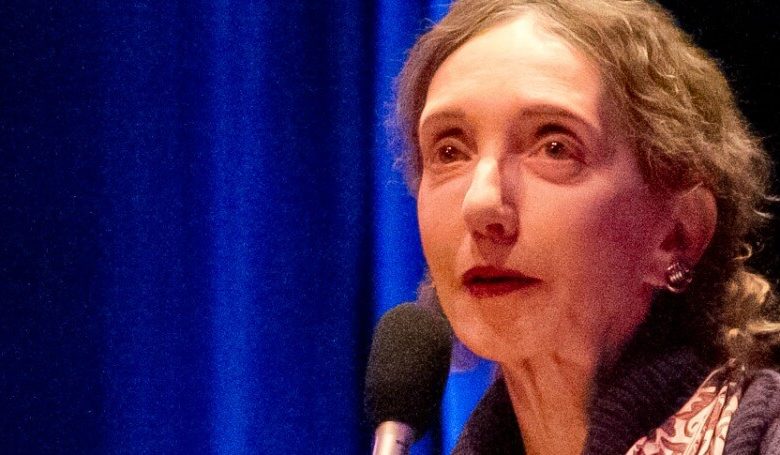 You'd think celebrated authors would be on the front lines in the battle for free speech in 2017. Wrong.
Take Joyce Carol Oates. The hard-left mind behind "them" and "Black Water" attempted to troll Bill Maher for defending Ann Coulter in the latest college free speech clampdown.
Coulter's potential appearance at UC Berkeley got canceled due to security concerns. It's just the latest capitulation to the progressive thugs trying to shut down free speech in recent months.
Yet Oates couldn't quite rally on behalf of free speech like HBO host Bill Maher did. The liberal comic scorched his fellow liberals for not supporting free speech on campus, likening it to "book burning."
Oates' reply? Bring on the nuance.
@billmaher @UCBerkeley @secupp You may want to look into the complexity of this issue before making a judgment. Or, you may not.

— Joyce Carol Oates (@JoyceCarolOates) April 23, 2017
Oates doubled down with this retweet:
@JoyceCarolOates Coulter doesn't discourse she only rants , no one needs to hear her.

— dont say his name (@ladyziggyloo1) April 22, 2017
Naturally, Twitter users fired back in a way the mainstream press wouldn't dare print.
But we would.
@mithicalraven @PhillyWCWagon @KlondikeBarBear A humanities professor supporting the suppression of a political preference on public university grounds is an abomination. Awful.

— Bob Croft (@Bob_Croft) April 23, 2017
@JoyceCarolOates @billmaher @UCBerkeley @secupp "Hate speech" is leftist code for "we can't win honest debate of ideas so we must silence them." How complex is that?It's what leftists do.

— Kathleen (@teamfrazzled) April 23, 2017
@JoyceCarolOates @billmaher @UCBerkeley @secupp Even SCOTUS affirmed Nazis in Skokie, Ill had the right to march. So, no. Not complex. (Unless you want to become a 1 person Supreme Court)

— Carole Gilman (@CaroleGilman) April 23, 2017
@JoyceCarolOates @billmaher @UCBerkeley @secupp "Intellectual" writer that wasn't aware Triceratops have been extinct for thousands of years, would squeal if she were censored. Hypocrite.

— Brian Ritchie (@Barnyard668) April 23, 2017
@JoyceCarolOates @billmaher @UCBerkeley @secupp it's actually pretty straight forward. I recommend reading the Bill of Rights again.

— Anna (@Mstwinkle1966) April 23, 2017
@JoyceCarolOates @billmaher @UCBerkeley @secupp Free speech isn't complex.
You just don't think it applies to us.@billmaher, you still wondering why we're so intent on keeping our guns?

— Kurt Schlichter (@KurtSchlichter) April 23, 2017
@JoyceCarolOates @billmaher @UCBerkeley @secupp Complex=we don't like what that person says and we're far too immature to just not listen, so let's riot!

— Velvet Sugar (@TMIWITW) April 23, 2017
@JoyceCarolOates @billmaher @UCBerkeley @secupp What "complexity" are you referring to? There's an unambiguous right to free speech that has been affirmed by the Supreme Court many times.

— Robert Venosa (@robert_venosa) April 23, 2017
@JoyceCarolOates @billmaher @UCBerkeley @secupp What complexity? There is none. Berkley is fascist cesspool where entitled brats are learning only one side of issues. Disgusting

— Seth Peare (@SethPeare) April 23, 2017
@JoyceCarolOates @billmaher @UCBerkeley @secupp Complex?
How so?
It's speech.
Protected.
What's the problem?

— Deplorabus unum (@LaganoNl) April 23, 2017
Photo credit: SpokaneFocus via Foter.com / CC BY