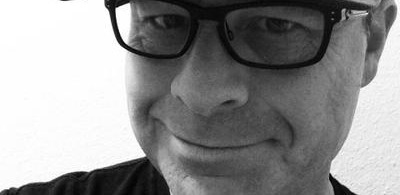 Mr. Granda has a long history on the stage, in film and in the art world. He began his career as an actor at The Neighborhood Playhouse in NYC studying under the guidance of Sanford Meisner and William Alderson.
Writer/Director: Joseph has just written and directed his first feature film titled "The Healing Garden" set for release in 2020
STAGE: Joseph originated the role of Tippy, the singing junkie in the Broadway show "Club House Madness." The Village Voice in New York City called his staring role as Tchaikovsky in the off-Broadway play based on the composers life, an "inspiration."
FILM: Joseph starred opposite Academy Award-winner, Mira Sorvino in the New Line Cinema film "Amongst Friends," written and directed by Rob Weiss. He has played opposite Keanu Reeves in Alfonso Arau's "A Walk in the Clouds," opposite Eric Roberts and Theresa Russell in the HBO original film "Public Enemies." He starred in Artisans' theatrically released' film "Caught Up," opposite Snoop Dog and LL Cool J.