Industry News
Opinion
Jon Stewart Can't See Damage Done By Fellow Progressives
Far-left comic bemoans poor Memorial Day turnout at Rolling to Remember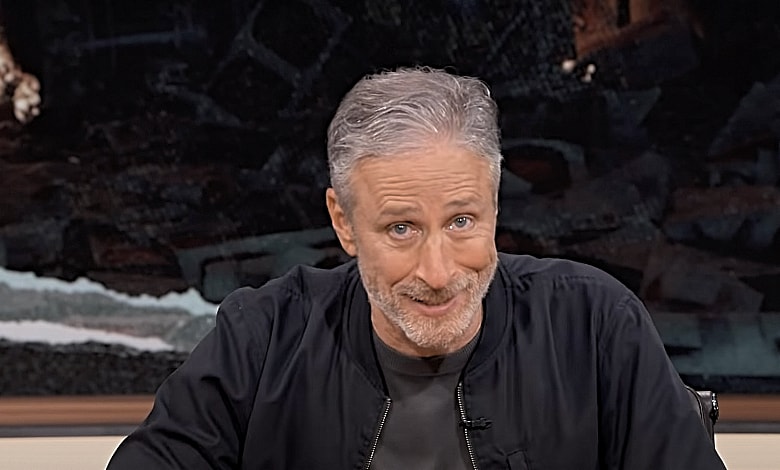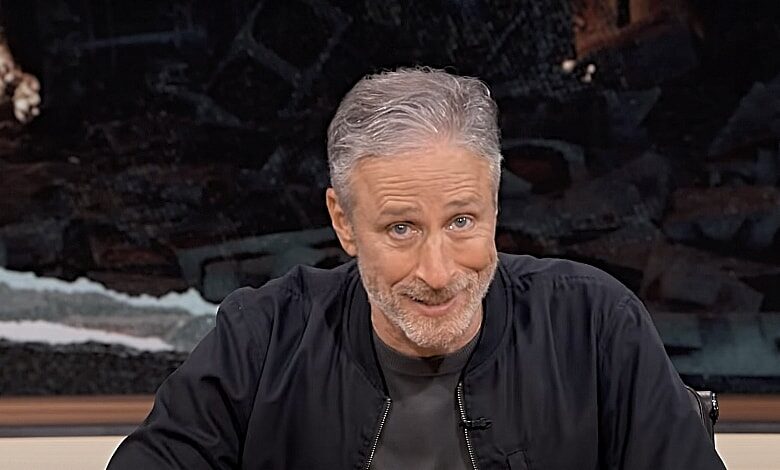 Jon Stewart isn't as perceptive as the average faux news anchor.
The former "Daily Show" star helped inform Millennials during his celebrated Comedy Central run. Audiences assumed Stewart's news was the real deal, according to select polling.
Since leaving "The Daily Show," Stewart has displayed a remarkable lack of knowledge on key cultural issues.
That became clear when he first denied Cancel Culture existed. Mere days later, he begged the Cancel Culture mob not to erase his good chum Dave Chappelle after the stand-up's Netflix special, "The Closer," for allegedly transphobic jokes.
What did Stewart miss? Cancel Culture is a progressive toxin, nurtured and multiplied by like-minded souls.
Like the host of Apple TV+'s "The Problem with Jon Stewart."
RELATED: Woke Reporters Scramble to Save Cancel Culture
Now, Stewart is lamenting the poor turnout for this week's Memorial Day extravaganza without grasping the big picture.
The far-Left comic, now devoted to the woke ideology, joined the "Rolling to Remember" event in D.C. to highlight the plight of U.S. Military veterans. The comedian brought a considerable track record to the event, previously fighting on behalf of First Responders injured during the fallout from the 9/11 attacks.
The Memorial Day event focused on core issues impacting the veteran community, including suicide and health care struggles.
'Rolling To Remember' back in DC on Memorial Day
Stewart looked out at the crowd and saw plenty of veterans. Who wasn't there? Ordinary Americans speaking out for their fellow, brave citizens.
"It's hard not to be here today and not get frustrated again because as I look out in the crowd, I see the same thing I always see — veterans and their families and caregivers … but where are the American people? This is Memorial Day weekend."
The American Left has spent decades denigrating their own country. Liberals leveraged academia, Hollywood and the Media to tell citizens, over and again, their nation is racist, sexist and imperialistic.
We've seen Fourth of July events questioned due to the "problematic" nature of our Founding Fathers. Hollywood films routinely focus on our racist past, with few stories celebrating our freedom-loving present.
That messaging intensified in recent years, particularly following the death of George Floyd at the hands of Minneapolis police.
The Left essentially folded its arms and watched major cities burn via the ensuing protests. The unspoken sentiment? We had it coming. Or, to be more blunt, let it burn.
Is the liberal media responsible for violent protests?
Add two years of the Left labeling America as stained by systemic racism fueled by white supremacists, and the country hardly seems worth celebrating. It's hard to be patriotic when your homeland teems with racists, bigots, homophobes and worse.
Why make the trek to D.C. to honor its soldiers, or the country itself?
It didn't help that the liberal media, and progressives in general, oversold COVID-19's impact in ways that coaxed healthy citizens to mask up 24/7, even at large outdoor gatherings. Some just spent the last two-plus years at home, fearful of going out.
No, Stewart isn't very good about connecting these cultural dots. He's becoming an expert, though, in blasting the end results.