Industry News
Opinion
Why Are Children Being Exposed to John Waters Films? UPDATED
Academy museum fetes filmmaker with drag queen story hours and more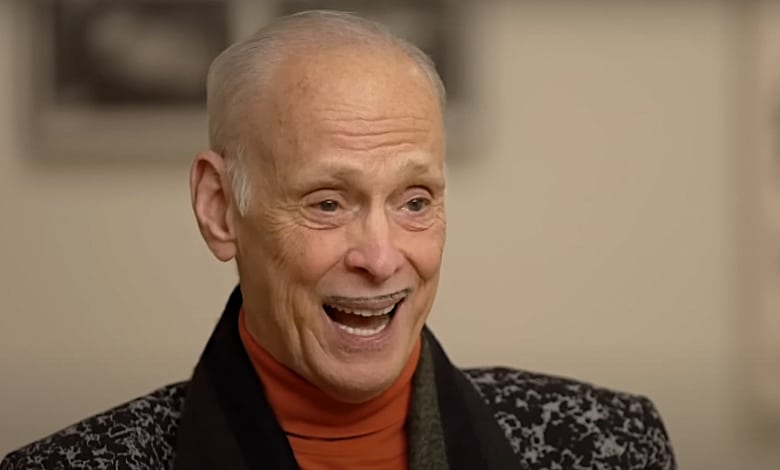 John Waters is an acquired taste.
The eccentric voice behind "Pink Flamingos," "Cry Baby" and "Serial Mom" lives outside the mainstream, and happily so.
Serial Mom (1994) - Official Trailer (HD)
Some Waters projects have had wider appeal, like his 1988 musical "Hairspray" which came with a subversive streak hidden beneath the gargantuan 'dos.
He's best known for his idiosyncratic tales of folks living on society's margins.
Very few parents think his canon is child friendly or race to introduce their kids to his bold, bewildering vision. "Old Yeller?" Sure. "Dumbo?" No doubt. "The Parent Trap?" Yup.
"Pink Flamingos?" Maybe during their first spring break. At the earliest.
Tell that to the Academy Museum in Los Angeles.
The organization, part of the Academy of Motion Pictures Arts and Sciences, is bringing more Drag Queen story hours to the public. These events have turned many open-minded folks against drag queens in general, noting the sexualized nature of the art form and how inappropriate it is for young minds to see.
That's not political. It's Common Sense 101.
The modern Left routinely pushes drag queens on children, including Pride parades and various story hour programs. The media, in turn, suggests anyone disagreeing with the tactic is a bigot.
The general public looked the other way for decades as drag queens performed before adult audiences. Yawn. Journalists refuse to accept the key differences now in play.
Media Corruption 101.
Part of the upcoming L.A. event, geared specifically for children and adults, includes readings from some of Waters' body of work.
"This fall's slate of programs at the Academy Museum are designed to tell immersive and dynamic stories of moviemaking for visitors of all ages and abilities," Amy Homma, chief audience officer of the Academy Museum, said in a statement. "Visitors can experience the John Waters: Pope of Trash exhibition, then join us for Drag Queen Story Hour to see kid-friendly live scene-readings from his films."
Kid-friendly? Hmmmm.
It's unclear if the Waters' scenes hail from more innocuous stories like "Hairspray" or snippets from "Cecil B. Demented," "Pecker," "Multiple Maniacs" or "Pink Flamingos."
John Waters on 'Pecker' | Retrospective Trailer
There's no reason for children to get an early introduction to Waters' body of work.
None.
He's an important filmmaker, a unique voice in a marketplace flooded with safe, formulaic fare. Parents would be equally wary of showing young children films by George A. Romero, Wes Craven or John Carpenter, the most prominent horror directors of our times.
"And now, here's a thoughtful exchange from "The Crazies." Hang on…"
Waters, despite his provocative art, isn't eager to alienate people and often speaks in conciliatory terms when discussing politics and culture. One wonders about his reaction to the L.A. museum's event, even if it's celebrating his 50-plus years in show business.
UPDATE: An Academy Museum spokesperson contacted HiT and shared that the program in question will now be held Sept. 23, a week later than originally planned.
The program will no longer be connected with the John Waters' exhibition. Here is an official statement from the Museum regarding the Waters' tribute.
'Drag Queen Story Hour is a regular feature of Academy Museum programming, tied to our many exhibitions. We originally programmed Story Hour in conjunction with John Waters: Pope of Trash without considering, in John's words, "My drag queens are meant to scare children, not befriend them!"'