Interviews
John C. Reilly Wants to Unite Our Divided Culture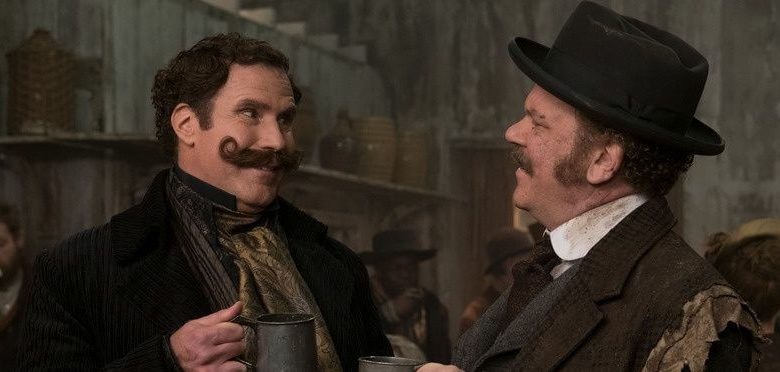 John C. Reilly made his first indelible impression upon moviegoers in the 1999 classic "Magnolia."
Reilly's character, a sensitive Catholic policeman, stood as the quiet center of a maelstrom of characters suffering from emotional crises across Los Angeles.
Seeing him kneel peacefully before a crucifix in the opening moments, while other characters dealt with depression, addiction and sexual abuse, set the stage for him as the kindest character within the movie's sprawling cast.
He's played lovable losers and relatable Everymen in dozens of films since then, showing surprising range in the process. He scored an Oscar nomination for his turn as the cuckolded Amos Hart in the musical "Chicago." He also played the fool with Will Ferrell in a trio of outrageous comedies, including the sublimely stupid "Step Brothers."
Yet he has always loved performing live theater the most. He credits the immediacy and intimate connection it allows between performers and their audience— and considers it a mission driven partly by his own Catholic faith.
He will be spotlighting that passion for a month onstage at the Pasadena Playhouse's Carrie Hamilton Theatre through June 22 with "Gather: Surprising Stories and Other Mischief." The play assembles a team of veteran actors to perform a colorful array of stories for all ages.
"We're trying to reach out and connect with people by sharing stories in the dark. What else are we gonna do?" Reilly said. "All the problems in the world seem so intractable. All I can do is have empathy for other human beings, regardless of politics and anything else. All we have is empathy, and this is built on that. We're hoping to grow into something bigger, and take it to the larger stage at the Playhouse, to schools, other theaters and places as we grow."
HOLMES AND WATSON - Official Trailer (HD)
The "Holmes and Watson" star says the show's selections include Grimm's fairy tales, classic old folk tales and other family-friendly scenes — all organized and edited by Reilly, with his longtime artistic collaborator Patrick Murphy, his first acting teacher in college.
The pair had discussed teaming up for a story theater project since they first met. Reilly believes their efforts will prove to be a powerful experience for audiences.
"The Playhouse was generous to give us this, because in this time of bad news, what else can we do but come together regardless of beliefs, and tell stories to each other?" he said. "And we'll sing some songs because the stories are interspersed with us singing old songs you might remember. You'll have some soul nourishment, some humor and some old-fashioned theater magic.
"It's a really intimate space, with 99 seats, and we weave this kind of dream and tell nine or 10 different stories," he added. "It's really a show for young people and old, age group 8 to 800. It's family friendly, though some stories are darker than others, so we're thinking of adding matinees to tone down the scary bits even more for really little kids."
FAST FACT: John C. Reilly says the first thing he considers when taking on a new character is the person's shoes. "That's the way a person is connected to the earth. Shoes can dictate your feelings," he once told Hello Magazine.
A devoted family man, Reilly has been married to his wife, independent-film producer Alison Dickey, since 1992. The couple has two children.
He grew up in a larger family in Chicago, the fifth of six children born to the owner of an industrial linen supply company business, who was also named John.
He first took the stage at eight years old, displaying a natural talent that led him to train at the Goodman School of Drama before becoming a member of the Steppenwolf Theatre, one of America's most acclaimed dramatic institutions. Throughout his lengthy career, he has relied on his Catholic upbringing in determining what kinds of roles he will play.
"I was raised Catholic and confirmed, and it gave me a lot growing up, including a reason to be a good person," he said. "I'm a big fan of Pope Francis, who's doing very Christ-like work on the issues we're dealing with now. As a kid, I was an optimist and still am. I felt as a kid that this is a group of people coming together because they want to make the world better, love each other, shake hands, be together and not feel so lonely in the world. That's a noble thing.
"How I was brought up definitely informs my choices, because it affected my ethical consciousness and the things that I choose to do," he concluded. "I do feel there's a mission in my work to try and illuminate the human experience. I do try to achieve things that I really believe in. That's not to say I don't play dark characters or people who are morally challenged, but I try to find work that's a good place to live for six months. I've been offered things so dark and to live with that character in my mind and spirit and I wouldn't want to. I try to shine a light."