Industry News
Joe Rogan: Chappelle Is 'One of the Nicest People I've Ever Met'
Podcast giant defends embattled comic, says we can't equate jokes with feelings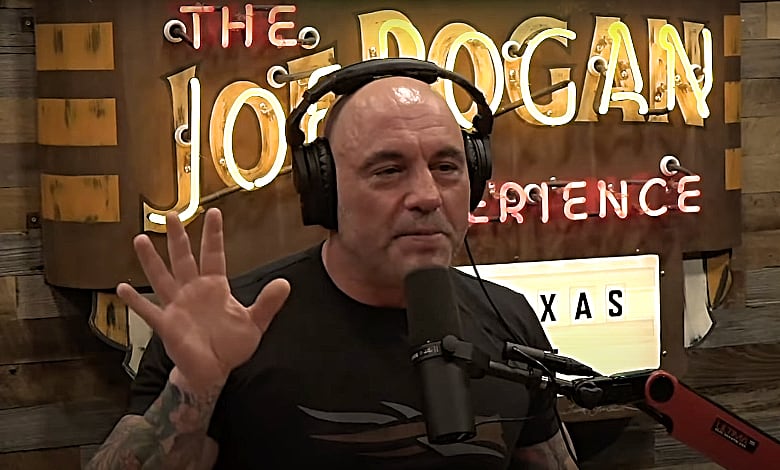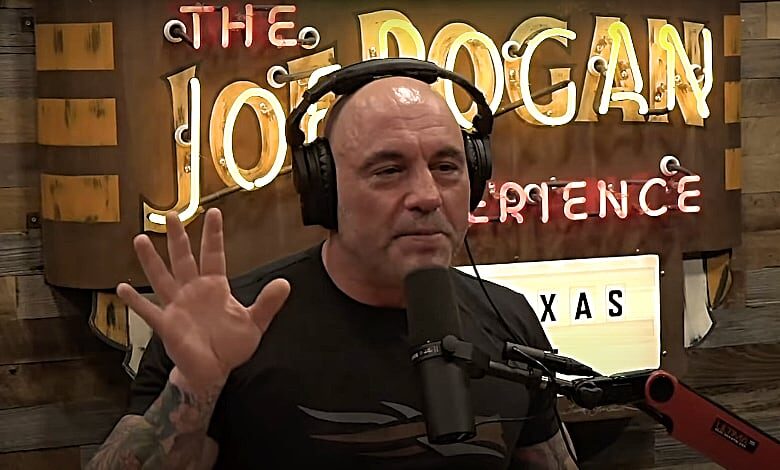 Dave Chappelle hasn't said much publicly about the controversy surrounding his new Netflix special, "The Closer."
The comedy legend did check in with Joe Rogan, though.
Rogan shared a bit of Chappelle's mindset at the moment, and much more, during his new chat with political provocateur Michael Malice.
Joe on the Outrage Around Dave Chappelle's New Special
Rogan says his fellow comedian is "riding out the storm" following jokes told on his Netflix special, "The Closer," that select voices claim are transphobic. The media has helped stoke the narrative surrounding the special, and a walkout of some Netflix employees is planned to protest the special's jokes.
Rogan has his friend's back, unconditionally.
"It's fun. It's just making jokes. It doesn't mean hate," Rogan said, adding some in western culture actively seek out "enemies" where none actually exist.
"If people that really hated you, and they were the enemy, then people who just joked about stuff wouldn't be the enemy," he said.
Jokes and feelings are two very different things, he added.
Critics have slammed "The Closer," but social media users and audiences alike have sung its praises.
Dave Chappelle: The Closer | Netflix Special | Main Promo feat. Morgan Freeman
Malice offered up a theory for the current outrage cycle.
"I think they're trying to put different individuals or groups on a pedestal, and try to make them sacred. When someone comes along [like Chappelle] and knocks them off that pedestal, all of a sudden you're trying to undo what I'm trying to do, to make them holy. Now, you are my enemy because your agenda is the opposite of mine," Malice said.
"You're right, though. 100 percent," Rogan replied.
"The idea that no fun can be had about any of this is crazy…the idea is that all fun is done maliciously and out of hate [is crazy, too]," Rogan said. "There's fun in making fun of each other, and we have to accept that … we gotta be able to joke around about each other."
View this post on Instagram
Rogan frequently tours with Chappelle, allowing him to see another side of the Mark Twain Prize winner.
"He's a lovely person. He's one of the nicest people I've ever met in my life. He loves everybody. He's not a hateful soul … he's just a guy who loves this art form called stand-up comedy."
"Dave Chappelle doesn't hate anyone or anything," he continued. "His jokes are just that … jokes. Whether you agree with him or not … it is in no way transphobic. It's not."
Malice shared more context for those trying to "cancel" Chappelle.
"If I'm some rando journalist, and I take down Dave Chappelle or Joe Rogan or somebody else, this elevates my status and my rank," Malice said.
Rogan mentioned something else about the current imbroglio, a factor overlooked by most press outlets.
"He's clearly the most popular comedian on planet earth, he's number one… one of the greatest comedians who ever lived. Obviously a lot of people f***ing like him … what [his critics] want is for people to not have access to him."
Malice, an avowed anarchist, sees a bigger picture at work. He said powerful forces would rather consumers skip Mom and Pop shops and buy at Amazon or Walmart. There's a similar effort in play with ChappelleGate.
"They're trying to have everyone only consume media through pre approved sources .. outlets they can control," Malice said.