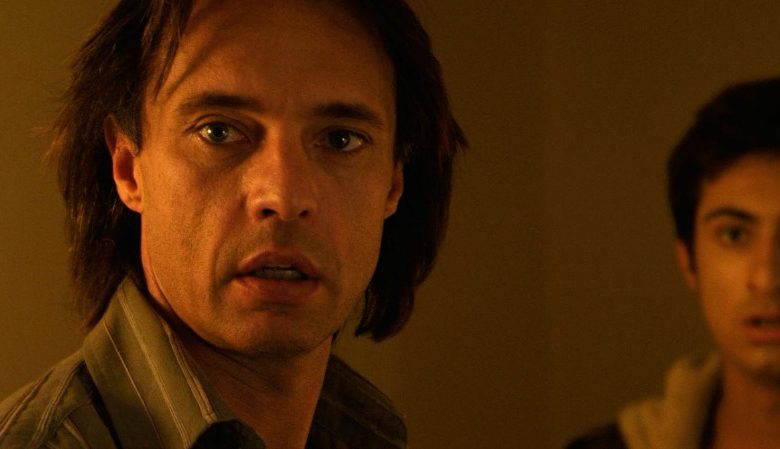 "In these economic times everybody is looking to stoke their fires, whatever embers are left in their burned-out camp fire," Wilder says.
"How do I reinvent myself? I still wanna do what I do … to put myself back in the game," the actor adds.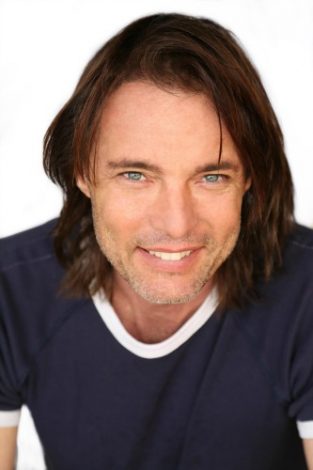 Wilder started reinventing his own creative self as early as 14 when he was performing before Parisian street crowds. Now, he's starring in a sly indie film about a screenwriter penning his own comeback.
It isn't the only news Wilder is making these days.
Next month's Garden State Film Festival will honor Wilder with its Independent Spirit Award for his eclectic career. Last year's recipient, Laura Dern, is up for a Best Supporting Actress Oscar this weekend for "Wild."
"3 Holes and a Smoking Gun" hits major VOD services starting March 20, with a limited theatrical release the following weekend. Consider "3 Holes" the dark cousin to "The Rewrite," the Hugh Grant rom-com released earlier this month.
Wilder plays a struggling screenwriter who discovers an exceptional script written by one of his students. What follows touches on the creative process, jealousy and more sinister forces.
THREE HOLES, TWO BRADS, AND A SMOKING GUN Movie Trailer
Wilder says he knows a screenwriter whose life shares similarities to his "3 Holes" character. Said screenwriter also "self-destructed," Wilder recalls, before attempting a comeback filled with the kind of details that might not pass the smell test on screen.
"Sometimes life is more outrageous than art," he says. "If you wrote it as a script you wouldn't believe it. That gave me artistic permission. I can go there … I witnessed it in real life."
Early in Wilder's career he landed a part in the Broadway hit "Sugar Babies." He followed that up with a meaty role in "Cracked Up," an ABC Circle Theater presentation co-starring Ed Asner. He later found gigs on shows like "Models, Inc.," "Melrose Place" and "Equal Justice." Perhaps his biggest role came with the 1988 film "Murder One."
Today, Wilder does more than bring intriguing characters to life. He's an accomplished, albeit untrained, artist who works in visual art, architecture and design.
The Modern Villas Showreel 2014
His architectural achievements in his Hollywood Hills neighborhood became an unofficial artist's retreat. He bounces from screen work to canvases, sculptures and interior design.
"I really like being tactile," he says, which offers him a different challenge compared to his screen work. "Acting is reading, absorbing,  thinking, putting it into motion which becomes tactile, but a lot of it is cerebral. Building with your hands … it either works or it doesn't work."
Wilder seems a natural for today's social media age, when an artist can create something and share it instantly with the world. Not so fast. He spent years performing before live audiences and craves the eye contact those gigs entail.
"It's an invisible audience social media has created," he says.