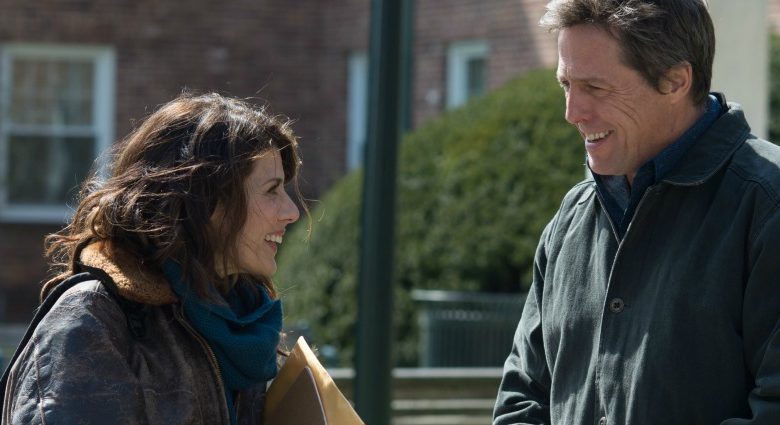 "The Rewrite" casts Hugh Grant as Keith Michaels, a flailing screenwriter who takes a teaching gig at a northeastern college. It's an appropriate setting for a personal rebirth complete with a plucky love interest.
Once upon a time that formula was the start of a feature film, not its key selling points. Now, with the rom-com genre buried by gimmicks, farcical sex and surreal plot devices, "The Rewrite" could be confused for a genre rebirth.
THE REWRITE Official Trailer
Hugh Grant stars as a screenwriter coasting on his long-expired fame. His agent can't find him a gig, so he lunges at the chance to teach screenplay writing at Binghampton University in upstate New York.
His heart isn't in it, so he hand-picks beautiful co-eds for a class he has little intention of, you know, actually teaching.
Complications quickly pile up like a winter snow drift. He starts sleeping with a student who ends up in his class. He enrages the university's all-star professor, a Jane Austen devotee played by Allison Janney. And he bumps heads with the school's oldest student, a single mother played by professionally spunky Marisa Tomei.
Guess who turns Keith's head? Got it?
How about the conflict in the third act? Any clues?
"The Rewrite" is achingly familiar even by the genre's standards. Even the film's jokes get recycled despite the best efforts of a game cast include "Whiplash" standout J.K. Simmons. He's cast as the school's sensitive dean, a man whose lower lip trembles at the thought of his darling wife and kids.
Grant is so comfortable in his character's skin that we don't care that Keith is a jerk. We want him to write his own comeback story, especially if it involves Tomei in any capacity.
Give this to "The Rewrite." It takes chutzpah to make a movie about the art of screenwriting and serve up such a hackneyed story in the process..Yet the dialogue occasionally crackles,and Grant delivers every line as if he'd been practicing it for weeks to nail the precise inflection.
Tomei, granted the cheery role she could wake up from a dead sleep and nail, is as good as expected. You just wish her role wasn't so … unsurprising
There's a scene early on that flashes real potential. Grant goes to a cocktail party where his politically incorrect observations shock his new colleagues. Could this be the overdue takedown of academia? Nope, the theme is quickly jettisoned for more familiar tropes.
"The Rewrite" tries the old "Doc Hollywood" move of showing the very best of small town America. The result? We see the city's quaint carousel and rib shack, and that's more or less it.
The movie's big theme, that teachers actually change lives, is the equivalent of that "hang in there" kitty cat poster. Still, "The Rewrite" gets close enough to rom-com goodness to merit a viewing, especially with someone you love.
DID YOU KNOW: Hugh Grant has worked with 'The Rewrite' director Marc Lawrence four times now – 'Two Weeks Notice,' 'Music & Lyrics,' 'Did You Hear About the Morgans?' and now 'The Rewrite.'