Industry News
Opinion
'J6' Is Hollywood's Attempt to Stop Trump 2.0
Billy Ray and 'Vice' director Adam McKay team for Jan. 6 political thriller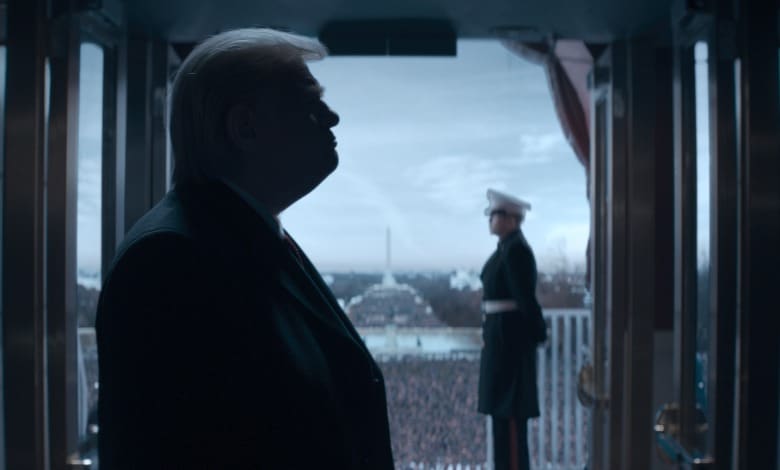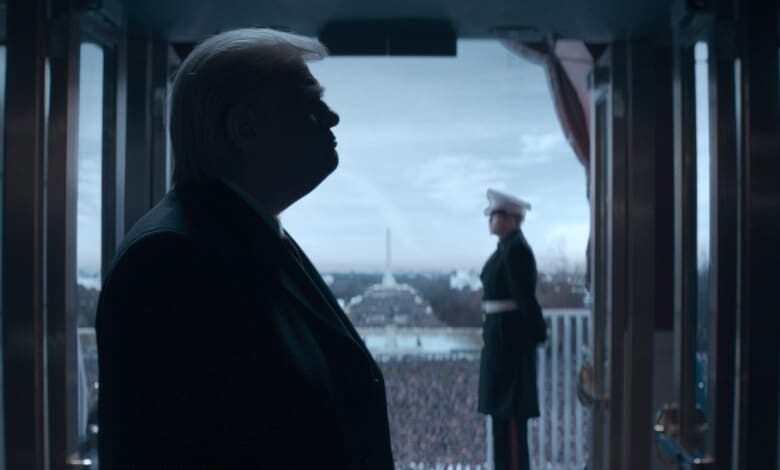 Writer/director Billy Ray should be hanging his head in shame following "The Comey Rule."
Ray's two-part Showtime series chronicled the FBI's attempt to bring down President Donald Trump for colluding with Russia to win the 2016 election.
We now know the FBI behaved oh, so badly, falling for a fraudulent dossier and betraying itself to frame a sitting president.
Yet "The Comey Rule" pretended as if the FBI investigation, and its stoic leader, had all the goods on Trump.
The Comey Rule (2020) Official Trailer | SHOWTIME Limited Series
Instead, Ray is prepping a new project with all the earmarks of another Hollywood hit piece … on steroids.
Ray will direct and pen "J6," a film recalling the Jan. 6 2021 riot inside the U.S. Capitol. Ray, a gifted director and screenwriter ("Captain Phillips," "Breach," "Richard Jewell") has leaned into his hard partisan ways of late.
He made that clear while fighting Showtime to debut "The Comey Rule" before the 2020 presidential election. Here's part of a very open letter to his cast and crew he shared about the battle over its release date.
I know what a disappointment this is to you. It is for me too – because while I've made movies about my country before, this was the first time I ever made a movie for my country. We all were hoping to get this story in front of the American people months before the coming election. And that was a reasonable expectation considering that we'd been given a mandate by the network to do whatever was necessary to deliver by May 15.
Ray has some revealing help with the new film. Progressive propagandist Adam McKay will produce the project.
Those names alone offer all you need to know about the film's intentions – to prevent Donald Trump from securing a second term in office and double down on the media's false framing over the riots.
RELATED: 'Comey Rule' Star Decries Systemic Racism, Ignores Racist Attack on Elder
Imagine a biopic of Hillary Clinton produced by Dinesh D'Souza and Tucker Carlson. Chances are the finished product might bear some considerable bias, no?
Would Ray and McKay tag team on a project that focused on the truth, not political point scoring? If so, it would mark a first for both artists.
McKay left his apolitical comedy career behind ("Anchorman," "Step Brothers") to direct progressive satires targeting Climate Change ("Don't Look Up"), capitalism ("The Big Short") and Vice President Dick Cheney and the GOP in toto ("Vice").
Vice Trailer #1 (2018) | Movieclips Trailers
That's on top of related projects like "We The Econony."
His career arc couldn't be more obvious.
Should we judge a film before it reaches theaters? Of course not. "J6" may end up being smart, compelling and awards worthy no matter what your ideological makeup might be. You don't have to agree with director Oliver Stone's conspiracy-laden "JFK" to cheer its artistry.
If Ray wanted to assuage fears "J6" isn't exactly what it appears to be, though, why bring McKay aboard? He might literally be the last creative partner to choose if bipartisanship, and accuracy, were top of mind.
There's nothing wrong with two filmmakers teaming on a story ripped from the headlines. No one should stop them from doing so, and if the studio behind "J6" thinks it's a worthy investment, so be it.
Hint: They may regret it, but it's their cash.
We still know how this will all play out in the culture, long before the cameras start rolling.
The first step? Reporters will breathlessly report every new development in the project, giving it a steady stream of free publicity.
Cast updates
Release date reveal
First photographs and trailer for the film
Interviews tied to the project will be fawning and uncritical. The inconvenient facts behind the riot – no police officers died that day, a female U.S. veteran was shot and killed without a sufficient investigation, no protester fired any weapons against Capitol police – won't come up in those conversations.
Film reviewers will be predisposed to cheer on a film playing up the events of that chaotic day. The words "insurrection" will appear in both the film and the media coverage, incessantly so.
Even if the movie earns tepid reviews it still will snag some serious award season love.
Just like "Don't Look Up," which already nabbed multiple Golden Globe and Critics Choice Awards nominations and will likely get some Oscar consideration come Feb. 8.
"The Comey Rule" wasn't the awards darling some expected. It only picked up two Golden Globe nominations. Still, the media greeted the film like it accurately depicted the Russia collusion story, ignoring the wave of facts that shredded it – delivered from both the Left and Right.
Liberal journalist Matt Taibbi's reportage on the Russian collusion hoax remains an essential read.
This is why @mtaibbi called Russiagate "this generation's WMD." Obviously, the impact of the invasion of Iraq is worse (so far) than what has happened as a result of ratcheting up US/Russia tensions. But the CIA/media malfeasance is as bad if not worse:https://t.co/TcKXxPwCgQ

— Glenn Greenwald (@ggreenwald) January 20, 2022
Expect the same media reaction for "J6," an uncritical wave of press accounts examining the film from every possible angle … save the truth.
Here's a taste of what's to come.
The far-Left Deadline described the Capitol riots as being, "considered the worst domestic attack on democracy since the Civil War." By whom? CNN's Jim Acosta?
Entertainment Weekly played up a quote by one member of the film's creative team, saying it will be a "journalistic approach" to the material.
Sure.
Remember what Andrew Breitbart famously said – "politics is downstream of culture," and everything connected with "J6" will all makes sense.