Industry News
Opinion
Entertainment Reporters Rage Against Max's 'Harry Potter' Series
Platform craves dollar signs, ignores J.K. Rowling's howling media critics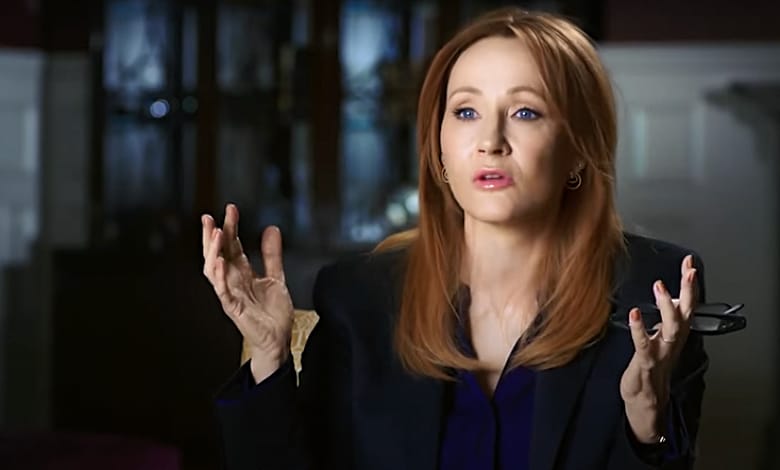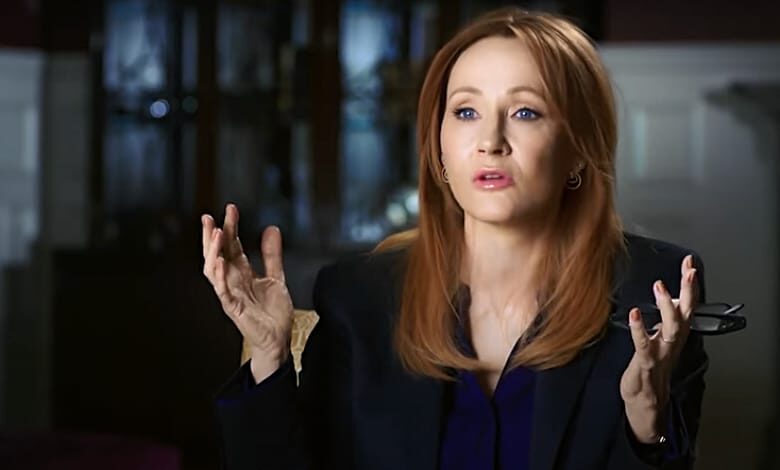 Any project tied to British author J.K. Rowling inspires fury from a small but vocal minority.
We saw that anew with "Hogwarts Academy," the video game sensation spawned from Rowling's Harry Potter universe. Boycotts greeted the video game's arrival, even though Rowling had no direct involvement with the title.
That fury is magnified by select press outlets, eager to weaponize Rowling critics at every turn.
Why?
Rowling doesn't adhere to the trans activists' playbook. For that, she's been canceled as much as any public figure in recent memory.
Ralph Fiennes doubles down on his defense of Harry Potter author JK Rowling.

"The verbal abuse directed at her is disgusting, it's appalling."https://t.co/c3gLFSBmeb pic.twitter.com/JKSlqZzqHd

— Screen Rant (@screenrant) October 25, 2022
Mainstream media reporters are almost uniformly progressive and use their pulpits to promote their pet causes.
Yet Rowling refuses to apologize for her views, holding her ground whereas other powerful figures bowed to the mob. More interesting? Major corporations remain eager to profit off her Potter franchise.
The latest example?
The newly christened Max platform, formerly HBO Max, made its upcoming "Harry Potter" series official. Rowling will serve as an executive producer on the show, expanding on her seven-book series with new actors inhabiting her fantasy realm.
Warner Bros. Discovery's official statement on the matter, anticipating yet another wave of hatred aimed at Rowling, offers a muddled defense of its actions.
"J.K. is an executive producer, and her insights will be helpful," explained Casey Bloys, chairman and CEO, HBO & Max Content. "We are in the Harry Potter business. The TV show is new and exciting, but we've been in the Harry Potter business for 20 years; this isn't a new decision. We're comfortable being in the Potter business. J.K. is a very online conversation … It's very nuanced and complicated and not something we're going to get into. Our priority is what's onscreen. The Harry Potter story is incredibly affirmative and positive about love and acceptance, and that's our priority, what's on the screen."
The shorter version? We're in an economic bind, and a "Harry Potter" series could make millions.
What's fascinating about The Hollywood Reporter's coverage of the news is the reaction from supposedly neutral journalists.
Vulture critic Kathryn VanArendonk wrote, "This faithful adaptation of harry potter, announced with absolutely bulls*** craven disdain for rowling's political impact, is bad."
Reporter Sean T. Collins wrote, "If you interview an actor or filmmaker or executive involved with the Harry Potter tv show and don't lead with a question about JK Rowling leading a hate group you're done, over, out of the art club."
Out magazine tweeted: "We don't want any new Harry Potter content if noted transphobe J.K. Rowling is involved."
Plus…
Anyone involved creatively is going to end up in such a bind. No way they'll be allowed to re-interpret—not when the brand is so recognizable it's pasted all over theme parks—which'll set everyone up for failure. Like a Disney live action remake of an already live action thing. https://t.co/X2lKOJhYQS

— Siddhant Adlakha (@SiddhantAdlakha) April 12, 2023
Other entertainment sites hammered the move. Here's MovieWeb.com.
Following the box office disappointment of the Fantastic Beasts films, controversial comments from author J.K. Rowling, and a cultural re-evaluation, the news of a Harry Potter series that recreates the books sounds unnecessary at best and terrible at worst.
The site's funniest critique?
J.K. Rowling's Involvement Dashes Any Chance of Creativity
Rowling created the sprawling, fantastical realm that inspired countless children to become avid readers. Yes, she's a real anchor on storytelling.
The extreme-Left Daily Beast describes the backlash as "huge" based on … we're not sure what, exactly.
No One Wants Max's Harry Potter TV Series From J.K. Rowling
Yes, Warner Bros. Discovery agreed to a massive, 10-year commitment because no one wants to see anything Potter-related.
THR laments that the micro-minority of outraged souls won't hurt the show's reception. The far-Left site notes how "Hogwarts Legacy" endured boycott threats but sold a whopping 12 million units in just two weeks.
Yes, the "Potter" cinematic extension "Fantastic Beasts" collapsed under its own weight, but THR acknowledges that had more to do with the lousy product than any Rowling backlash.
The Max series marks a significant win for free expression in the culture wars, no matter what the entertainment press says.