Industry News
Iraq War 2? Hollywood Revisits Bush-Era Attacks in 2019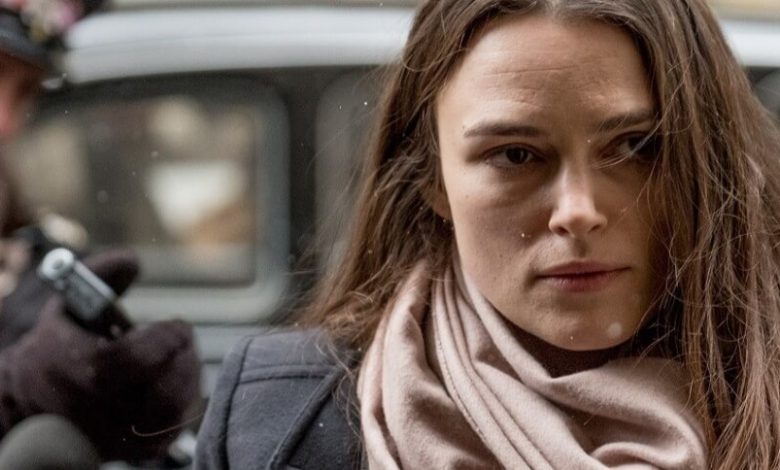 Hollywood can be as fast as the Road Runner when it wants to be.
If a movie has a boffo box office opening, the studio behind it might greenlight a sequel before the weekend ends.
The industry doesn't always move so swiftly. Take the crush of anti-Bush, anti-Iraq War movies Hollywood churned out during the 2000s. It took bomb after bomb after bomb for studios to say, "Hey, maybe audiences aren't interested in these films."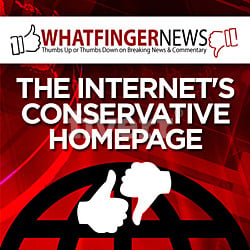 The industry got the message, but slowly.
Now, more than a decade after duds like "Lions for Lambs," "Rendition" and "In the Valley of Elah" graced theaters, Hollywood may be at it again.
Two new films are heading our way this fall. Each feels like it could have been produced during the 2000s, a time when Hollywood threw all its weight behind toppling Team Bush.
The new films aren't set directly on the battlefield, though. They're still intricately linked to the Bush administration's War on Terror policies.
The first out of the gate is "Official Secrets," directed by "Rendition's" Gavin Hood. The drama opens in select theaters next month.
Here's the official synopsis:
She risked everything to stop an unjust war. Her government called her a traitor. Based on world-shaking true events, Official Secrets tells the gripping story of Katharine Gun (Keira Knightley), a British intelligence specialist whose job involves routine handling of classified information. One day in 2003, in the lead up to the Iraq War, Gun receives a memo from the NSA with a shocking directive: the United States is enlisting Britain's help in collecting compromising information on United Nations Security Council members in order to blackmail them into voting in favor of an invasion of Iraq. Unable to stand by and watch the world be rushed into an illegal war, Gun makes the gut-wrenching decision to defy her government and leak the memo to the press. So begins an explosive chain of events that will ignite an international firestorm, expose a vast political conspiracy, and put Gun and her family directly in harm's way.
Official Secrets ft. Keira Knightley, Ralph Fiennes, Matt Smith - Official Trailer I HD I IFC Films
There's a few ideologically-loaded terms in that description, from "unjust" to "illegal."
The second film, coming in November, stars Adam Driver as a man delving into enhanced interrogation tactics of Bush's War on Terror.
"The Report," co-starring Annette Bening as Sen. Dianne Feinstein, earned glowing reviews from its festival run earlier this year.
The Report - Teaser Trailer
Here's the far-left Variety's review:
It's the sort of movie that Hollywood once made and now, for the most part, comes up with only rarely; maybe now we have to go to Sundance to see it.
Does either film stand a chance at the U.S. box office? It's unlikely. Indie films struggle as is, and these hardly seem like cinematic catnip, glowing reviews notwithstanding. The American public didn't care to see the latest headlines play out on movie screens a decade ago.
Will today's audiences, obsessed with 24/7 Trump updates, even notice them?
It doesn't help that Amazon, which backs "The Report," is having a devil of a time drawing a crowd at theaters. The studio's recent misses include "Late Night," "Beautiful Boy" and "Wonder Wheel."
Podcaster Andrew Klavan noted this week a message movie's box office results are secondary. Hollywood wants to shape the culture as much as its own coffers. So, if its message movies bomb they'll live on for years, even decades, on cable and streaming services.
And, for many, that's where said message will slowly sink in.
Those looking for a more uplifting tale tied to the 9/11 attacks can check out a new documentary out for a very limited time next month.
You Are Here: A Come From Away Story - In Theatres September 11th, 2019
Here's the official description for "You Are Here: A Come From Away Story."
The film tells what happened when 38 planes carrying 6,500 individuals were ordered to land in Gander, Newfoundland, the eastern-most point of North America. Weaving in historical footage and personal interviews with passengers and Gander residents, the film shows the hospitality of this tiny town. It ultimately restores hope in humanity — showing the generosity and kindness of a town that opened its arms to those who were scared, abandoned and cut off from their loved ones. The true story is the inspiration behind the hit Broadway musical, Come From Away.
"You Are Here" will be shown for one night only Sept. 11 via Fathom Events.