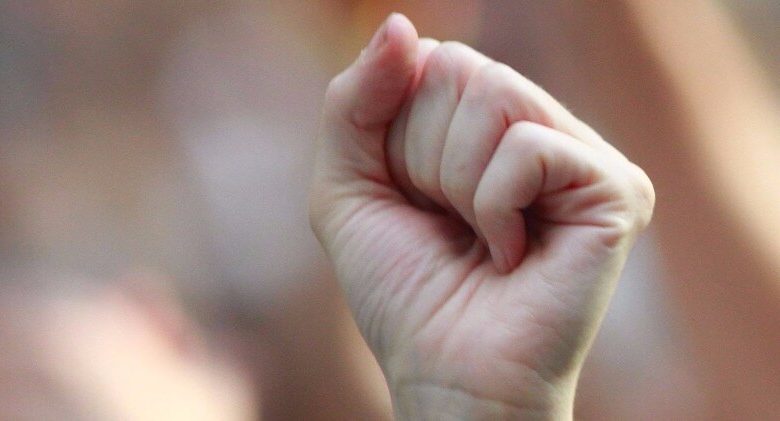 Hollywood in Toto needs you. All of you.
"You" doesn't just mean right-of-center readers. Conservatives remain our proverbial bread and butter, and the site is laser focused on their needs. The vast majority of entertainment sites lean decidedly to the left.
That's why HiT matters.
We're also hoping HiT entertains a general audience, even liberals hungry for fair and honest debate. This site isn't interested in name calling or scoring cheap points. That's why HiT has its fair share of liberal readers.
Running a full-time web site isn't easy, though. It's even harder when you're doing it independently. HiT doesn't receive any outside funding of any kind. This is pure, grass roots reportage. Keeping it that way takes hard work, dedication and a wee bit of help from our faithful readers.
So, how can you give HiT a hand?
Shop at Amazon, HiT Style
It's the best way to support HiT without burning any calories. If you follow an Amazon link on HiT, like this…
… and buy anything from the world's largest online retailer a portion of the proceeds goes to HiT.
That's it. Nothing else is required.
So, if you're about to do some Amazon shopping just go to HiT's home page. You'll see an Amazon ad on the right side of the page. Click it, and you're at Amazon.com. Just shop from there and you'll help keep this site humming.
Share and Share Some More
Exhausted by entertainment outlets promoting left-leaning narratives about Hollywood? What about reporters eager to shame conservative stars while giving liberal talent a pass?
Share a HiT story.
This site offers a row of easy-to-find social share buttons on each article. One click and you're on the front lines with me, part of the larger effort to counter the media narratives.
Like Us … You Really Like Us
Surf on over to the Hollywood in Toto Facebook page and click on the ye olde 'LIKE' button. You'll help the site's reach and get access to compelling Hollywood stories from this site and across the web. You'll also see just-released trailers and other insider information before other sites post it.
'Rage' Against PC Restrictions
Check out HiT's debut ebook, "Rage Against the PC Machine," and support the site AND the fight against free speech restrictions. It's a necessary tonic against stars who quickly cower before PC attacks.
Tell a Friend
Word of mouth isn't dead in our social media age. It's on steroids and makes ol' Hans and Franz look puny.
That's why it matters to let others know about HiT online and off. Tell a friend, a neighbor or a complete stranger (who happens to love TV and movies). And, of course, let editor Christian Toto know what you want to read more about on the site (and less, too!) Contact HiT via christian (at) hollywoodintoto.com.
We can't thank you enough!
Photo by pabak sarkar on Foter.com / CC BY