Reviews
'I Still Believe' Soars Beyond Faith-Based Audiences
This true romance packs plenty of spiritual punch, plus a radiant lead performance.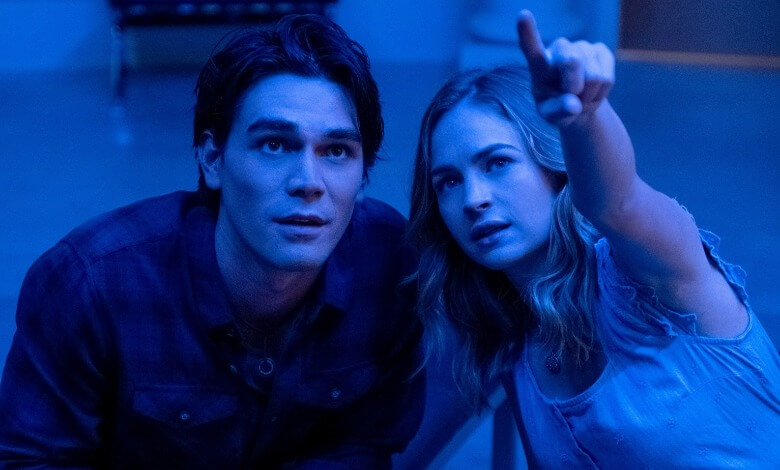 Britt Robertson is the Meg Ryan of our age, only Hollywood isn't so keen on rom-coms anymore.
She's trying all the same, a one-woman romance generator with films like "The Longest Ride," "The Space Between Us" and "The First Time" decorating her IMDB page.
She gets her richest romance to date with "I Still Believe," a faith-friendly yarn eager to crush our tear ducts. The fact-based tale demands all of her attention, and even in throwaway moments she's positively Ryan-esque.
So, too, is the film, the latest sign the Erwin brothers know how to reach across the spiritual aisle … if movie goers will let them.
I Still Believe Trailer #2 (2020) | Movieclips Indie
"Riverdale's" KJ Apa stars as Jeremy Camp, an aspiring singer starting his first year at a Christian college. He's handsome, kind and a bit cocksure. He's also wildly unprepared when love at first sight knocks him cold.
Robertson's Melissa, a fellow student with a penchant for dreamy guitarists, feels it, too. It's something the star radiates in small but elegant measures. Only it's … complicated.
Who saw that coming?
Said complication is the film's weakest element. She's already bonding with a rising singer named Jean Luc (Nathan Parsons), but the film isn't willing to share more about their relationship.
It feels like a dodge.
Love will find a way, though, but a bigger challenge awaits this couple, something all the prayers in the world might not conquer.
The Erwin brothers make movies for Christian audiences, but their sermons are growing in strength and cinematic heft. "I Still Believe" is gorgeous at times, with the duo's camera gliding over a narrative built for mass appeal.
Faith matters here, of course. It's jarring to watch our leads casually share their love of God only because most movies dodge the subject. This isn't a film waving the Bible at audiences, though, or demanding we go to Church this Sunday.
The Erwins understand Christ is in the true story's DNA, but they won't allow it to overwhelm the story's dramatic beats.
FAST FACT: The Erwin brothers, Andrew and Jon, previously directed faith-based movies like "Woodlawn," "I Can Only Imagine," "Mom's Night Out" and "October Baby."
It helps that Gary Sinise co-stars as Jeremy's father, a man whose own faith journey hit plenty of bumps, too. Their father-son moments are dutifully heart tugging but more grounded than earlier faith films. So, too, are sequences where Melissa grapples with her declining health.
There's blood, and pain, and the kind of grit often pushed out of frame in Christian cinema. You need to see that here, and it's tackled in ways that aren't exploitative or cruel.
The musical sequences, from Jeremy jotting down new lyrics to full-blown concerts, connect the film to its source material. Just Google "Jeremy Camp" once the film wraps and savor the connections.
"I Still Believe" asks a nagging, familiar question – why would a kind God bring us so much pain? The film's answers will resonate strongest with audiences already open to God. That element may push some viewers away, but it's impossible to deny the love between these two young souls.
Nothing matters more in a big-screen romance, faith-friendly or not.
HiT or Miss: "I Still Believe" gently preaches to a growing choir thanks in large part to its winsome lead actress.