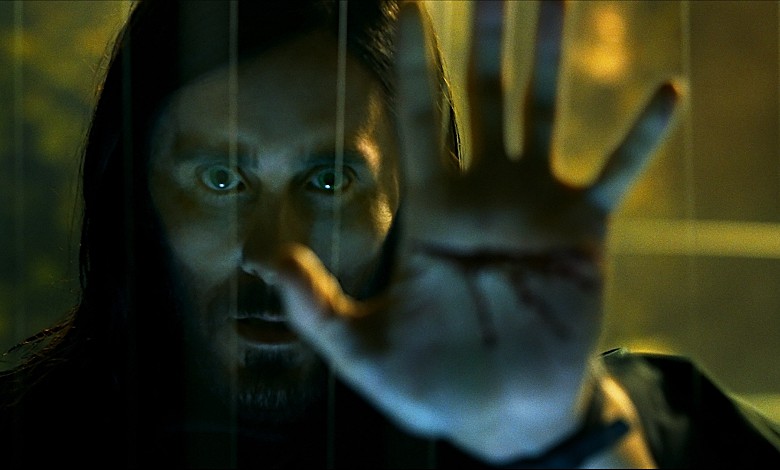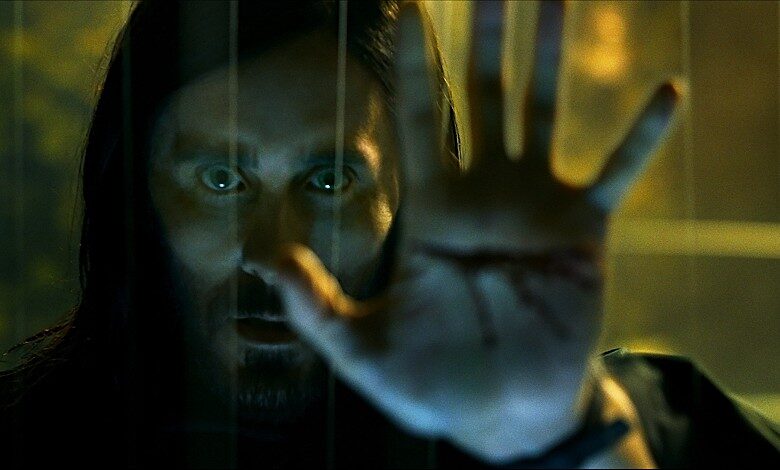 "Morbius" and the "Venom" franchise have something in common, and it's far from flattering.
Both Sony properties would be better received in the '90s, long before the MCU revolution supercharged expectations for comic book fare.
"Morbius" has an advantage over its studio peer.
The anti-hero caper doesn't wallow in the cheap yuks of that Eddie Brock/Symbiote bromance. That's the best that can be said for "Morbius," though. It's poorly realized and misses the source material's ripe potential.
MORBIUS - Official Trailer (HD)
Jared Leto lends his considerable talents to the tale of Dr. Michael Morbius, first introduced in 1971 via the "Amazing Spider-Man" no. 101. The good doctor suffers from an incurable illness that leaves him reliant on walking canes.
Unbowed, Dr. Morbius discovers a way to bring vitality to his limbs but at a sizable cost. His work with vampire bats supercharges his body, but it leaves him with a hankering for blood.
Can he fend off his new, horrific impulses? What about his life-long friend, Loxias Crown (Matt Smith), who shares his condition but will do anything to rid himself of it?
And we mean anything.
"I don't really think about that stuff," Leto says. "I just stay in my lane and I listen to that voice inside." https://t.co/O85aMO1Ta8

— USA TODAY (@USATODAY) March 22, 2022
"Morbius" is like a rough treatment that accidentally made its way to the big screen. So much of the story begs for more insight, development or explanation. The film wraps in a neat 104 minutes, but it doesn't have the snappy pace of the best superhero yarns.
In fact, it's sluggish at times, even though we demand more meat on its storytelling bones.
A better than expected score by Jon Ekstrand starts the story on the right foot, and a creepy prologue ties Dr. Morbius to his vampiric obsession. It's a slow, steady slide downhill from there, although a flashback to the key characters' younger days delivers some critical background.
Still, a kindly doctor given a vampire's curse offers all the drama a story like this could want, and "Morbius" darn near ignores it all. Even the reliable Jared Harris, playing the doctor who tended to Michael and Loxias as children, can't make an impression.
View this post on Instagram
Director Daniel Espinosa ("Safe House," "Life") doesn't invest the film with the horror elements hinted at in the trailer. His approach is straightforward, professional and devoid of personality. His fight sequences get bogged down by CGI overload and a weird obsession with "Matrix"-like effects.
They're still better than the CGI-palooza seen in the "Venom" saga.
Michael Keaton makes a curious entrance late in the film, but it's so poorly connected to the storyline it feels like he was airlifted in at the very last minute. It's an obvious attempt to expand Sony's MCU-like universe.
One MCU trait not seen here? The franchise's ability to connect so many plots and characters in a seamless fashion.
RELATED: 'Black Widow' – That MCU Magic Is Gone
The "Morbius" supporting players don't add much to the experience. Al Madrigal and Tyrese Gibson flash some personality as cops investigating deaths tied to vampirism, but they're not integrated into Dr. Morbius' fate as much as they should be.
We may one day get an extended "Morbius" cut that would help explain some of the disjointed storytelling throughout the film. This feels like an editor hacked away until it resembled its current, ungainly form.
This slimmed-down model does Leto and co. few favors.
HiT or Miss: "Morbius" suggests a stirring Marvel anti-hero, but it's too scattered and thin to register in our superhero age.