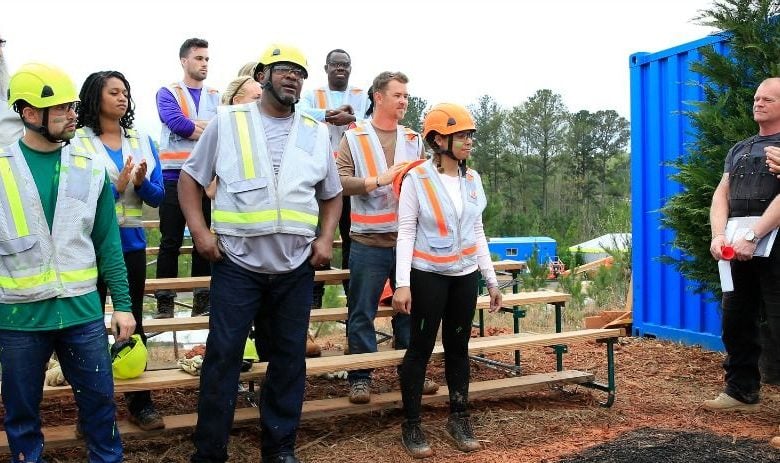 "Empire." "The Bachelor." "2 Broke Girls." "Family Guy."
Enter Tim Tebow, the former (and future?) NFL quarterback synonymous with Christian piety.
Tebow is the host of the revamped Fox series "Home Free." The show's second season bows at 9 pm EST June 16. It meshes perfectly with the athlete's spirit.
Help others. Inspire. And do it all with an irony-free grin.
And yes, it's the kind of program you won't have to mute or pause when the young ones enter the living room.
"I think it is a good time, when so many shows, they might be entertaining, but there's not many family shows that families can watch together, that are entertaining and uplifting," Tebow says during a recent phone press conference to promote the show. "I think that's what this show brings together."
HomeFree201-0616-Clip2_1_mp4_fox_flash_low from Christian Toto on Vimeo.
"Home Free" finds Tebow and co-host and professional contractor Mile Holmes teaming with everyday Americans who want to help the heroes in their lives. Parents. Soldiers. Selfless souls who did good and deserve a little decency in return.
That sacrifice is rewarded each week.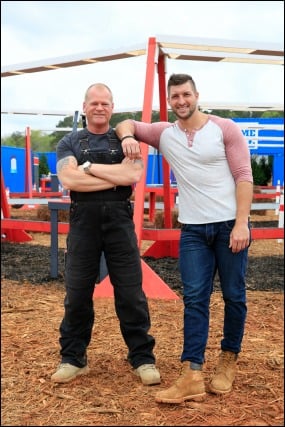 Eleven contestants participants enter a series of building competitions for the right to win their personal hero a dream house.
The catch?
They don't know all 11 heroes selected will get their own dream house, not just the one connected to the finalist.
"So, everybody walks away a winner," Tebow says.
The hero angle held special appeal to Tebow, a former quarterback with the Denver Broncos and New York Jets.
"It's because the heroes have done so much to sacrifice to get the contestants where they're at, and now it's the contestant's chance to really make a dream come true for these heroes," he says. "And then you really get to understand the stories of sacrifice, whether it's Nick, who was the war hero in Afghanistan, who's competing for the man that picked him up on the battlefield and saved his life and brought him to safety.
Or the contestant that we had that was competing for a young lady who does random acts of kindness all the time, and donated her kidney to save his father's life when he was going through dialysis."
TIM TEBOW FOR CHRISTIAN OUTLETS h264
Tebow, through his public appearances and work with The Tim Tebow Foundation, gives charity a fresh spin. That matters in a culture overrun with cynicism over routine acts of kindness.
"I think, more than anything, I'd want [viewers] to take away that it can be cool to be able to love and sacrifice for other people and give for other people. And I just believe that it's more blessed to give than to receive.  I think that's something that this show really—I think that's something that it really shows every single week in this show."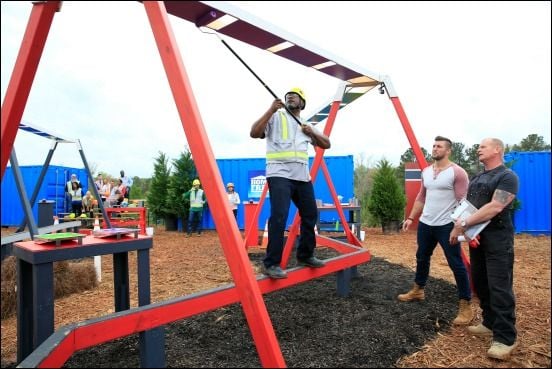 Does that mean we've seen the last of Tebow on the football field? The Heisman Trophy winner is no politician, but he handled persistent questions about his gridiron future with grace and savvy.
"If God opens the right door, then you walk down it.  If he doesn't, then you just continue to find the right path that he has for you," he says.
For now, he's learning a thing or two about housing construction while reinforcing a brand sorely needed in pop culture.