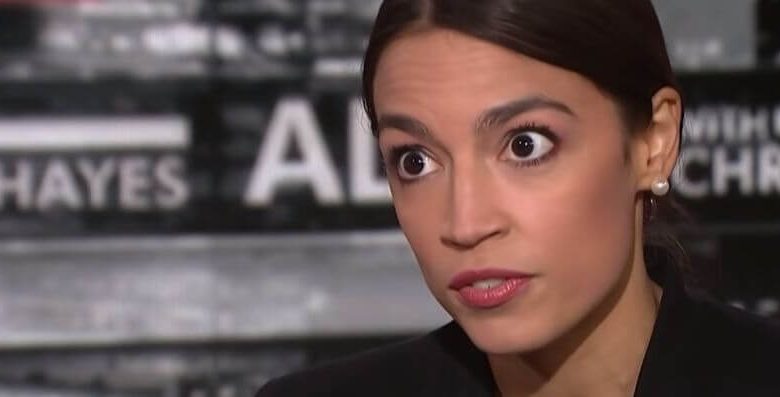 Some politicians are perfect fodder for satirists.
Take President Bill Clinton. That reedy voice, those huge appetites. President Richard M. Nixon similarly served up plenty of red meat for humorists, and that was before the scandal that forced him from office.
President Donald Trump? 'Nuff said.
The reality show alum has some serious new competition, at least on paper. Only the entertainment industry is defending Alexandria Ocasio-Cortez at all costs so far.
The self-described Democratic socialist will be Congress' youngest representative in the new year. The then-28-year-old defeated heavily favored incumbent, Joe Crowley, by a whopping 14 points earlier this year. That win all but guaranteed her victory on Nov. 6.
Alexandria Ocasio-Cortez: 'We Have To Keep Organizing, We Can Not Stop' | NBC News
Her laundry list of gaffes began well before then, though. Let's start with a classic from July, one that illustrated her grasp of economics might be a tad slippery. This quote came during a PBS interview:
"Well, unemployment is low because everyone has two jobs."
She later doubled down with this slice of faux history.
"When this country started, we were not a capitalist — we did not operate on a capitalist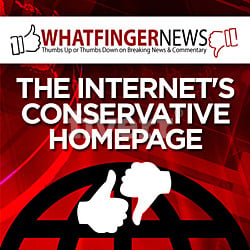 economy."
Even funnier? She boasts an economics degree from Boston University. Slate.com went into panic mode following the comments … for good reason.
Her comments about the Middle East were even clumsier.
She also said the upper middle class no longer exists and offered this inventive take on health care costs.
"Americans have the sticker shock of healthcare as it is, and what we're also not talking about is why aren't we incorporating the cost of all the funeral expenses of those who died because they can't afford access to healthcare? That is part of the cost of our system."
Here's a direct quote from an August interview with Ocasio-Cortez regarding Rep. Nancy Pelosi.
"She is, she is the leader of, of– no no, she, I mean, um, um, Speaker, or rather Leader Pelosi, hopefully, um, you know, we'll see, she's uh, she's the current leader of the party and I think the party absolutely does have its leadership in the House, we our leadership in the Senate as well."
Wow.
And this is but a partial list. So what's missing in her comically inept rollout on the national stage?
Comedy.
She hasn't become a go-to target for late night comedians. Just the opposite, to be exact.
And yet Jimmy Kimmel manages to comes off even sillier commenting that her running for office is one of the most "remarkable" things ever. https://t.co/3bCrPQUXw3

— Karol Markowicz (@karol) October 18, 2018
Seth Meyers served up this laugh free, uber-woke tribute to Ocasio-Cortez after her first election victory. When she performed her usual gaffe machine shtick for "The Daily Show" with Trevor Noah, entertainment outlets avoided the embarrassing details.
Most startling?
"Saturday Night Live" refuses to mock her in a significant way. We haven't seen her gaffes during any "cold open" sketches yet. The show's hard-left posture suggests it may never happen.
It's one way the liberal industry hopes to protect her political future, not to mention the present. No matter how silly her statements, how groundless her "facts," if comedians leave her alone voters won't know her vulnerable side.
That's no accident.
RELATED: Jimmy Kimmel's Sad Transformation Is Complete
Tina Fey's devastating impression of Gov. Sarah Palin showed Hollywood how to weaponize humor. Fey likely didn't realize it at the time, but her Palin shtick helped sink the popular governor in the eyes of many Americans.
When reporters started sharing Fey's Palin-isms, "I can see Russia from my house," as actual quotes, the damage was done.
Today, comedians know their relentless assaults can impact how voters see a particular politician. That tactic has had less impact on President Trump, but mostly because he's a one in a lifetime figure who can survived the most relenting comic attack.
Why? He fights back. He also has a rich sense of humor, and he's not afraid to deploy it.
Sure, a few right-leaning comics have taken her to task. The "Louder with Crowder" streaming podcast had a blast deconstructing her comments.
EVERYTHING Wrong With Alexandria Ocasio Cortez! | Louder With Crowder
The Babylon Bee served up this zinger recently. It's the kind of joke you'd never hear during any late night show.
Aides Force Ocasio-Cortez To Watch Entire Run Of 'Schoolhouse Rock!'https://t.co/R7xjodjhc2 pic.twitter.com/HDqGZ8rVk1

— The Babylon Bee (@TheBabylonBee) November 27, 2018
Hollywood's newest attempt to promote Ocasio-Cortez hits a major film festival come January.
A new documentary, "Knock Down the House," charts Ocasio-Cortez's improbable rise. The film will debut at the Sundance Film Festival, a reliably progressive affair, early next year. Here's the description from the far-left Hollywood Reporter:
A young bartender in the Bronx, a coal miner's daughter in West Virginia, a grieving mother in Nevada and a registered nurse in Missouri build a movement of insurgent candidates challenging powerful incumbents in Congress. One of their races will become the most shocking political upset in recent American history.
Think the film will focus on any of Ocasio-Cortez's above statements? Unlikely. Robert Redford's signature festival serves up progressive documentaries on a yearly basis.
The new film may be Hollywood just warming up to Ocasio-Cortez's cause. Can we expect her to show up in a series of positive cameos? That's how the industry through its support behind Hillary Clinton in recent years? May more fawning documentaries follow?
Perhaps.
What's clear is that her vast comic potential is being ignored. And that's hardly an accident.