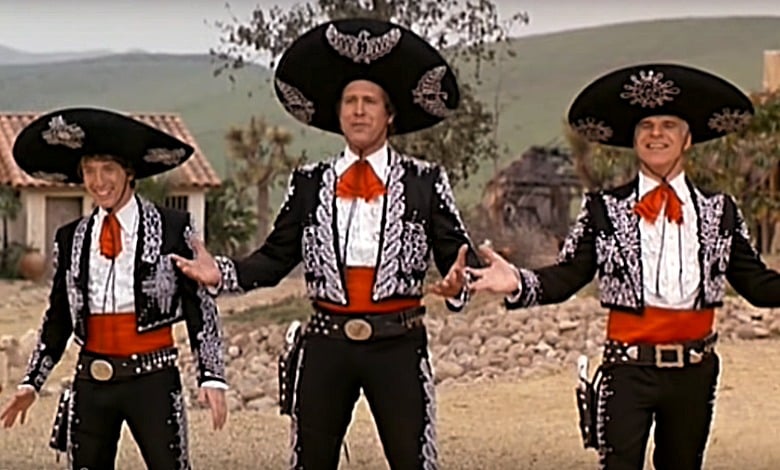 On paper, Martin Short boasts a career few can match.
The former "SCTV" star's resume stretches from big screen projects to a Tony-winning turn in Broadway's "Little Me."
He even endeared himself to children by lending his malleable voice to "The Cat in the Hat."
THE CAT IN THE HAT KNOWS A LOT ABOUT THAT | Ice Skating | PBS KIDS
Yet Short never achieved the kind of major movie career some of his peers enjoyed, especially fellow "Amigos" Steve Martin and Chevy Chase. It wasn't for lack of talent. Short can do just about anything required on a stage or set – singing, mimicry and dramatic performances all come organically to him.
The Hollywood vehicles simply let him down, and he moved on to projects in related fields.
He did have his chance, what with starring roles in "Innerspace" (1987), "Three Fugitives" (1989), "Pure Luck" (1991) and "Clifford" (1994).
The movies were mediocre at best and, in one case, just awful. "Clifford" gained a cult-like following for all the wrong reasons. Short's attempt at rom-coms, 1987's "Cross My Heart," proved a poor match for his abilities.
None of those films were big at the box office, so Short had to settle for supporting roles. The Canadian native thrived away from the spotlight, from his scene-swiping Franck in the "Father of the Bride" films to skewering Hollywood phonies in "The Big Picture."
Who else but Short could deliver a line like this:
I don't know you. I don't know your work. But I think you are a genius. And I am never wrong about that. – Martin Short's character to wannabe filmmaker (Kevin Bacon).
Short gets a small, but delectable role in Paul Thomas Anderson's "Inherent Vice" opening Dec. 12. It plays directly to his strengths, letting him dabble in darkly comic moments without losing a sense of futility.
Yet when the film's star roster is discussed the names bandied about include Josh Brolin, Reese Witherspoon, Joaquin Phoenix and Benicio Del Toro. Not Martin Short.
Meanwhile, Short's new Fox sitcom "Mulaney" has earned dreadful reviews and may face cancellation in the new year.
The entertainment industry had a comic actor with talent to burn with Short, but they never understood how best to use him. He's not the only star who suffered that fate. Both Richard Pryor and Ellen DeGeneres couldn't find steady, superior films that matched their comic personas.
Short keeps plugging away, witness his "Inherent Vice" character. It's the latest tease of what might have been had screenwriters rallied to his side.
DID YOU KNOW: "Curb Your Enthusiasm" star Larry David, who helped create "Seinfeld," called Martin Short "the funniest guy I've ever met."