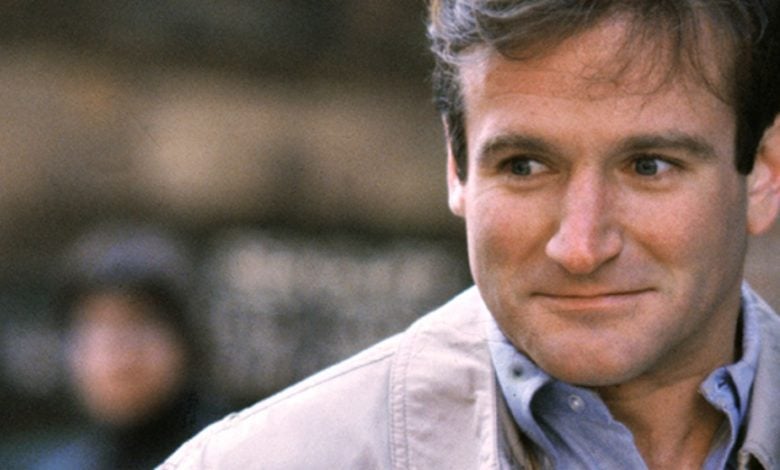 It's so full of life – and larger than life scenarios – that any movie adaptation seemed doomed. So why did the film version of "Garp" work so wonderfully? And how can it still stand so tall today?
Credit director George Roy Hill's assured sense of tone and comic timing. The film happened to score a triple zeitgeist crown. Robin Williams' first film role of consequence, the dawn of Glenn Close's remarkable career and a surprise turn by a man who would go on to play an alien patriarch on a long-running TV show.
RELATED: Why 'Being Human' Captures Robin Williams' Humanity
The 1982 film tells the story of T.S. Garp, a man raised by a stubborn nurse eager to have a child by any means necessary. Jenny (Glenn Close) impregnated herself with young Garp courtesy of a dying soldier.
Already, "Garp" is testing our faith, but director Hill employs such a delicate touch such precious plot lines slip right by.
We see Garp's eventful childhood, full of his mother's strange obsessions and curious neighbors, but the film truly finds its footing once the adult Garp (Williams) appears.
The World According to Garp (4/10) Movie CLIP - Pre-Disastered Home (1982) HD
He's a wannabe writer and wrestler who falls for Helen (Mary Beth Hurt), the coach's brainy daughter. Their courtship is strained, but eventually they fall in love and have two beautiful children.
The drama in Garp's life is only beginning.
FAST FACT: The actor playing the referee during one wrestling sequence is author John Irving.
"Garp's" first half hour is obsessed with translating key events from the book onto the screen, so it plays out in somewhat choppy fashion. But Close is always there to ground the frenzied material. Her screen debut is a stunner, and the Oscar nomination it brought hardly a shock.
She's so cool, so self-assured, that it gives the film badly needed structure.
Williams is terrific, too. He even manages to look younger, and then later older, as the script demands without falling back on actorly tics. And has there ever been a more fully realized transgender character than Roberta (the great John Lithgow earning his own Oscar nom for the part)?
The World According to Garp (5/10) Movie CLIP - Roberta Muldoon (1982) HD
Decades before streaming shows like "Transparent" delved into transgender characters, Lithgow crafted a three-dimensional soul searching for her authentic self. That it worked so seamlessly within an already bloated bit of subplots is one of "Garp's" many accomplishments.
"The World According to Garp" still doesn't measure up to the source material. What film could? Instead, it captures the broken heart of Irving's text better than any film adaptation had any right to do.