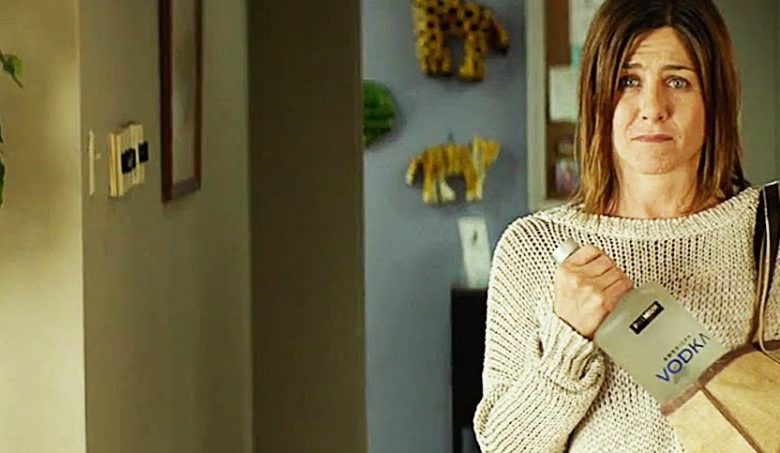 It's what we've been hearing for weeks, that "Cake" lets the erstwhile "Friend" remove her glamorous veneer to show The Actress underneath.
For once believe the buzz.
The film itself, though, is standard issue grief, the tale of a broken woman barely able to greet each morning. It's tastefully arranged and never sappy, but there's also a lack of dramatic heft where it needs it the most.
Cake Official Trailer #1 (2014) - Jennifer Aniston, Anna Kendrick Movie HD
Aniston is Claire, a trouble woman who can't play nice even at her new support group. Her scars extend beyond the ones criss-crossing her face and legs, and the movie refuses to reveal their cause.
That leaves us to watch Claire gulp pain pills and endure the motherly attention of her Hispanic housekeeper Silvana (Adriana Barraza).
Claire is sinking … fast, and it doesn't help that she keeps seeing visions of a friend (Anna Kendrick) who recently committed suicide. Are those conversations a lifeline, or another weight to drag Claire down?
"Cake" lets us wallow in Claire's agony, yet Aniston refuses to go for the easy, Oscar-friendly moments. The actress moves as if every muscle was aflame, a convincing physical turn mirrored by the emotions flickering across her face.
The film invites several bruised figures into Claire's life with mixed results. Sam Worthington, grateful to retain his Aussie accent, is quite good as a widower who bonds with Claire in unexpected ways. The appearance of a runaway teen, however, feels like an overt attempt at cinematic therapy.
Perhaps making the source of Claire's condition such a secret leaves us detached from Claire's attempts to reclaim her life.
"Cake" is suitably somber, thoughtful in the way solid indie dramas are, but the film lacks the kind of well-earned insights to separate it from similar features. It's a good thing it lets Aniston reinvent her screen career. Otherwise, "Cake" would have left theaters in a huff before finding a home on a streaming platform.
DID YOU KNOW: Before rocketing to stardom on "Friends," Jennifer Aniston, appeared on "The Howard Stern Show" as a NutriSystem success story.