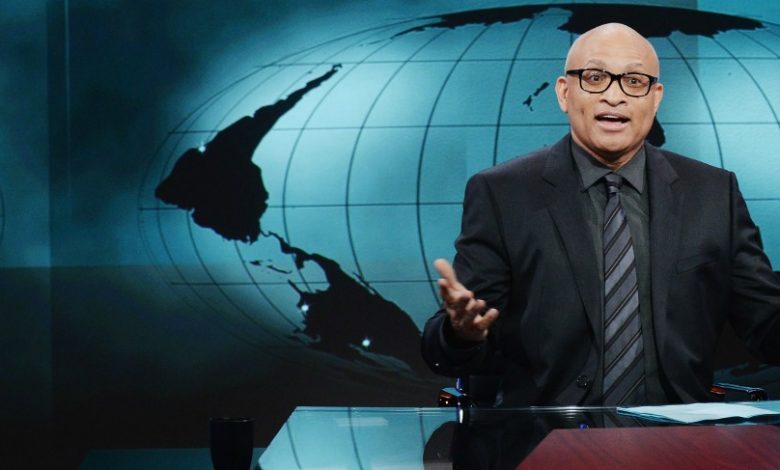 The new host of Comedy Central's "The Nightly Show" is getting raves for his work on the program. So far he's light years more balanced than predecessor Stephen Colbert, a minor accomplishment but notable all the same.
Still, Wilmore stumbled earlier this week when he made a joke about "bossy" black women. After some social media heat Wilmore served up a mea culpa.
"Like I said, it was a joke. But I get it. Some people thought we were picking on black women. We were not, black women," Wilmore said. "You guys know we love you. I was raised by a single black women."
You never forget your first forced apology. In other entertainment news …
… The fifth film in the "Pirates of the Caribbean" franchise starts shooting this month. Cast and crew had to sign a special non-disclosure form that included a pledge not to grow mustaches during the production in deference to its star.
… Don't expect either Bryan Cranston or Aaron Paul to appear at the start of "Better Call Saul," the spinoff from the celebrated "Breaking Bad." The show's producers didn't rule out Saul test driving a Pontiac Aztec at some point, but only if the product placement check clears.
… "Kingsman" co-star Mark Hamill suggests the classic "Star Wars" characters take a back seat to the new kids in "The Force Awakens." Actor's vow to wear the same outfit to the premiere as Harrison Ford for US Magazine's Who Wore It Best didn't convince producers to expand their roles.
… Nicolas Cage to appear in the World War II drama "USS Indianapolis: Men of Courage." First, he'll star in six films with one-word titles he'll spend the rest of 2015 trying to live down.
… George Takei's passion project about life in a Japanese internment camp during WWII, "Allegiance," will finally make it to Broadway. The show's original title, "Worse Than Lunch with William Shatner," was ruled too long for the marquee.
… Katy Perry bemoaned how the powers that be behind the Super Bowl made her go through plenty of red tape while planning her halftime show. The superstar then signed a large check for Organizing for America without seeing a whiff of irony.