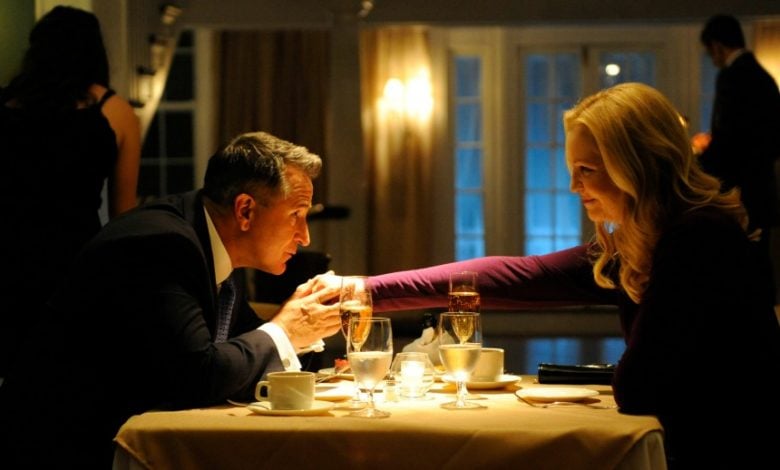 While we were once treated to the mind of King through "The Shining" and "Misery," now the author's brand is the most appealing thing about his work. Recent efforts include a tale of a town covered by an invisible dome and a history teacher traveling back in time to stop the assassination of JFK.
These books aren't bad. However, they are not the greatness that once was. Then again, who can expect a man who churned out the stories King did as a young writer to continue that type of ingenuity into his twilight years?
"Stephen King's A Good Marriage," available Dec. 30 on DVD, showcases how pulse-free the once scary and original King tales have become.
A GOOD MARRIAGE Official Trailer 1 (2014) - Stephen King Thriller HD
Based on a short story from King's "Full Dark, No Stars" collection, "Marriage" features a rare screenplay by the author. Joan Allen plays a woman who doesn't realize her husband (Anthony LaPaglia) is a serial killer. When she learns his dark secret after decades, her life turns upside down, and she needs to decide what to do.
It's a concept inspired by real-life stories like the BTK killer, but it feels so tired in this day and age.
The motivation is to showcase the thrills rather than delving into a woman discovering a man she's loved for years is something out of a nightmare. The movie is a lot like the story is: it's a simple, made for TV-style quickie you'll soon forget.
There are hints of a deeper, more psychological movie in the performances and in a few quiet moments. However, the piece feels frightened to go into uncharted territory and evolve into the dark and terrifyingly tale it could be.
The only true highlight is a strong turn from Allen. Her performance is so good it just goes to show the movie's wasted potential. She was capable of going so much further than this fast food cinema wanted to explore.
King once said of his writing, "I'm the literary equivalent of a Big Mac and fries."
When you think about the man's earlier novels like "The Gunslinger," the quote comes across as an artist being too modest. After watching "A Good Marriage," it seems like a mostly accurate comparison.
DID YOU KNOW: Stephen King's son, Joe Hill, is a writer whose novel, 'Horns,' was adapted into a film and released on the same day as 'A Good Marriage.'