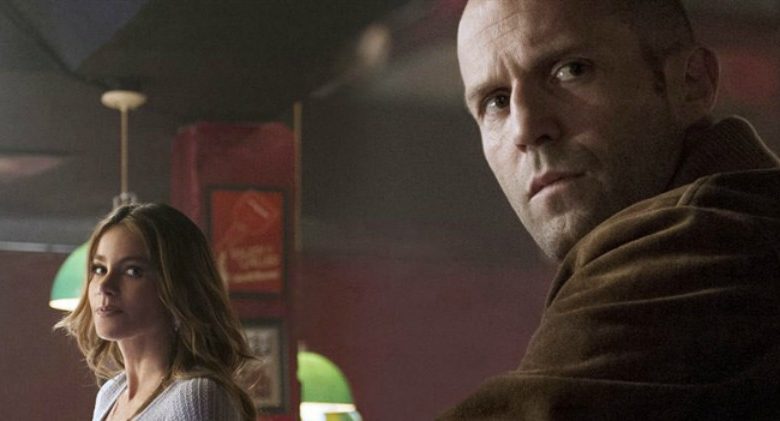 It's an opportune moment for critics of "Wild Card" to poke fun at Statham's latest outing, out March 31 on home video and available digitally now.
However, for those able to get behind this William Goldman penned character study on the underbelly of Las Vegas and its central inhabitant, then it's a moment of truth spoken by an actor shining like never before.
Wild Card Official Trailer #1 (2015) - Jason Statham, Sofia Vergara Movie HD
Nick Wild is a down on his luck "security specialist" in Vegas. He hates the city and dreams of making half a million to run away to a little place called Corsica so he can forget his past and his foul drinking and gambling habits. If it sounds like a strange fantasy then trust that there is a good reason.
"Wild Card" finds Nick in a position to help an old friend who has been abused and tortured by a thug (Milo Ventimiglia). He's also being shadowed by a tourist (Michael Angarano) looking for tips on how to be a little less like a frightened coward and a little more … macho.
It's all peculiar and attention-grabbing stuff, but it's handled well thanks in large part to Goldman, whose credits include everything from "Butch Cassidy and the Sundance Kid" to "All the President's Men."
The film is based off of his own novel, "Heat." The movie adaptation stays mostly faithful to the source, keeping the heart of addiction and redemption pumping strong.
"Wild Card" is essentially three short films. One is a revenge tale, two is a yarn about friendship and addiction and the third is one of redemption. Oh, and all three have some head-crunching and Statham fighting acrobats to boot. It may be a character study but we must remember that that character is played by none other than Chev Chelios.
Director Simon West does his best and most original work to date. He's the man behind action-fueled "craptastic" movies like "Con Air" and "The Expendables 2." He gives his Vegas a bright but washed over look (he says in the commentary he's shooting on digital for the first time here). There's an excitement he brings to the three signature fight scenes and the gambling runs where we watch Statham lose most of his stoic glory and act like a flawed…well, human.
The fight scenes are shot in great slow motion that takes humorous and exciting advantage of the altered speed. The blackjack sequences work fast and loose where we hear and see every card drop with a heightened sense of reality.
The rest of the film shows that West is actually capable of being restrained and letting the slim and efficient Goldman screenplay be brought to life by Statham and many name actors stopping by for a quick, fun paycheck.
Speaking of Statham (working as a producer here as well), the man has never been better. He's shown glimmers of acting chops beyond working with his fists recently, but "Wild Card" gives him his first chance to fully flesh out a character, flaws and all. He's a perfect fit for the Goldman creation and Nick Wild is a character we only wish we could spend more time with.
"Wild Card" is a movie where everyone is at the top of their games. Statham grabs our attention, Goldman's writing is given the room and respect it deserves and West shows he's as interesting as his more praised counterparts. Their inspired work must have translated to the rest of the cast and crew as well because "Card" is a movie stacked with pleasures.
The "Wild Card" Blu-ray edition includes two "making of" featurettes and a director's commentary. All are suitable features. The downfall to the disc is that it doesn't include any deleted scenes or an extended cut despite there being one being released digitally. Oh well, it's still a hell of a film. Like usual, most critics got it wrong. "Wild Card" knocks it out of the park.
DID YOU KNOW: William Goldman previously adapted his novel "Heat' for the 1986 film of the same name starring Burt Reynolds.