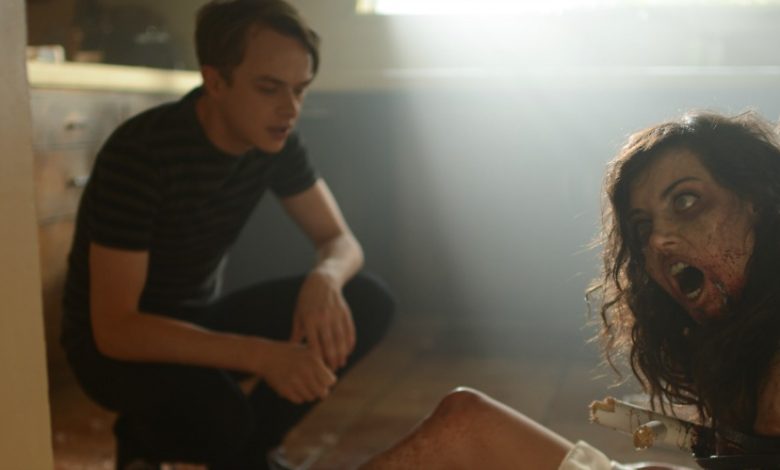 "Life After Beth" says so. It also reminds us that "Shaun of the Dead" cracked the zombie-comedy code in ways its successors can't.
This zom-com hybrid sounds high-larious on paper, what with its crack cast and droll delivery. The film, out Oct. 21 on Blu-ray, is an audience apocalypse all the same. Almost every attempt at humor collapses in a heap and never once rises from the dead.
Life After Beth Official Trailer #1 (2014) HD
Aubrey Plaza is Beth, a young woman taken too soon after a run-in with a poisonous snake. Her boyfriend Zach (Dane DeHaan) takes her death hard, but he finds solace in the company of Beth's grieving parents (John C. Reilly, Molly Shannon).
So why do Beth parents' suddenly stop taking Zach's calls? And who is that figure Zach sees when he peers into the couple's window?
Beth's "resurrection," the term her parents prefer to use, gives Zach a second chance at love. If only she would stop snacking on human flesh.
"Life After Beth" carries the stench of bad improv, the kind far more forgivable in a live theater setting. Writer/director Jeff Baena teases some intriguing themes, although few are carried out to their full comic potential.
Are Beth's parents the "helicopter" variety, willing to do anything to make their little girl comfy-cozy? Is Zach's obsession with Beth a commentary on how the young struggle to bounce back from their first loves?
Even a charmer like Plaza can't make this zom-com zing. A few sight gags connect, like how Beth's superhuman strength lets her escape being tied to a stove. The rest feel like discards from "Zombieland's" first draft.
"Life After Beth" could have survived the DOA humor had the Zach-Beth connection clicked. But DeHaan, a singular screen presence, doesn't exude boy next door appeal. Zach's penchant for making out with Beth in front of her parents further distances us from these young lovers.
Zombie movies are supposed to be creepy. Young love isn't.
"Life After Beth" proves that horror comedy elixir demands more than just the right ingredients. It needs a little movie magic to come to life.
The Blu-ray edition features deleted scenes, a commentary track featuring the director, Plaza, DeHaan and co-star Matthew Gray Gubler plus a thoughtful "Post Mortem" extra. The latter reveals Baena's thoughtful intentions along with the obligatory back slapping from the film's stars.
WHY NOT TRY …  Plaza's "Safety Not Guaranteed," a smart dramedy about a man who says he's built a time machine and needs a traveling companion.
DID YOU KNOW: Aubrey Plaza suffered a stroke while attending New York University. She says she fully recovered from the medical incident.