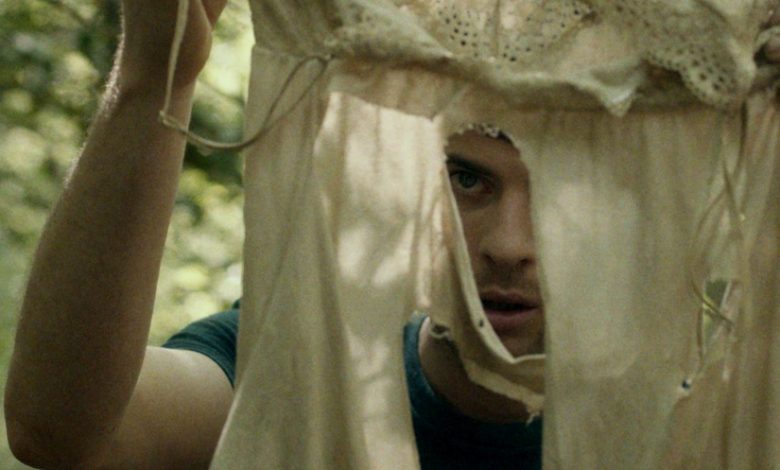 "Honeymoon," available now on Blu-ray, isn't another meta horror romp. It's more about commitment and trust, plus the fear that the people we marry could evolve into something we never expected.
That's scary on its own, but "Honeymoon" offers more than a marital reality check.
Honeymoon - Official Trailer
Paul (Harry Treadaway) and Bea (Rose Leslie) choose an old cabin Bea spent time with as a girl for their honeymoon hot spot, And why not? It's serene, near a quiet lake and offers all the privacy a young couple could crave.
They paw at each other and swap terms of endearment, potentially gooey moments that feel genuine thanks to the actors' chemistry. But when Bea returns from a walk in the woods one night sporting odd bruises Paul suspects she's hiding something.
"Honeymoon" is that rare horror movie that delivers not one but two authentic, grounded performances. The story could stand on its own even without the supernatural underpinnings. This isn't an ordinary honeymoon, but Paul's doubts feel real all the same. What happens when the passion cools and the monotony of marriage kicks in? Do we really want to spend the rest of our lives with this person?
Those shadings lend "Honeymoon" an emotional kick, making the story's slow, satisfying reveal even better. The final act serves up some icky FX with the psychological pain, but the story maintains its grip on us without over sharing.
The Blu-ray edition comes with an illuminating set of extras, including interviews with director Leigh Janiak and stars Treadway and Leslie plus a pair of behind the scenes featurettes. The British actors share how they approached their roles, a conversation sure to stun some given how they drop the American accents used in the film.
DID YOU KNOW: Director Leigh Janiak credits the low-budget 2010 movie 'Monsters' for kick-starting her film career.