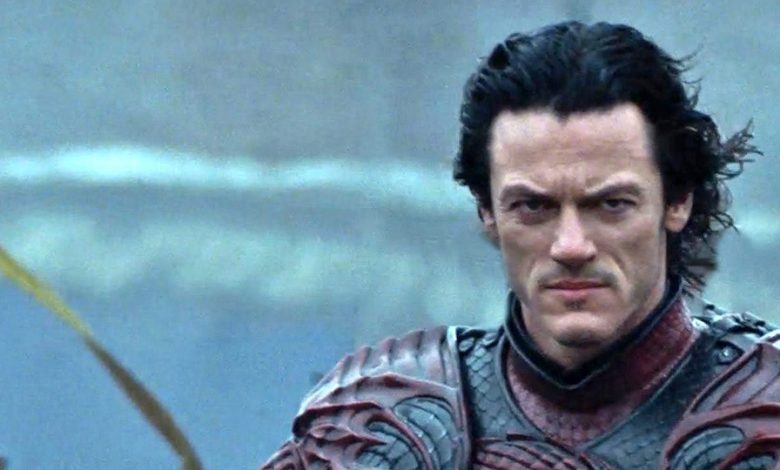 Luke Evans stars as the infamous vampire in the new Blu-ray release, and this time the focus is on the years before the character became the internationally known blood sucker.
Vlad (Evans) is a prince who rules over a peaceful kingdom for years living with his loving family and devoted people. This peace has come at a price, and that price is silver – and lots of it. Said silver is given to the Turks and their violent king, Mehmed (Dominic Cooper).
Dracula Untold - TV Spot 2 (HD)
As the film opens Mehmed requires one thousand boys to join his army from Vlad's kingdom. Among those thousand boys, Mehmed demands, needs to be Vlad's own son. Vlad has no army and has left his violent past behind, so he seeks alternate routes to protect his family and kingdom.
After finding a demon or vampire (or both) inside a cave, Vlad is given the chance to temporarily become a vampire to save his kingdom and fight off the Turks. The only catch is that if he gives into the thirst for human blood over the next three days, he'll permanently be cursed as vampire.
The setup is interesting and uniquely turns Dracula into a sort of anti-hero. By giving motivations to Vlad that anyone can understand, the film could have been one of the most original Dracula takes yet.
Unfortunately, "Dracula Untold" is a mixed bag. Evans makes for a great Dracula, and one can only hope he continues playing the character in future Universal pictures. This film, however, has an epic story to tell and it tries to rush it in just over 90 minutes. It's always afraid to focus on the more interesting aspects of the story, like Vlad fighting his newfound thirst or hiding his vampiric personality from his frightened people.
What's the Rush?
It's strange the movie wants to hurry up when there is such a rich story to tell. With Evans' central performance providing the character with the depth needed, the surrounding movie only sometimes lives up to his performance. Director Gary Shore clearly has an eye for style and setting. The first third of the film features a dozen moments you could freeze and hang up as artwork. Once the action starts, there are hints that Shore has a real voice. It's one he only brings in small chunks.
There's some nifty camera tricks, like the way he shoots Vlad fighting a thousand soldiers. Then there's the unique visual of Vlad turning into a group of vampires and back throughout the movie as well as an impressive scene where he controls thousands of bats to take out an army of Turks.
However, Shore also falls into some of the same clichés and shortcomings other young directors of today face. There are some action scenes involving Evans that we barely see because they are given the annoying quick cuts directors love today. Occasionally, we just want him to sit still in the way he does when in the more quiet and dramatic moments of the film.
The story's second half takes place almost entirely at night, and the lighting is so dark and contrasted so poorly sometimes we don't know what's going on. Yet another stylistic choice young directors of today seem to love. The darker, the better!
It's a movie with great moments and hints at what could be, but ultimately it can't live up to its potential. Future installments may give Evans the movie he deserves, but this film isn't it.
The Blu-ray edition is definitely worth owning for any fans of the film. It comes with a wealth of special features, which is becoming less popular today with VOD. There are a handful of features examining big visuals in the film as well as one giving Evans a chance to walk us through the character of Vlad/Dracula's motivations during various scenes. There's also an alternative opening and a collection of deleted scenes (which all should have probably been kept in the film). There's also an audio commentary with the director.
DID YOU KNOW: The original title of Bram Stoker's 1897 novel "Dracula" was "The Undead."