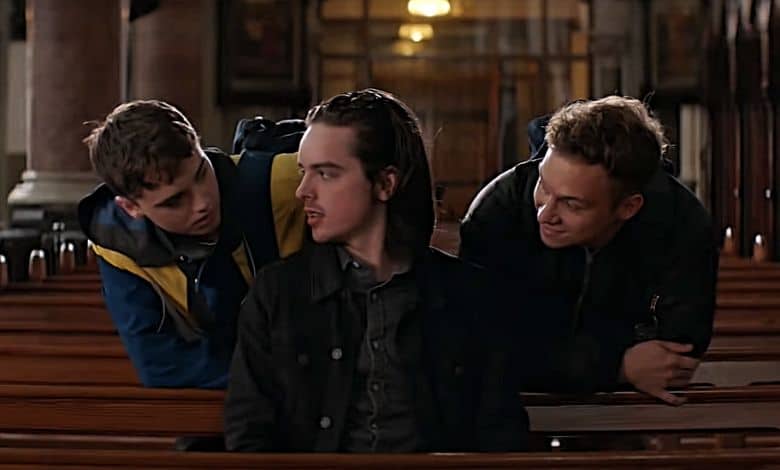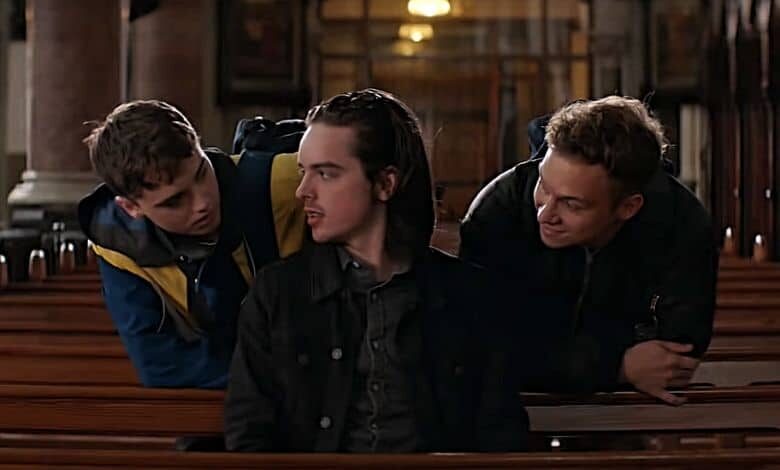 In the first few moments of writer/director Eoin Mackey's "Here Are the Young Men," a trio of high school boys behaving badly take a crowbar to the car of an authority figure.
The teacher with the trashed vehicle approaches one of them and asks, "Is this who you wanna be?" The film could have ended there, at that very moment, as it encapsulates everything this film has to say.
Instead, this is only the first of many, many rotten offenses made by the three leads, none of whom I grew to like over the course of 96-minutes.
HERE ARE THE YOUNG MEN Trailer (2021) Anya Taylor-Joy, Finn Cole Movie
We follow the awful shenanigans of the three young men, played by Dean-Charles Chapman, Finn Cole and Ferdia Walsh-Peelo, who are rattled when they fail to step in and save a young girl from getting hit by a car.
Their guilt initially stifles them but not for long, as they proceed to act out in public, before things become truly unbearable for them. Nine minutes in, we get the title card and know we're in for worse behavior.
This Irish drama, which takes place in Dublin of 2003, is based on the novel by Rob Doyle. I haven't read it but suspect it's better at getting into the mindset of its characters and developing their inner struggles. The film adaptation is redundant and thoroughly unappealing
This is a real slog of a movie, with the lone selling point also the lone bright spot in the entire film: the performance from Anya Taylor-Joy, though this isn't one of her best performances. As good as she is here, this star-on-the-rise has shined far more elsewhere (even her supporting turn in the woefully uneven "The New Mutants" is a better performance).
The New Mutants | Official Trailer | 20th Century FOX
The core trio wouldn't be out of place in a Bret Easton Ellis novel, though this lacks the hypnotic pull and fascination of "The Rules of Attraction" (but not the debauchery). Chapman, who played one of the soldiers in "1917," is clearly meant to be our protagonist but this doesn't connect.
One of the young men fantasizes about appearing on a popular talk show, resulting in sequences that are obvious attempts to match the surreal grit of "The Tappy Tibbons Show" from "Requiem for a Dream" (2000).
These moments, taking place on "The Big Show," are especially poor.
The soundtrack is good and there is a visually interesting moment where a sex scene is interrupted by a friend's leering face appearing on a screen. Otherwise, the filmmaking isn't especially dynamic (even the death of the child is poorly staged). The moments of visual flashiness don't inject this with enough style to give it distinction.
The majority of "Here Are the Young Man" consists of our toxic trio doing drugs, getting into fights, urinating in public, committing vandalism, noisily snorting cocaine, yelling, swearing and committing attempted rape. Perhaps Mackey wanted to convey shades of "If…" or "The Basketball Diaries" in his take on the wreckage that male aggression leaves behind. Whatever the intention, it's not as shocking as it simply tedious.
I suppose if you haven't seen many movies or lack parental (or any guidance), then this could be a worthwhile cautionary tale. If this film convinces an impressionable teenager to neither commit murder or be indifferent to a young person about to be hit by a car, then good. Well done, "Here Are the Young Men"!
Otherwise, why bother?
One and a Half Stars