Industry News
Opinion
Did Spotify Blow Millions on a Royal Podcast?
Poll: 77 percent of Brits 'not interested at all' in new Harry, Meghan chatfest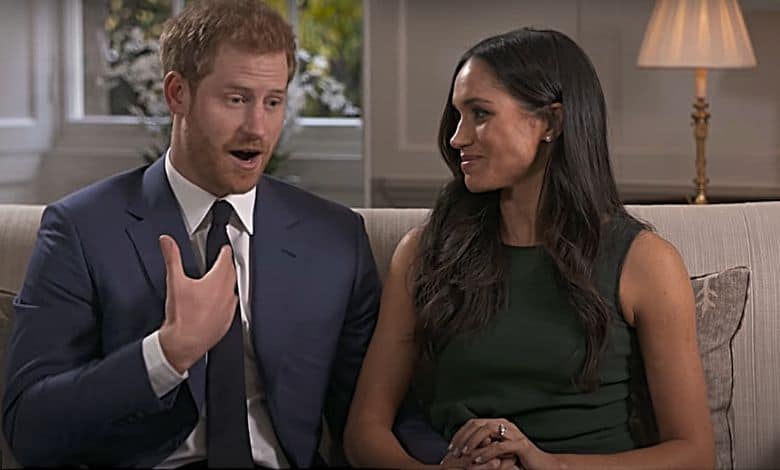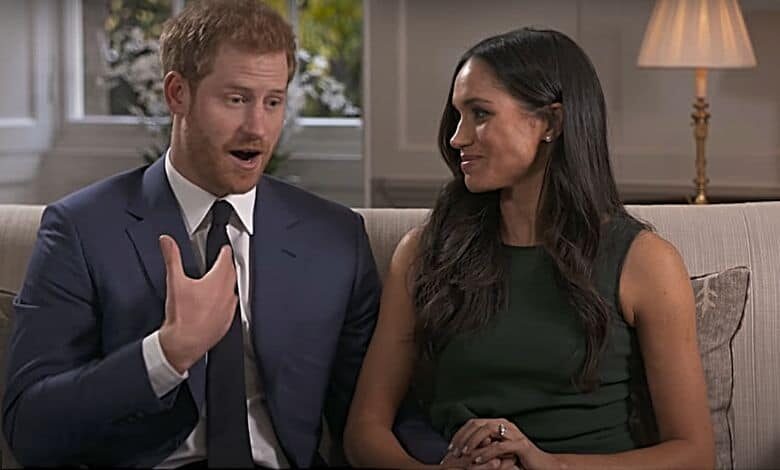 People adore Netflix's "The Crown." That doesn't mean they're eager to consumer all things Royal.
It turns out most British adults couldn't care less about the upcoming, multi-year Harry and Meghan podcast deal struck with Spotify for an "undisclosed sum."
A Dec. 17 YouGov poll found 77 percent of people are "not interested at all" in the upcoming podcast. An abysmal 2 percent of those surveyed are "very interested" and 5 percent are "fairly interested."
Harry and Meghan sign new podcast deal with Spotify
In terms of region, those from London were found to be 50 percent more likely to be "very interested" than others. This is logical, given the left-wing stronghold and the way in which the couple have thrown themselves into every politically correct issue since moving to the United States.
This also mostly mirrored the data for those "fairly interested" as well — coming in at 9 percent in London versus five percent everywhere else. Women were 50 percent more likely to be "very interested" and 81 percent of those "not interested at all" were men.
In accordance with the couple's reported $150 million deal with Netflix, this is yet another opportunity for them to use their former political lives — though short-lived — as a mechanism to penetrate the private sphere and net substantial gains.
Ring a bell?
Former President Barack Obama has spent time doing just the same. While Obama vilified capitalism throughout his presidency, notably claiming the difference of choice between capitalism and socialism for a country is minimal, he has netted over 3 million book sales for "A Promised Land."
The book also sold 890,000 copies on its first day (a sales record). Only in this great country can someone use the market-based system, as Obama and former Presidents have, for self-gain.
Piers Morgan had much to say on the new Spotify podcast by the former royals.
"These two are still the Duke and Duchess of Sussex, they're still royals. They don't do any of the nasty stuff, you know the wet Wednesday at the care home in Stoke-on-Trent. They've bailed out of all that. And they're now making gazillions doing all these commercial – very commercial deals – which is absolutely fine except they're only making the money because they're the Duke and Duchess of Sussex. Otherwise, they wouldn't make a bean," Morgan insisted.
It's no surprise Britons aren't eager to hear the Harry and Meghan podcast. Since stepping down as senior members of the royal family — effectively giving the middle-finger to English tradition and culture — many have been displeased, to say the least.
Meanwhile, resigning from their responsibilities allowed them to do just about whatever they want. That hasn't stopped some folks across the pond from senselessly idolize the two.
Harry and Meghan released the following statement about their podcast.
"What we love about podcasting is that it reminds all of us to take a moment and to really listen, to connect to one another without distraction."
In October, a YouGov survey also found that people in the UK are beginning to assume a negative view of the two. Their support for Black Lives Matter, "hate speech" policies and gender politics haven't helped. The survey said 48 percent of those polled had a positive view, which stood at 55 percent in March.
Strikingly, only 33 percent polled had a positive view on Meghan, which stood at 38 percent in March. For Harry, his favorability plummeted from 71 percent to 55 percent after making the decision to leave the royal family.
All in all, the departure from politics has hurt more than helped the couple's likeability quotient. While there will no doubt be many listeners of the new podcast, the downturn is remarkably telling.