Industry News
Opinion
Stick a Fork in the Harry & Meghan Brand?
Royals suddenly mocked in public - did 'South Park' set this in motion?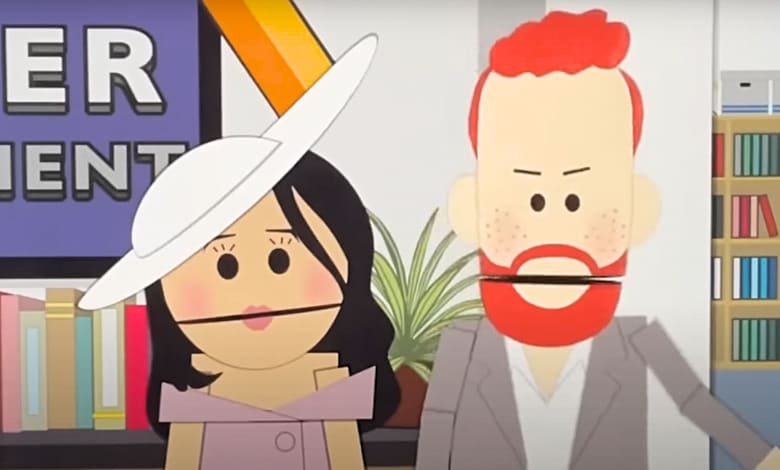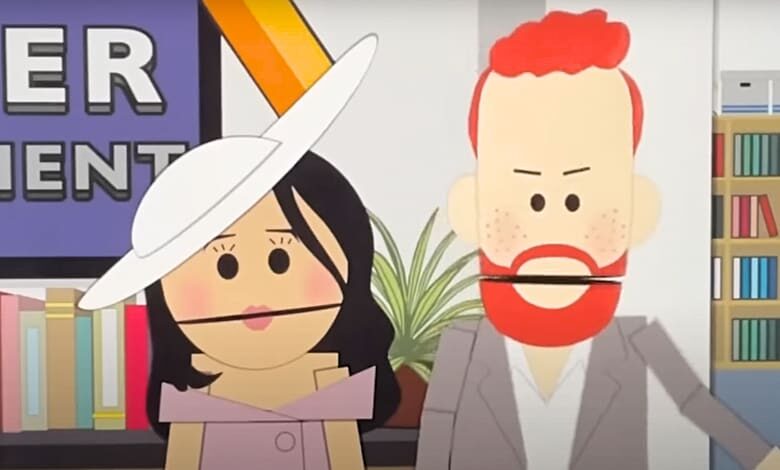 Piers Morgan did the unthinkable in 2021.
The veteran British broadcaster questioned the veracity of Meghan Markle, the doyenne who claimed she was suicidal, in part, over her new family's alleged racism.
The comments drew plenty of public blowback and Morgan agreed to leave his gig at ITV's "Good Morning Britain." He likely would have been canned if he hadn't.
The undeniable takeaway? Shred the Duchess of Sussex at your peril.
Piers Morgan leaves role on Good Morning Britain after row over Meghan comments | ITV News
That sent a chill through western culture, telling talking heads to think twice before challenging the royal couple.
Few did, at least as publicly as Morgan, until earlier this year when Comedy Central's "South Park" uncorked the mother of all royal takedowns.
"The Worldwide Privacy Tour" episode shredded Markle and Prince Harry in the grand "South Park" tradition. A Canadian royal couple complained throughout the show about their need for privacy and all the ways they ginned up attention to share that vital message.
Sound familiar?
Respect Our Privacy! - SOUTH PARK
The episode even mocked Markle's unique brand of victimhood. Did that give the culture permission to finally speak out against the royal couple?
One of the biggest pop culture deals the duo signed in recent years paired them with audio giant Spotify. That deal collapsed earlier this month, with both sides amicably parting ways.
RELATED: DID SPOTIFY BLOW MILLIONS ON A ROYAL PODCAST?
Last week, Spotify podcaster Bill Simmons excoriated the couple for its ill-fated deal.
Simmons dubbed the duo "f***ing grifters" for producing so little content (one podcast, 12 episodes) after signing a deal reportedly worth between $15-25 million.
"'The f—ing grifters.' That's the podcast we shoulda launched with them. I gotta get drunk one night and tell the story of the Zoom I had with Harry to try and help him with a podcast idea. It's one of my best stories," Simmons said.
Now, we're learning Markle may not have done her own interviews for her Spotify one-and-done season.
Podnews has heard from multiple sources that some interviews on the show were done by other staffers, with her questions edited-in afterwards.
The New York Post doubled down on the news, pointing to other evidence that Markle wasn't exclusively conducting the celebrity interviews.
The Spotify deal's demise is significant on its own. It comes as the couple's mega-Netflix deal similarly faces strong headwinds. The contract in question promised "documentaries, docu-series, feature films, scripted shows and children's programming," according to The New York Times.
One of those projects, a woke children's show dubbed "Pearl," got the axe last year as part of the streamer's unwillingness to throw cash at shows unlikely to draw eyeballs.
More recently, we learned the Netflix deal in question may expire without a renewal, according to The Sun. The couple's docuseries "Harry & Meghan," proved a pop culture sensation, though, so those reports may be premature.
The fact that Spotify let the couple off the hook, and people are able to speak up about them without worrying about a Piers-sized blowback, suggests the royal brand is in free fall.
UPDATE: John Nolte of Breitbart News offers an important wrinkle to this story. Not only did Simmons curse Harry out, his comments generated massive media coverage. That suggests reporters are exhausted by the royal couple and less willing to run defense for them.
UPDATE: Kelly Osbourne piles on the Prince:
Prince Harry Slammed By Kelly Osbourne & Told To 'Suck It' In Explosive Rant