Interviews
Greg Ellis: 'Eventually We'll All Get Canceled'
Veteran actor, 'Respondent' author won't stop speaking up on behalf of fellow dads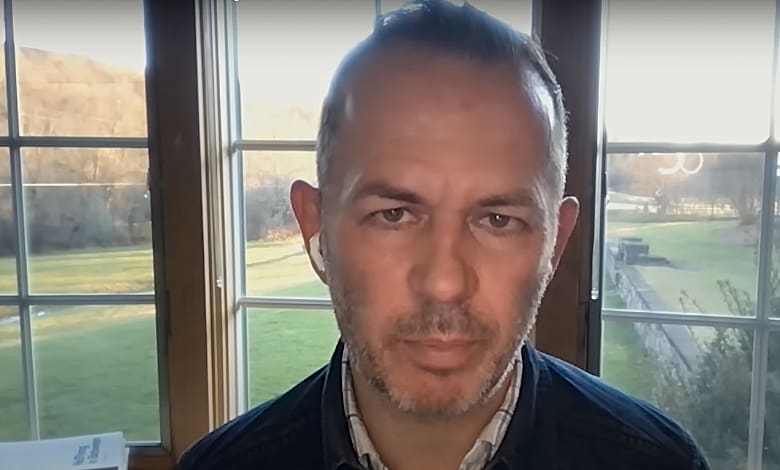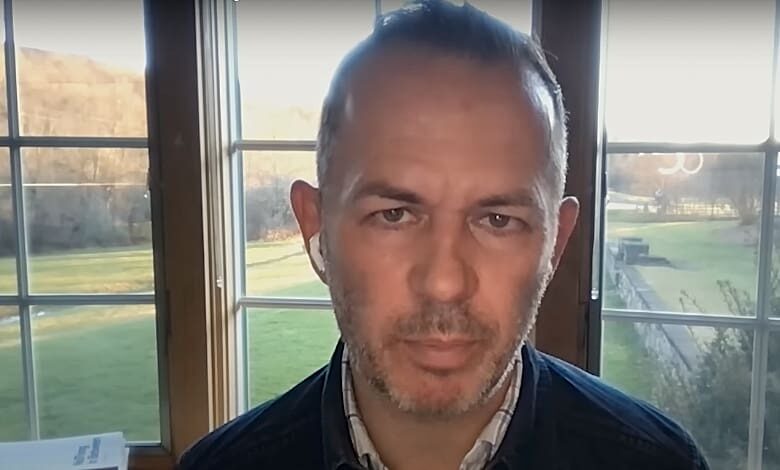 Greg Ellis knows speaking his mind can get him canceled. He just refuses to stay mum.
Ellis, the versatile actor best known for his work in the "Pirates of the Caribbean" franchise and Fox's "24," pines for a time when conversation and nuance matter again. Until then, he'll keep speaking out in the hope others will follow, or at least give his thoughts a fair hearing.
"Eventually we'll all get canceled. I'd rather plant my flag and speak my mind," says Ellis, author of a new book guaranteed to trigger folks ready to be offended.
"The Respondent: Exposing the Cartel of Family Law," finds Ellis sharing his deeply personal struggles over child custody and what he sees as a systemic bias against fathers. The book examines how current legal models punish fathers as well as a man's value in society.
"I can't not speak about it," Ellis says. "I saw so many people being canceled, the noble efforts of MeToo, the MeToo dialogue, where men weren't taking part in the conversation."
Speaking w/ Actor Greg Ellis about his new book and his call to reform the family court system. #MorningJoe pic.twitter.com/R8xxL7FcnD

— Reverend Al Sharpton (@TheRevAl) July 5, 2021
"It's not an easy book to write," adds Ellis, who coaxed both Alec Baldwin and "Pirates" co-star Johnny Depp to pen praise for the tome. It's not surprising to see celebrities lean into their off-screen passions, which often takes an ideological bent.
Ellis isn't interested in partisan bickering.
"I'm not really political … I see faults on both sides," he says. "My book is about family, and I do believe the breakdown of the family is the greatest threat to civilization."
Speaking one's mind in a reasonable manner shouldn't involve risk, but that's the current cultural wave in western countries.
"Cancel Culture … is more prevalent on my side of the aisle, the Left," he says, expanding his critique to broader trends. "Victimhood is becoming the new currency. I've seen it through Hollywood, the publishing industry, through the news media."
Cancel Culture strikes fear in many people, especially Hollywood denizens, he says. And for good reason.
"Yes, I have lost work [for speaking out]. It has affected me," he says, while some fellow artists prefer to obey the new woke bylaws to avoid similar blowback. "They're afraid of losing their careers … for not even transgressions but opinions."
RELATED: 'Man Camp' Finds the Funny Side of Fatherhood
The British-born Ellis became a U.S. citizen 25 years ago, and his experience in voice-over work helped him keep busy during the pandemic. His manager introduced him to the art more than a decade ago, a shift which gave him an appreciation for the giants in the field, like Frank Welker of "Scooby Doo!" and "Animaniacs" fame.
"The genius of talent you meet in voice-over booths is phenomenal, the ability to improv instantaneously," he says. "In mainstream media we don't really know the names."
One name everyone knows is Depp, someone Ellis is going to bat for regarding the star's future with the "Pirates" franchise following the star's abuse allegations from ex-wife Amber Heard. Ellis recalls shooting the first "Pirates of the Caribbean" movie, a project few expected to be successful, let alone spark a franchise.
"'Pirates' [part one] was a big risk for Disney at that time … the expectations were so low. 'Cutthroat Island' sank a studio," he notes of the 1995 pirate dud starring Geena Davis and Matthew Modine. The studio similarly rolled the corporate dice hiring an indie actor like Johnny Depp to play a "drunken, effeminate, staggering pirate," Ellis recalls. The actor shrewdly overplayed his hand to get the character just right.
"He knew Disney may have an issue with the costume," he says. "He got extra dreadlocks, twice the amount of makeup. They were startled when they saw him." The actor took some of the more garish elements off, and that pleased Team Disney enough to continue with the film, Ellis notes.
Trailer for "The Respondent" Book by Greg Ellis
Ellis is eager to get back before the cameras now that the pandemic is on decline, and he teases a significant voice over project in his near future. He's also the force behind CPU: Children & Parents United. The nonprofit "promote[s] and improve[s] child well-being by providing information and resources; to policy makers, legislators, practitioners and the public."
He still has no plans to stay mum about the current state of the culture, even if he fears the status quo won't improve anytime soon.
Cancel Culture, he warns, is coming for everyone eventually. "It really is.: