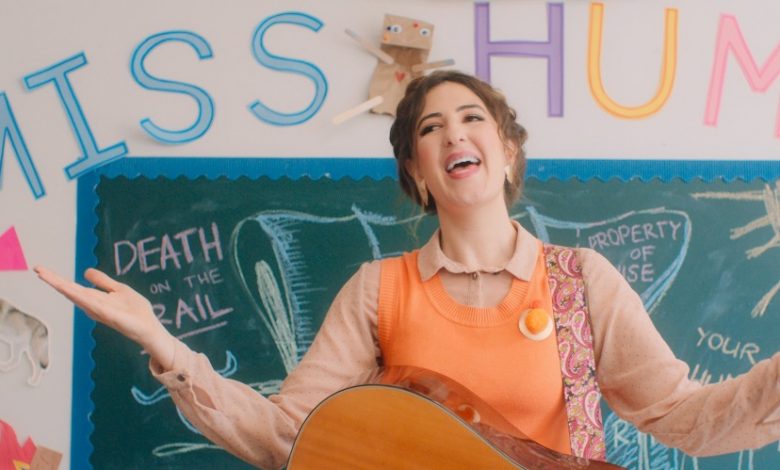 Did you hear the one about the boy who dove into a pool and emerged as a dog?
No? That's because it's not a remotely funny concept, and it has plenty of company in "Greener Grass." This exhausting comedy delivers scattershot suburban satire with less than zero sense of purpose, or focus.
A few comic morsels emerge from the wreckage, but hardly enough to merit your attention, let alone hard-earned cash.
Greener Grass - Official Trailer I HD I IFC Midnight
Writer/directors Jocelyn DeBoer and Dawn Luebbe star as Jill and Lisa, upper middle class moms navigating a surreal suburban expanse. All the adults wear braces, dress in day-glo colors and care oh so much about each other's opinions.
People drive golf carts, not cars.
Laughing yet?
Jill and her husband (Beck Bennett) are disappointed in their son's lack of soccer prowess. Lisa is wrestling with her own nightmare, a child who makes "The Exorcist's" Regan look like a straight A student. Neither powers the story, though.
Nor does Jill's decision to hand over her new baby to Lisa on a lark. Or their fear that the local yoga instructor's murder could be the start of a killing spree.
RELATED: 'Jojo Rabbit' Is the Hilarious Nazi Comedy We Deserve
Heck, no one bats an eye when Jill's son goes swimming one day and emerges as a golden retriever with a luminous coat.
See where this is all going?
"Greener Grass" packs absurdity atop absurdity with little sense of rhythm. We're even treated to faux TV show interstitials, like "Kids with Knives," a gag that isn't remotely funny.
👦👧 + 🔪🔪🔪

Yep, you NEED to see #GreenerGrass ASAP. Here's where to watch: https://t.co/U7za1TPQla pic.twitter.com/wN0X5OLWyO

— IFC Midnight (@IFCMidnight) October 31, 2019
The film's creative duo, veterans of the Upright Citizens Brigade improv troupe, delivers delicately pained performances. The opening credits roll as we see Jill's braced teeth in extreme closeup. Her quasi smile never wavers, making for an awkward stretch of film.
DeBoer and Luebbe could sell a thousand gags with their precise comic tics, just not the ones stuffed into this comedy quagmire.
What's maddening is how the comedy is so strained, so bereft of whimsy while the production details are as rich as an indie comedy could boast. The film's set design evokes a warped wonderland, a landscape you'd watch with the sound turned down.
The film might be better that way, although you'd miss that giddy, idiosyncratic score. It's perfect for a droll comedy, but it demands a few well-placed jokes to merit its existence. Nothing doing here.
FAST FACT: The creative team behind "Greener Grass" said they snared the funding for the film before even finishing the script.
The closest we get is a family portrait session from hell, showcasing what "Greener Grass" might have been with more comic insight.
It's hard to imagine so many failed comic premises could be corralled in one movie, but "Greener Grass" manages the impossible.
And it never stops.
Some comedies run out of creative steam in the third act. Others abandon the yuks to let the story wrap in a compulsory fashion. "Greener Grass" sticks to its unwise shtick to the last. You'll be cheering when the end credits finally appear.
Movies like "The Greasy Strangler" and "Napoleon Dynamite" milk laughs out of their outrageous characters and surreal spins on modern life. All "Greener Grass" evokes is the unrelenting wish to make it all stop.
Please, just finally stop.
HiT or Miss: "Greener Grass" is a disaster, a painful experience that no amount of slick production design can save.