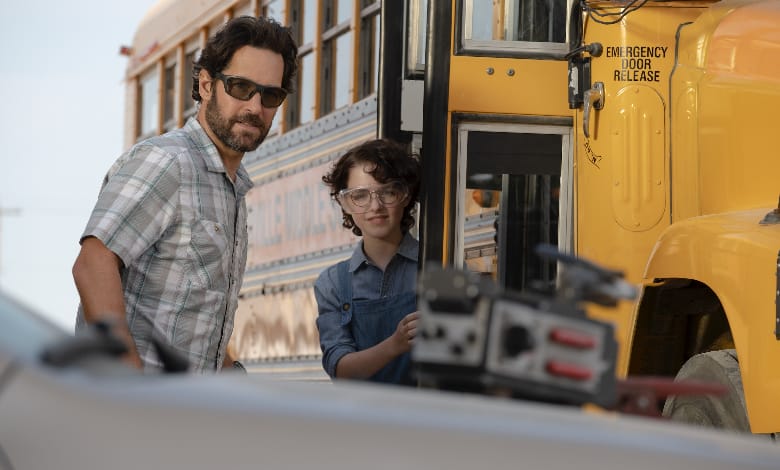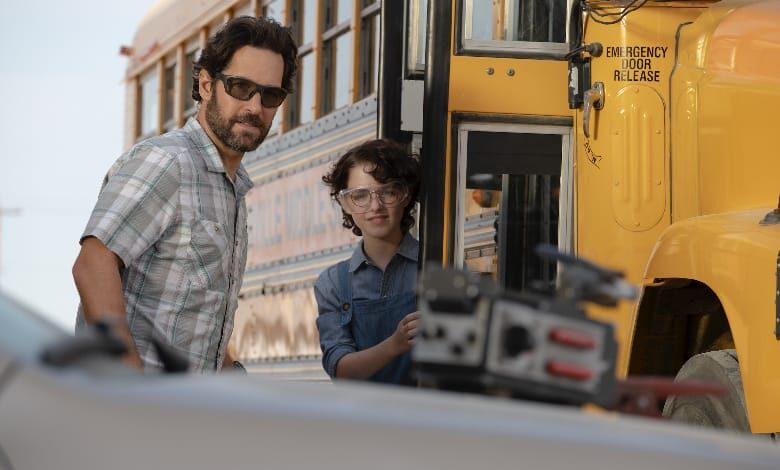 The minds behind "Ghostbusters, Take Two" still haven't cracked the all-important code.
The reason we cared about the 1984 original wasn't due to gooey slime, giant marshmallows or the '80s most infectious theme song.
Ray Parker Jr. - Ghostbusters (Official Video)
That all helped, but we loved "Ghostbusters" because it had Bill Murray in his prime, surrounded by pros like Dan Aykroyd and Harold Ramis following his lead. It's almost impossible to mess that up, and director Ivan Reitman did nothing of the sort. He married the tale's horror-comedy elements to near perfection, adding a dash of anti-establishment glee for good measure.
Those spirits are in short supply with "Ghostbusters: Afterlife," a full-throated apology for summoning the 2016 reboot in the first place.
It's sweet, sentimental and oh, so accommodating to hardcore fans. Call it a victory lap for a franchise that refuses to die. Just don't think anything in the film will linger in our memories quite like the original.
GHOSTBUSTERS: AFTERLIFE — Official Trailer 2 (HD)
Single mother Callie (Carrie Coon) moves her children to a home in the middle of nowhere after their finances run dry. Young Phoebe (Mckenna Grace, who got a career boost from "Crash & Bernstein") is the requisite science nerd, a new Hollywood trope meant to empower young viewers.
Trevor ("Stranger Things" co-star Finn Wolfhard) just wants to survive his teen years, although the task might be easier after he meets a cute local waitress (Celeste O'Connor).
The setting is light years from the original film's New York backdrop, but Callie's family boasts a strong connection to the original "Ghostbusters." The late Harold Ramis' character, Egon Spengler, was her dad.
His death leaves Callie a dilapidated "dirt farm" along with a trunkful of sour memories. Turns out he wasn't a good father, and she still bears a Stay Puft Marshmallow Man-sized grudge.
Grudges are comic gold, as we all know.
Phoebe finds traces of her grandfather's work around the house, suggesting his ghostbusting days weren't over at the time of his death.
Can Phoebe, with an assist from a local science teacher (Paul Rudd, giving the story a comic pulse), sort out the clues Grandpa Egon left behind?
Will Callie stop grouching long enough to realize Rudd's character is a catch and a half?
Can a movie genuflect to the source material any harder?
Fan service is fine, even commendable, but "Afterlife's" first 20 minutes suggest it can stand on its own, thank you. Director/co-screenwriter Jason Reitman (son of the original's director, Ivan Reitman) sets the story in motion with gentle strokes. We enjoy getting to know Callie's brood as well as its ties to Ghostbusters lore.
Much of the credit goes to Grace, who turns a potential Mary Sue into a character of consequence. She's neither cutesy nor sober, just a thoughtful kid trying to process the world around her. Most kid actors would have pushed her tics too hard.
Grace nails every scene.
RELATED: Roeper: Critics Graded 'Ghostbusters' Reboot on a Curve
Mid-way through, though, those endearing moments start to dim. A few action set pieces arrive, but they're mere excuses to show off the old Ghostbusters tech. It slowly dawns on us that we're watching an homage to the original, and the expectation bar must be lowered, and fast.
Tonally, "Afterlife" is a comedy with little interest in big, bold laughs. Even when members of the old guard arrive, they aren't given material worthy of their skills.
That's a crime, really, and it works against the whole nostalgia factor. Why bother summoning key characters when you give them nothing but tepid laugh lines? The less said about the post-credit scene, the better.
That leaves a third act which revisits major "Ghostbusters" elements (hunt down those Easter eggs!) and a finale that goes overboard, and then some, on schmaltz.
View this post on Instagram
Young Reitman says he hopes "Afterlife" sparks a wave of "Ghostbuster" sequels.
But why?
Do we need more horror-comedy hybrids? Sure, if they're funnier and more inventive than "Afterlife?" What comedy really needs is a 20-something Murray to remind us how to howl with laughter in a theater again.
Hollywood all but gave up on bold, original comedies. The best it can do is trot out warm homages like "Afterlife" to remind us of what our parents and grandparents once enjoyed.
HiT or Miss: "Ghostbusters: Afterlife" is a warm, and safe, nostalgia tour. What's missing is the comic spark that set the franchise in motion.