Interviews
One Woman's Battle to Enshrine Phil Collins in Rock's Hall of Fame
Traci Baker's quest, spawned from loss, boasts some powerful music allies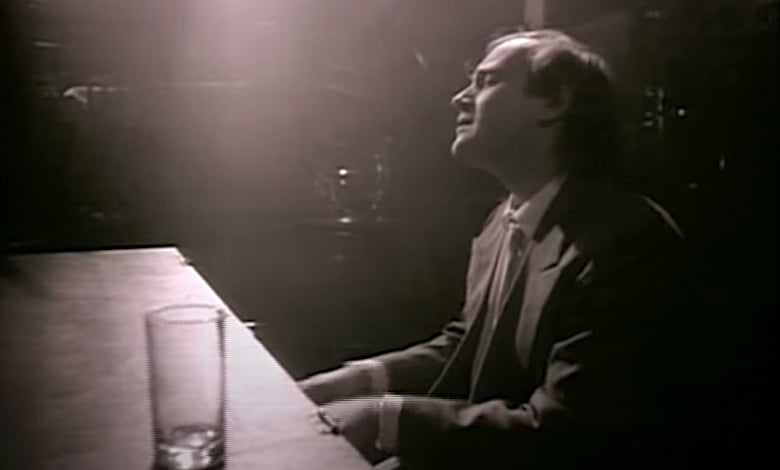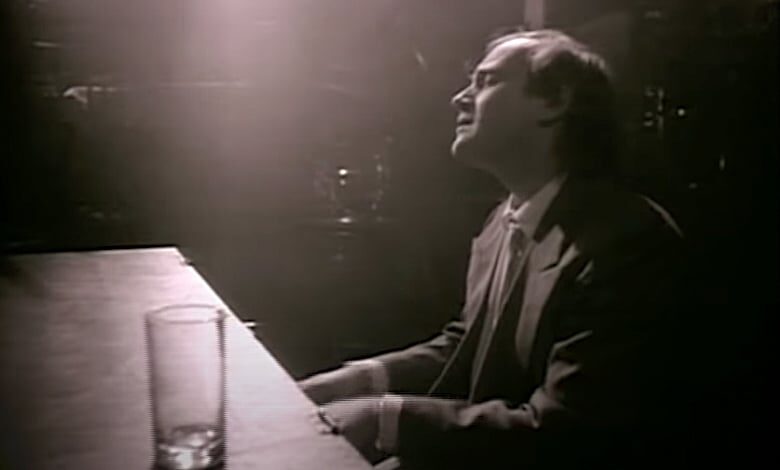 Phil Collins isn't the only beloved musician still waiting for his Rock & Roll Hall of Fame invite.
Classic rockers like Jethro Tull, Warren Zevon, B-52s, Billy Idol, The Replacements, The Monkees and more also lack a Hall pass.
Yes, Collins' work with Genesis earned him entry into the Cleveland-based venue, but his celebrated solo work remains unrecognized.
Traci Baker wants to do something about that.
She's the one-woman army behind a campaign to get Collins inducted into the Hall as a solo artist. That quest includes a profound connection with his music, her #getphilvotedin campaign push and a petition rallying the musician's fans from across the globe.
HiT: Your bond with both Phil Collins and Genesis has a deeply personal element. Can you share that part of this story?
Baker: After losing my 58-year-old husband to colon cancer in April 2021, I turned to music. A lifelong concert fanatic, I ended up at 11 shows on The Last Domino? Tour, met many new friends and even got to visit with some members of Genesis, their band and crew.
As the tour ended with the final three dates at London's O2 Arena in March 2022, these were to be the last Genesis shows ever. After 11 shows where I was mostly in the front row, using a sign featuring a photo I took at a previous show, with "Phil, May I Have Your Tambourine?"
Just a few seconds after holding up the sign, a smiling Phil reached for the red instrument he'd used that whole tour, and with a twinkle in his eye and the precision toss of a master, gifted me a piece of music history. It was a special moment, one of many since my husband passed. Almost like it was his stardust helping me along.
He loved Phil.
Working on the #getphilvotedin campaign has given me something to look forward to. I'm not sure if I was, or am, running from the grief. What I do know is that what I am doing is helping me conquer it. And somewhere in the back of my mind, and in the whole of my heart, I hope that maybe Phil is watching from the sidelines, and that this is giving him something to look forward to, too.
HiT: You were able to see some of the last Genesis touring dates with Phi Collins… how did that impact your efforts to see Phil Collins inducted into the Hall?
Baker: I was very moved by the groundswell of love and affection toward Phil from fans I met personally on both continents and around the world via Facebook fan sites during the Genesis tour. Having been beaten up by the media in the 90s, after his huge success in the '80s, having his personal life dissected and privacy invaded, at some point Phil Collins was tired of being Phil Collins.
Having dropped out of the music world for some time, with ups and downs, his return in 2016 with his memoir, "Not Dead Yet," world tour of the same name, and the recent Genesis Tour, that feel-good energy was back. Even the media was being kind, something, Phil Collins couldn't always count on the last 20-plus years.
HiT: Your various sites share plenty of information about the singer/songwriter. Can you share one or two small but intriguing facts that many aren't aware of?
Baker: Here are two intriguing Phil-facts that may not be in the mainstream.
Phil Collins is an avid collector of Alamo and Texana artifacts. In 2014 he donated his vast collection, considered priceless, but estimated to be valued at more than $20 million, to the State of Texas.
Alamo visitors see Phil Collins collection for the first time in honor of Texas Independence Day
Most items from his collection debuted for the first time earlier this year and are on display in the new Ralston Family Collections Center at the Alamo. I attended the preview event, photographed the items, and made a short movie that can be seen on the #getphilvotedin YouTube Channel.
And for those who are wondering how a British rock star came to be fascinated by the Alamo…a 5-year-old Phil saw Fess Parker's "Davy Crockett" TV show and was hooked.
And another intriguing fact about Phil, that may not be well-known is that he was a much sought-after producer of other artists. Phil has the 'Midas touch,' and many artists wanted to benefit from that.
Phil produced albums and made hit songs for Eric Clapton, Robert Plant, Frida from Abba, John Martyn, Howard Jones, Adam Ant, Philip Bailey, The Four Tops and David Crosby, among others.
He also played drums for many of these artists, even being the touring drummer for both Eric Clapton and Robert Plant in the early '80s. All while recording and touring with Genesis, making his groundbreaking debut solo album, "Face Value" and pretty much ruling the world then.
HiT: What's been the most extravagant measure you've taken, to date, to draw interest to your campaign?
Baker: By far my most ambitious single effort was the short movie I produced to celebrate Phil's 72nd birthday. It featured 72 total participants from literally all over the world … 58 Superfans and 14 friends/colleagues, with famous names like Steve Hackett and Leland Sklar, among them.
It took me four months, and again, hundreds of hours to wrangle that many people, let alone edit their submissions, and create a real movie that celebrated his 72 years.
Maybe some might consider this extravagant…. I fund it all myself, anything related to the campaign. There are costs I never thought about, for example, I own every domain name for #getphilvotedin; .com, .org, .biz, etc. – and they are expensive.
Software to transfer large files, YouTube Premium, the Podcast site and software, the website, logoed items for gifts to interview guests, stationery, campaign business cards – I even did campaign Christmas Cards last year.
But there is no advertising or selling – ever. And I'm essentially a one-woman show. To be honest, I am a bit of a control freak. I do have three great volunteer moderators in different time zones to help me manage the Facebook page. And my friend Kathy who is a 38+ year Phil-fan, she helps keep me sane. She also made it possible to have our first "#getphilvotedin The Podcast" guest – the bass legend, Leland Sklar.
He was a game-changer for the campaign.
His "yes" to the interview paved the path for the others to follow. When they heard Lee did it, they felt it was OK for them to do it, too. I can never thank him, or Kathy enough.
HiT: The Hall of Fame has its fair share of critics. They complain that it encompasses too many sub genres. Others say too many great artists are still waiting to be inducted (like a certain Genesis musician). Has that impacted your campaign in any way … or do you still see the Hall as having significant cultural worth?
Baker: This is a discussion that could go on for days. Here's the thing, everyone has an opinion. The Rock Hall has fallen under much criticism over the years for perceived snobbery toward commercially successful artists, as well as other rumors about favoritism, etc.
At the end of the day, there are many worthy artists, and just a few spots each year. And while everyone has an opinion, when you are talking about an artist whose significant contribution to music is so overwhelming, one must wonder if something else is afoot.
I mean Phil Collins has been cited (and this is a much-noted statistic) as being one of only three artists to ever sell more than 100 million records as both a solo artist and with a band. Michael Jackson and Paul McCartney are the other two.
Michael Jackson, Paul McCartney and Phil Collins are the only musicians to have sold over 100 million albums as a solo artist and member of a group.

— Eric Alper 🎧 (@ThatEricAlper) February 26, 2021
Now, the Rock Hall does not cite sales as criteria for selection, but Phil doesn't need that stat.
His groundbreaking masterpiece, "Face Value," and the iconic "In The Air Tonight," that features the world's most famous drum fill, changed music forever and influenced generations of artists to come after him.
Phil Collins - In The Air Tonight (Official Music Video)
Recently The Rock Hall has tried to redefine itself, changing the description of criteria, engaging in more PR, and are no longer disclosing the names of the members of the Nominating Committee, among other efforts to, in my opinion, re-brand.
Year after year, people rage in anger against the Rock Hall and their selections.
Perhaps they are at the risk, as you said, of becoming culturally insignificant…but I think there is still great value in this institution of peers that identifies the greatest musical contributors of all time and ensures that those contributions are not forgotten.
So, I am holding out hope for the Rock Hall. Surely, they can start by including Phil in 2024, that'll go a long way with me.
HiT: We're living in a time when fans can move the needle on pop culture fronts. Fans brought back "Family Guy," for example, and sustained fan interest likely helped make "Justice League: The Snyder Cut" a reality. Are you optimistic your efforts could eventually coax voters to induct Phil Collins … and why?
Baker: Great question, and certainly a unique phenomenon in the age of social media.
I am more than optimistic that my efforts with the #getphilvotedin campaign will make a difference—I believe it already has. I had a guy reach out to me to say that he is so happy to be a part of the #getphilvotedin Facebook page because, as a lifelong Phil-fan, he loves the recent renewed interest in Phil.
He calls it a "Phil Collins Renaissance," and cites the campaign and related efforts as the reason. Now this is one guy—but it's not the first time I have heard it.
I am steadfast in my persistence, in the professionalism on the pages (and in everything I do with #getphilvotedin,) and in using clear, consistent messaging.
It's about two things; reminding people about the things Phil did to significantly contribute to music as a solo artist–and that is a lot—and reframing some of the totally false generalizations about Phil as an overly-present, 1980s sappy, hit-making machine who conducted his life by fax.
Just not true.
The more conversation I can inspire, the more people I can get talking about Phil, the better chance the Nominating Committee will have him on heir minds when it's time to pick for 2024.
HiT: If you could share a beverage with Phil Collins along with a brief but friendly chat …, what would you ask him or tell him first?
Baker: First, I would thank him for the tambourine. I'd thank him for being a good human being. And I'd ask him what he thinks I should wear when we attend his RRHOF Induction ceremony together!
After that shared laugh, I hope we could talk about life … who his favorite cricket player is these days, what movies he's been watching, you know…stuff people talk about.
The #getphilvotedin campaign can be found on Facebook, Twitter, Instagram and in podcast form.