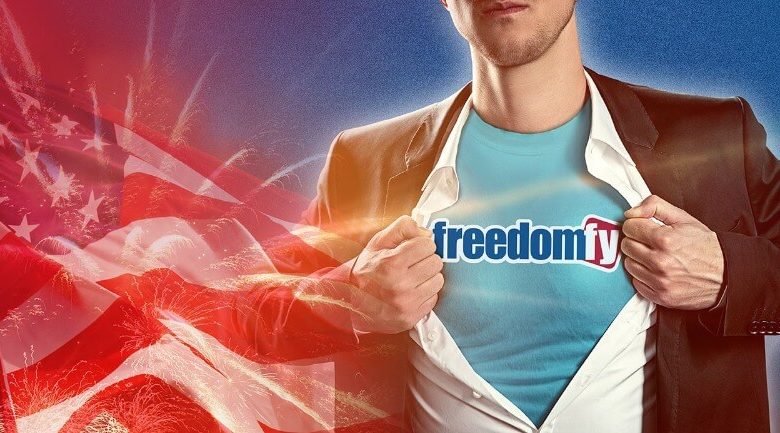 The minds behind the 2018 film "Gosnell" learned the hard way how some platforms treat conservative artists differently.
Team "Gosnell" set up a crowdfunding campaign at Kickstarter.com five years ago but quickly met resistance. The film project recalls the ghastly practices of abortionist Dr. Kermit Gosnell.
Phelim McAleer is co-producing the movie, called Gosnell, and had intended on using Kickstarter for his crowdfunding campaign, but switched to IndieGoGo at the last moment because, he says, Kickstarter was insisting on changes to the wording of his campaign and engaging in other delay tactics. In the end, Kickstarter approved the project but stipulated, as it says is customary, that McAleer agree to allow the company to yank the project from its site if anything "objectionable" was added to its web presence.
"Gosnell" ended up raising record-breaking cash at Indiegogo.com. The film finally hit theaters late last year to a warm indie reception.
Gosnell The Little Movie That Could
Still, it gave us an early example of the platform discrimination some conservatives face. Today, these practices are far more common.
Consider how regularly YouTube restricts content on PragerU's wildly popular, and squeaky clean, page. Or how so many conservative Twitter users get banned while far-left celebrities Tweet the worst thoughts imaginable but retain their accounts.
It's Been Over 24 Hours Since Kathy Griffin Wanted Covington Catholic School Boys Doxxed. Twitter Hasn't Taken Down Her Tweets https://t.co/IRuK4TusvT Twitter takes Consevatives points of view down for trivial things. Names, addresses of kids. Griffin should be taken Down, Now!

— Billytreed (@Texas0907) January 22, 2019
They just made a movie touching on these disturbing themes.
You Can't Watch This | Official Trailer
It's why YouTube superstar Dave Rubin and Jordan Peterson recently left Patreon, a site that lets artists raise cash for their projects, to start their own platform. They decried the site's nebulous "hate speech" restrictions.
Now, there's a conservative-friendly place where people can raise money for a host of projects.
STOP the National Popular Vote in Colorado! IS FULLY FUNDED AND IT ONLY TOOK ONE DAY! Thank you to everyone who has donated so far. If you'd still like to support the effort, their Freedomfy project still has 14 days left! https://t.co/uZQkFk9RYW

— freedomfy (@freedomfyIt) March 28, 2019
Freedomfy.com welcomes liberty-loving souls who could use a crowdfunding boost. There's no initial fee, and users can either claim their funds upon reaching a specific fundraising goal or use the contributions as they come in.
So far, freedomfy.com users have tapped the site to power political campaigns, raise money for noble causes and help legal defenses funds. The latter example, started by Independence Institute president Jon Caldara, reached its $7,500 goal in under a week. Caldara is fighting Boulder, Colo.'s new, restrictive gun legislation.
The most money raised by a single freedomfy.com campaign to date? More than $24,000 toward recalling Colo. Governor Jared Polis.
None of these well-intentioned projects connect directly, or indirectly, to the arts. This one, a video project about women and the Second Amendment, comes close.
Freedomfy.com is fairly new, though, and it's only a matter of time before right-leaning artists tap its potential. Conservative, often blocked from traditional filmmaking, publishing or other left-leaning arenas, can use the site to support their vision.
Consider:
A book with a strong liberty message
A parody video tied to a political campaign
A film short extolling the need for Voter ID laws
Or, just a straightforward story that lacks a hard progressive message
Full disclosure: HollywoodInToto.com will be embracing a freedomfy.com campaign in the coming weeks to reboot the site.